TheFashionForMen – Fashion blogger is a blogger who focuses on fashion theme. Blogging has become popular in recent years and the fashion bloggers use this to create, express, and share fashion style with the world through a personal blog. After Reviewing This, you can see that fashion bloggers have become a cool profession, especially among young guys. A collaboration between passion, fashion, and blogs, even it can give you a lot of bucks when you are lucky enough. If you are interested in learning more about blogs or want to know how to start your own blog, you can learn more in this article here. If you are already a fashion blogger who is struggling to gain followers then there are a few things you can do to help you increase your audience. Firstly, it's important to add new content to your blog regularly so there's always something new to read. You can also grow your following by improving your social media profiles. Instagram is usually the best platform for fashion bloggers as you can show off new outfits or post ones you like. Comment and share other people's content to help get more people to view your profile. They can then go onto your blog, as long as you have a Link in bio that directs to it.
Many famous brands or online shop offer fashion blogger to be their endorser. In addition, they also exist covered by various media fashions around the world. This is exciting for any fashion blogger, as it means they can continue to do what they love, posting new content onto their blogs and promoting their social media platforms. Thankfully, they have social media growth tools similar to Nitreo (nitreo.com) that can help them grow their audience and their passion for fashion.
The question is what the readers get from fashion blogger?
Their fashion blog is always updated. One of the best ways to follow fashion fads is visiting fashion blog. Through the help of Google, you can easily get information about the latest fashion trends. Professional fashion blog provide fashion news, tips, but not gossips
Sometimes you get useful information by following them, such as discount, free item, or else. They also give you some recommendation about a good online shop.
They can be your free fashion consultant, just comment in their page. a good fashion blogger will respond soon
But, when you choose your personal style, you only have to choose one or two fashion bloggers idol. This is to avoid confusion, because every blogger has their own perspective and different style. Here are some fashion blogs that you can follow in 2015:
Dappered – simple display that looks elegant, good quality content, and constantly updates. They also provide a forum that can be used as a platform to exchange ideas.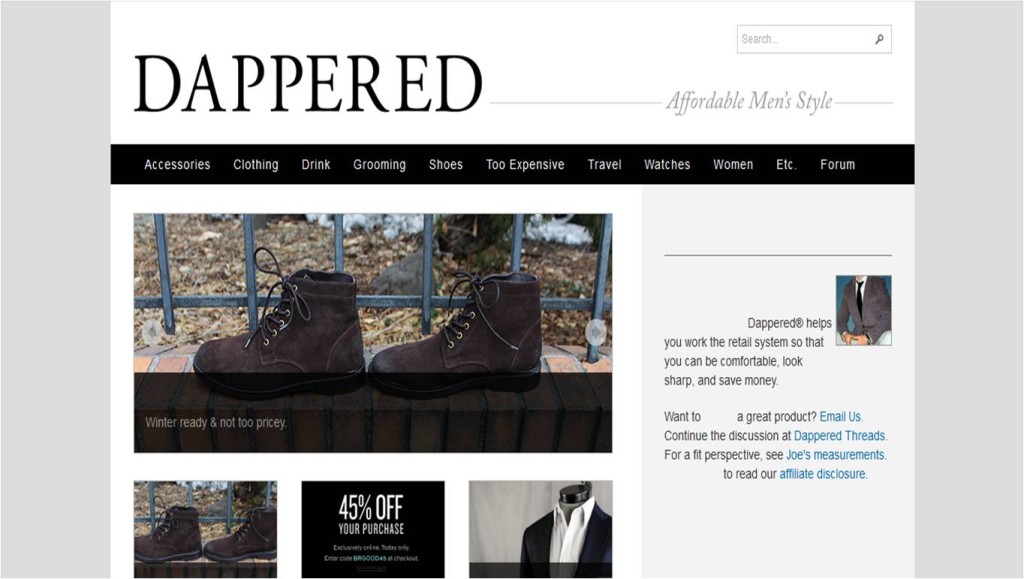 Articles of Style – clean look, fun article style, and smart appearance lookbook is a plus that you can find in this blog.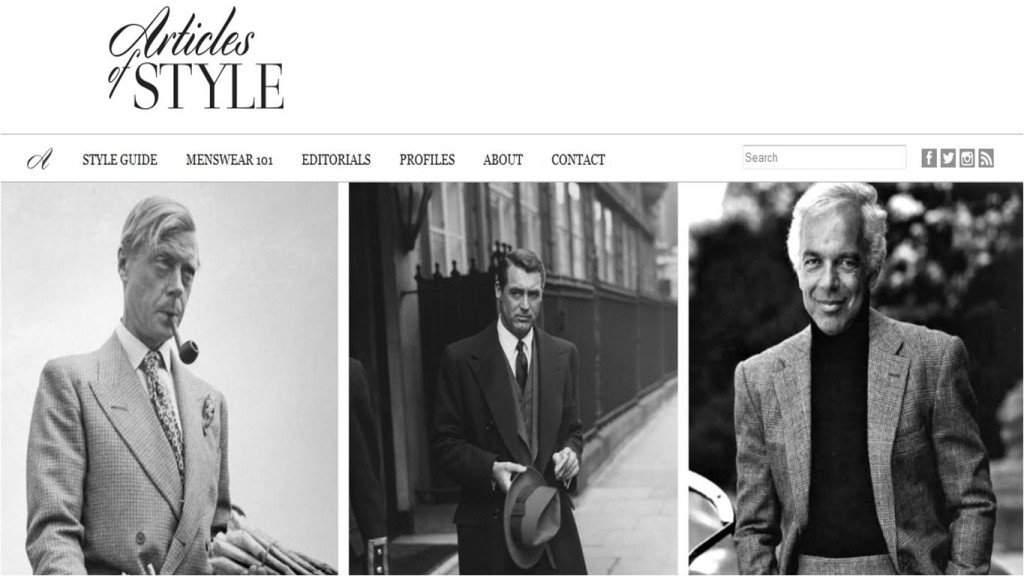 Off The Cuff – Off The Cuff combining classical style and modern touches. Site's view dominant with the classical and simple color. Their article is nice and deeply enough.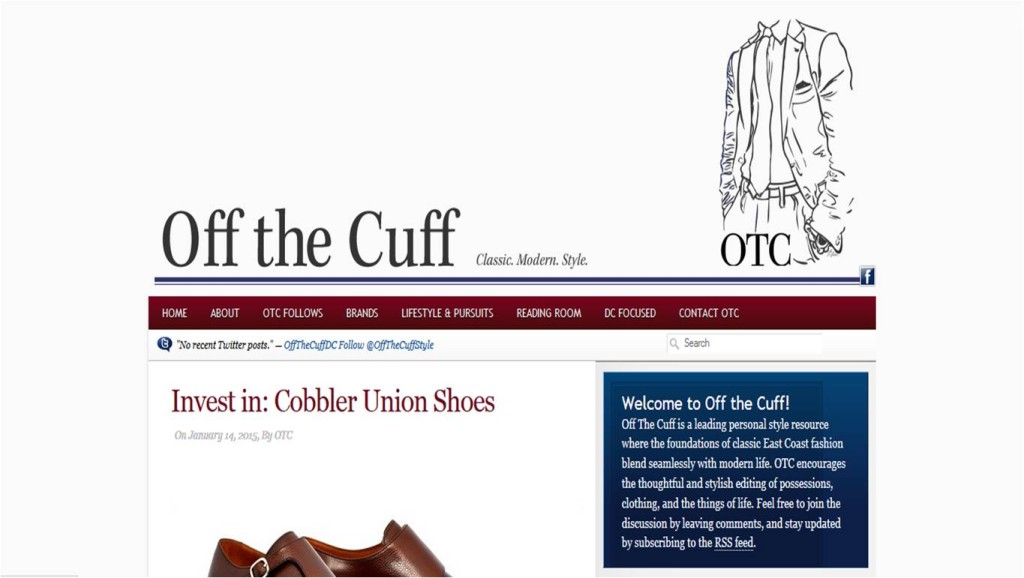 Fashion Beans – look a bit more varied, but still easy to understand. This fashion blog can open quickly. Unfortunately too many advertisements or sponsors that interfere with performance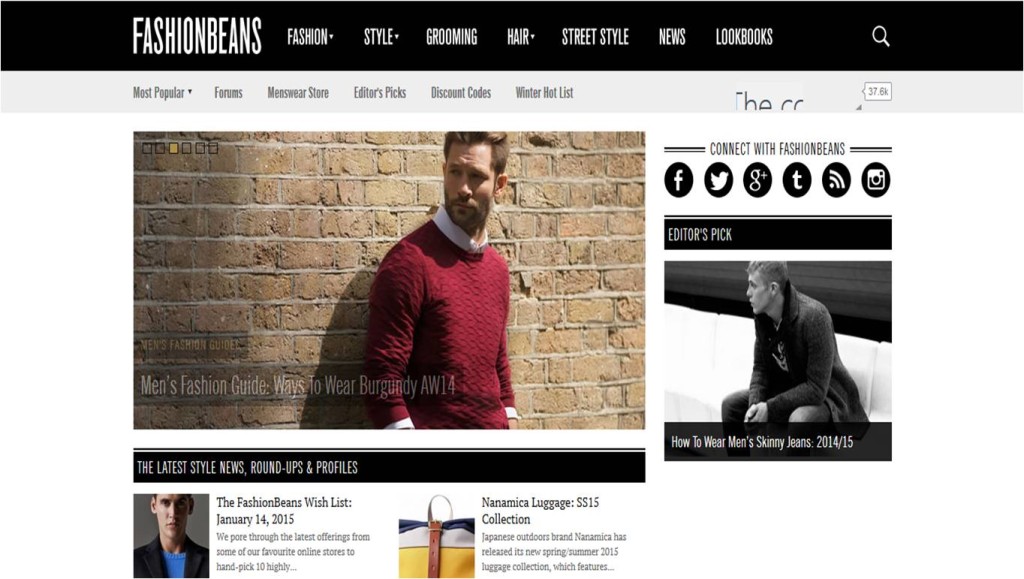 Men's Style Pro – This website is too crowded, but Sabir shows us through MSP that he is a fashion blogger that have to be reckoned