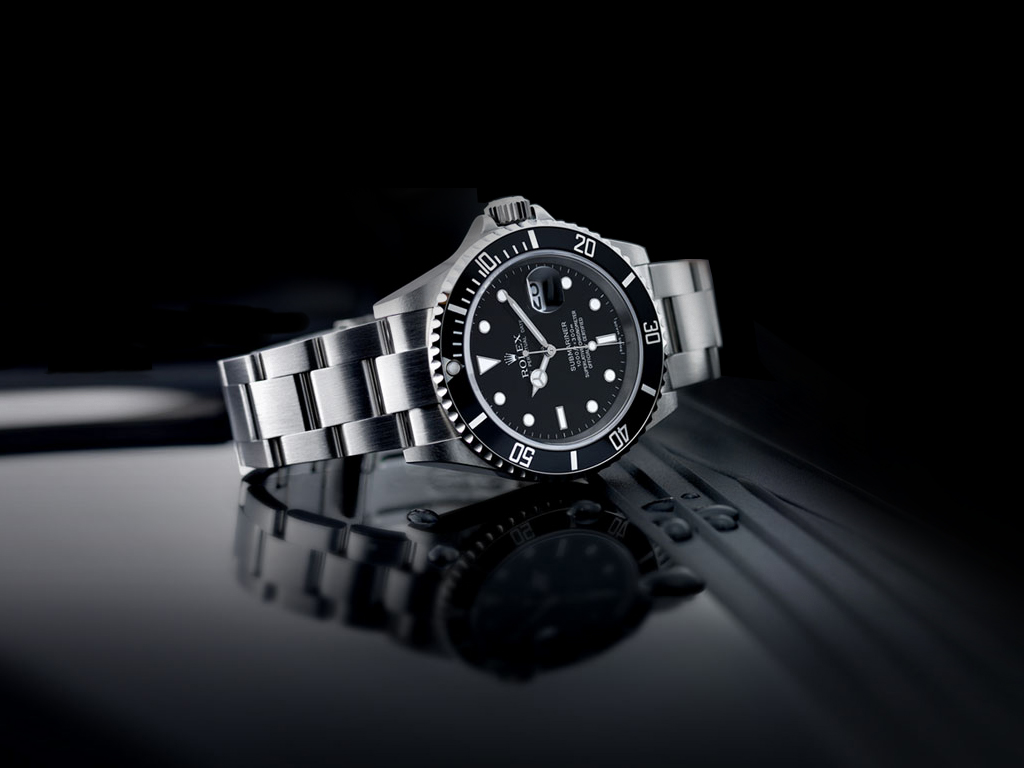 The Fashion For Men – When models of men's watches with various styles such as sporty and casual such as a photo watch with your face in the face, flooding the market, formal watches position will never be eliminated. Because this type is the best option in many formal events that you should attend, call it a business meeting, official invitations and some other formal events.
For this reason, a man should have at least a piece collection of luxury dress watches in a collection of formal fashion accessories. It will show your identity as a man who understands fashion. A gentleman always looks after his collection, making sure they mend any scratches or damages they may suffer. He will also keep his watches safe by storing his collection in a secure box that will keep them dust and damage free. A lot of people just leave their watches lying around and this simply won't do. If you don't have a watch box then check out the cherrywood watch box available at My Treasure Box. It'll help you store and look after your watches much easier.
We understand that luxury watches are much more expensive than casual watches and sporty models, but try to set aside a little bit of your monthly income to obtain a more classy watches. Because this one stuff is a mandatory item for men to attend important agenda such as wedding party, business meeting, or else.
Choosing Luxury Watches
As a guide, we will share some tips when choosing luxury watches:
1. Watches Strap material
Although you only wear luxury watches occasionally, choosing watch strap material in accordance with the performance must also be considered.
Formal strap watches made from metal is one of the most durable material. But not everybody concordant with this type, because they are having an allergic to metal. This allergy can inflict an irritation to their skin, so the next alternative choice is leather watch strap. But we have to understand that even though the leather strap material is quite strong and durable, it's good to be replaced occasionally at least once a year or depending on how often you use it. Either high-quality leather or metal IWC Portofino watches are available at the prestigious Berry's Jewellers; the choice is available for a stylish and sleek look with either strap.
Another alternative you can consider is ceramic. But you have to avoid choosing a plastic strap material, rubber, silicone, or nylon webbing, because these materials have a less prestigious casual style in your appearance.
2. Reduce Features
There are many functions or features of the watches that are often not we need. This makes the size of the watch becomes too large. Elegant watches do not require the function of other weird thing because its main function is only to show the time. Watches with simple appearances will look more elegant in your wrist.
3. Select watches in silver or black color
Note the color of watches before buying. Every young men should avoid watches with gold color. Gold color indicates the establishment, though looks fancy but is less suitable for young executives. This color is more suitable for men aged over 40 years old.
4. Select watches with normal numbers or strip
If you want a luxury watches, choose a watch with numbers that look normal and not with numbers or other uniquely shaped. Plus the uniqueness number and small circles are dizzying. This kind of stuff is for child.
5. Select round watches
The selection of watches are indispensable. Choose wristwatch with round shape instead of a box. Box-shaped watches seem very rigid , while the wristwatch with round shape looks more luxury and mature.
6. Equipped with a seconds pointer
Watches are equipped with a seconds pointer function will give an elegant impression on your watch. It reflects you are a really reliable gentleman.