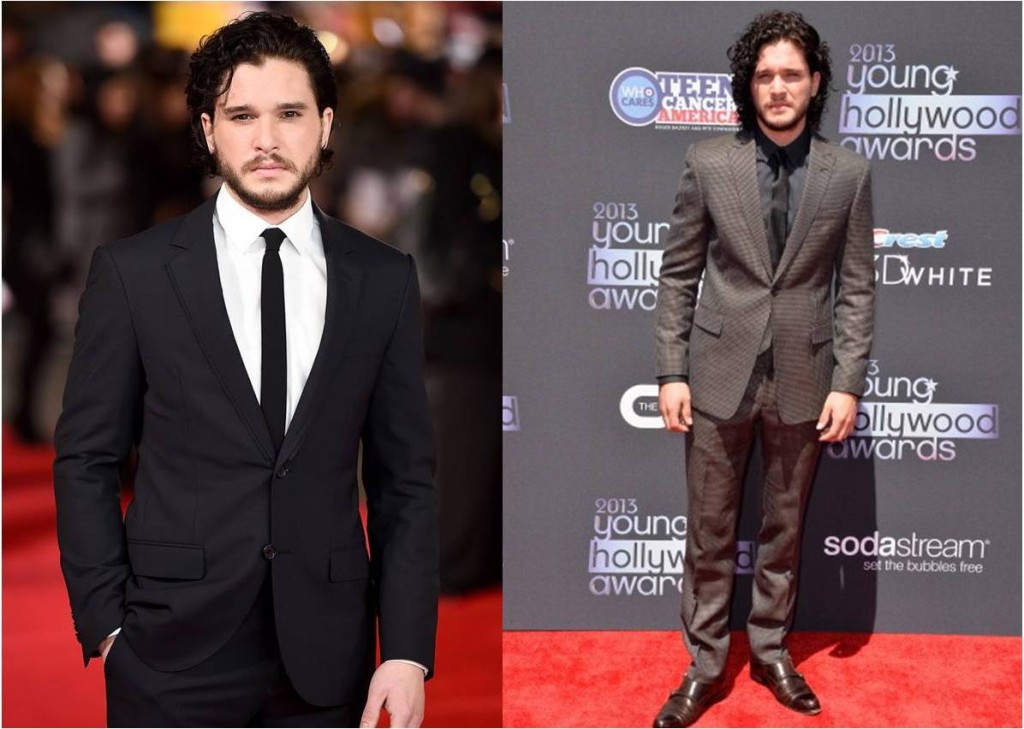 TheFashionForMen – Who the hell would prohibit other people to get a haircut or new model? Actually not a big deal if someone wants to cut his hair, even though for the artist. But what if it turns out that your hair has its own contract? What a rare, is not it? This moment is very unique, like when Brad Pitt paint his finger with nail art.
This event befall Game of Thrones's young star, Kit Harington. Actor who was born in 1986 consistent keep his long curly hair style since its appearance in the first GOT series as Jon Snow. Great acting coupled with typical hair like medieval style, makes this handsome actor has its own fans.
Therefore, no wonder uproar happen when he appeared in the UK Premiere for Testament of Youth with different hairstyle . Perhaps nothing to do with the film GOT and Kit just want to be different in order to look more fresh. However, public still be wondering, what exactly is happening with their favorite actor? How continuation Jon Snow's gait in the next series.
In fact, this noble's blood guy has been much struggling to become an actor. Kit who also a big fan of Leonardo DiCaprio is indeed never had long hair, but he had no problem to lengthen her hairstyle for years to show his seriousness about his role in Game of Thrones.
"I always have a short hair. But, when GOT's crew asked me to lengthen my hair and beard, I immediately afford it."