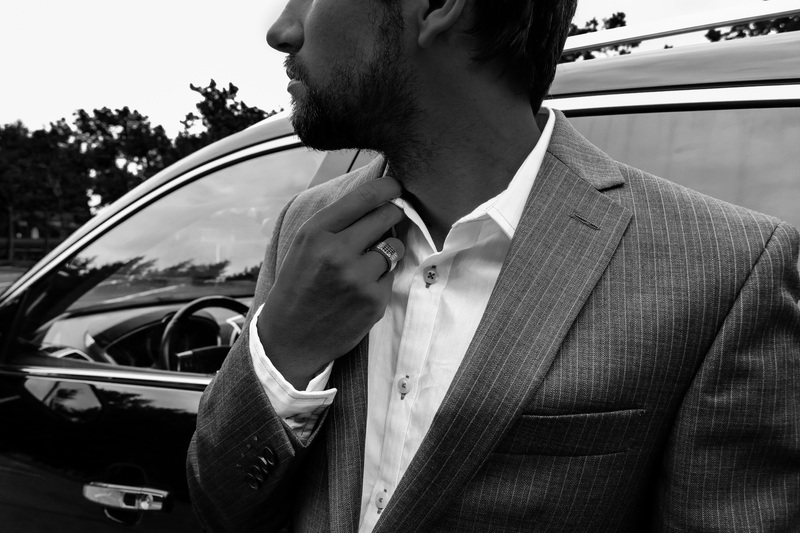 TheFashionForMen – Men are identical with the word "I don't care". But don't think like that when you choose a suits for doing business or other professional works. Suits usage greatly affects the appearance of the impact on morale. Everyone will look confident and will be more active in conducting various jobs. Men's business suits usually consists of a shirt, blazer, pants and tie. But do not forget other parts like watches and shoes. Although not all offices allow employees to look fashionable, but the color selection and motifs are still required. So, remember to follow the rules. A professional and smart look is imperative especially if you are in a management position. A scruffy and outdated suit doesn't exactly scream you run an organized office in a smooth fashion. Lead by example. If you use Filecenter document management software in order to create a paperless office, your workforce would follow suit. If you turn up to work in smart attire, your workforce would follow suit. It really is that simple.
Pay attention to your shirt. Maybe you could think that the model of formal shirts for men is similar. The fact that the pieces of shirt formed are different. You should be aware that these pieces will be greatly affected your appearance. When choosing a shirt, make sure the line between the arm and the shoulder is slightly above the shoulder. Then look at the material. Materials that do not crease can be selected to appear neat all day. For color, you can choose neutral colors such as white, light brown and light blue. The right suits between the shirt and the pants will present an interesting fashion style.
Tie and blazer are important. Although both these things in everyday life are rarely used by most employees, but it does not matter to have both when you require attending the official events. Select every tie that match with your style. Not every motifs and colors are fit to combine with your suits. It depends on what color is the color of shirt, pants, and even watches. While blazer, choose a model that conforms to the shape of your body. Not too big or too small.
Use non jeans trousers. You do not have to wear a black or other dark color every day. If you dare to experiment, choose bright colors such as light brown and white to look incredible. You should buy pants with being right long on the ankle. This suits commonly used for business man.
Watches and Shoes are musts. Wearing watches shows that you are a masculine man. In the office, choose watches with black, gold or silver color. Then, make sure that your shoes are clean. If you do not pay attention to your shoes, then be prepared that you will be considered as a man who does not respect his self. The right choice will support your suits appearance.