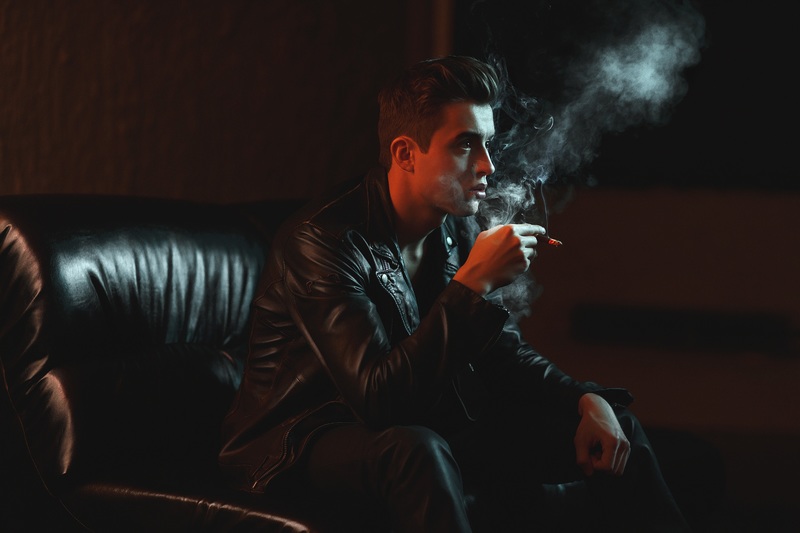 TheFashionForMen – Fashion is not just all about the shirt and pants. Furthermore, it is an art of dressing with regarding to suitability of each object attached to our bodies. The topic of our discussion is men's leather jackets. There are so many folks who think that the jacket is a separate part of dressing, the result is often encountered a business person using an expensive leather jacket but it looks tacky. Why fault like that can be happen? Two reasons.
Wearing a men's jacket with the colors and patterns that do not match with the color of skin or other accessories that you wear. This can be similar for women too but women at Lily Lulu Fashion in their teddy coats and biker jackets don't struggle with that.
Leather jackets may not used in every environmental or weather conditions. This is important, because even though the jacket is used for fashion, but wrong kind of material can make you look lousy. Not every offices allow you to use this kind of men's jackets, they have their etiquette.
Before we talk about how to choose and use a men's leather jacket, you should know the main function first. Did you know that men's leather jackets came from the story of pilot or better known as the Flight Bomber Jacket? If you didn't know and you call yourself as a fashionista, please comeback to your fashion school. The concept of making Leather Flight Jacket begins when the First World War, in order to warm the body's temperature of the pilot and crew at an altitude of thousands feet in the air. Thus, the main function of the men's leather jacket is to protect the body from extreme cold weather.
What to do with fashion? If you want to look fashionable with this kind of men's jacket, use the appropriate setting in the right environmental and nice weather (not too hot). It is not recommended to wear a men's leather jacket in the summer, despite many famous brands create variance of summer leather jacket.
Assume now is the perfect time to wear a men's jacket. To choose the right jacket, the first important thing is to know the kind of men's leather jackets. You have to know the type of species that can adapt to environmental conditions. Just three models that we recommend you to wear, because the others model have no historical fashion value.
Bomber "Flight" Jacket – This jacket is also named as flight jacket. This model comes from men's pilot jacket during World War when the bomb dropped and suitable for those who are thin with broad shoulders. The impression created from bomber jackets are resilient in the face of pressure. Suitable Pair with slim jeans, and can be used to work in the office. But make sure that the color you choose just black or dark brown.
Biker Jacket – The design of this jacket is tight when it worn. The purpose is to protect the biker or rider while driving. Thus, the wind does not easily penetrate the body. The characteristics of this model are having accent metal trinkets, many pockets as well as a lot of the zipper. You will look younger with this jacket. Appropriate design, you will be seen as a person aggressive and agile. Pair with slim jeans, but not recommended using with the office trousers. You are not using a motorcycle to the office, aren't you?
Duster – Why is this type included in our discussion? Long before bomber jacket, you could see Duster type in phenomenal colossal films. Although only in a movie, this type is very inspiring and unique. Whether used only to relax or go to the office, you can use for both kind of purposes. The only drawback of this type is, you can not use it if you use a motorcycle.