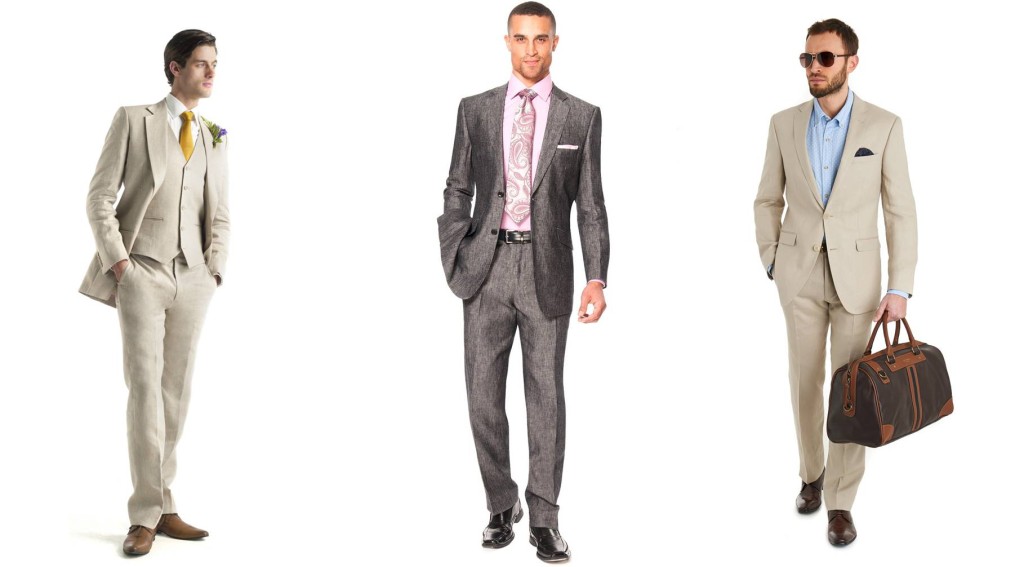 TheFashionForMen – A well tailored linen suit demonstrates the timelessness aspect of fashion as it is the pinnacle of the material. After locating the right garment, the owner only needs to follow a few simple guidelines to wear and care for one of the most comfortable fabrics. Linen, favored for its lightweight and breathable weave, has been the choice of men of all ages throughout history. The style of suit was made famous in the southern US, but covers the world. Linen suits for men require less attention than most realize allowing it to be eased into wardrobe without a second thought. This item is suitable for all body kinds, either fat or skinny everything will look luxurious
A key aspect of linen can be seen in the uneven yarn. Unlike a smoother fabric like silk, linen's irregularity provides a naturally casual look. One of the drawbacks of linen is the ease with which it wrinkles requiring careful attention. Due to its delicate nature, dry cleaning the garment is imperative. A light iron removes most of the wrinkles and the material will accept the hottest setting without damage.
For all the perceived delicateness, linen suits prove to be workhorses of fashion. They shine during the spring and summer months allowing a man to dress up or down depending on the setting. The traditional color of linen suits is white. Because of the neutral palate, a man's personal style shines given his choice of shirt, tie, belt and pocket square. Blue or brown linen suits offer the same comfort with a lighter color selection. A smart choice could be a brown suit countered with a cream shirt and brown and orange polka dot bow tie.
For more casual settings, linen suits for men only need the removal of the more formal components like the tie. To maintain a touch of class, leaving in a pocket square gives a simple ensemble a splash of color to draw the eye. The less formal look does nothing to diminish the overall impact of the fine suit while negating any perceived formality.
With flexibility and comfort, linen suits allow every man the chance to cut a striking figure whether they are at work or a weekend dinner party. Linen suits require a little more attention than the average garment, but the care pays off in its impact. Stepping into the room wearing an eternal fashion choice, all heads will turn and take note. Reflecting personal style is a primary tenant of fashion and a linen suit permits a man to do so with the utmost comfort.