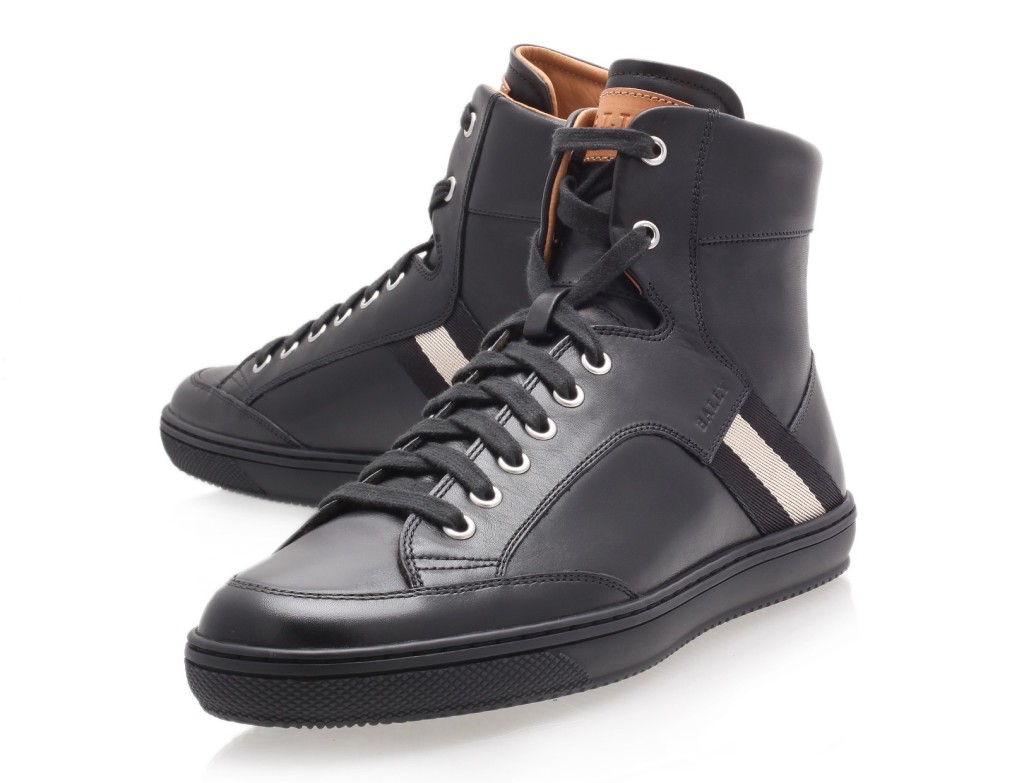 TheFashionForMen – Your casual style will look more cool when combined with this Bally shoes. Covered by genuine leather make these shoes look luxury, but the trendy casual impression displayed through its high-top style. Because it is designed for casual, these shoes are not appropriate to use along with slacks, it more appropriate paired with jeans.
This Bally product can solve the problem when you want to look casual, but still seem luxurious at once. Due to the casual look is shown through his high-top design while its leather material showing the luxury aspect.
Use this casual shoes when you hangout with friends or celebrate a party at the club.
You can combine with:
black jeans is a nice choice
fit t-shirt is better, although you can use a shirt.
leather jacket will look great. It suits your shoes
don't forget to wear leather belt
hangout in a day? black sunglasses is nice choice
Specification:
Bally's logo patch at the tongue
covered by genuine leather
lace-up front fastening
a round toe
flat rubber sole.
This shoe deserves 3.5 stars out of 5