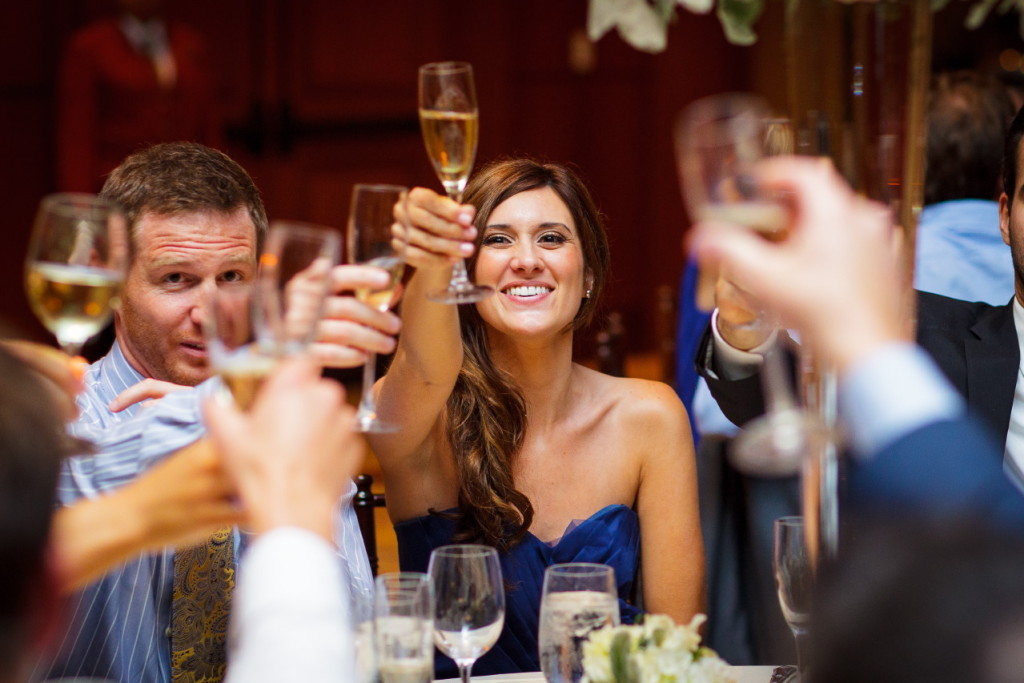 TheFashionForMen – Rehearsal dinners take place after the groom, bride, and the wedding party have rehearsed the wedding ceremony in order to make the big day a success. The rehearsal takes place on the eve of the wedding ceremony, usually at the groom's house or at a restaurant. It can be a formal dinner or a casual one, so you need to factor in the venue of the rehearsal dinner party as you decide what to wear. You should also make sure that you find out if gifts are to be exchanged at this point in time. Some people like to give gifts to people involved in the wedding party, even a small jokey present to the father of the groom is fast becoming a thing that people do at weddings. Gifts might not be exchanged on the rehearsal dinner, but they might be on the actual wedding day. If you need to get a gift sorted but don't have anything ready, then you should check out a site like giftunicorn to get you all sorted. Don't forget though, that the most important thing is that you dress correctly for the rehearsal dinner, although having a spare gift on hand does help. It is not easy to tell exactly what to go for when you need to dress in a certain way, read on to discover some ideas on what to wear to a rehearsal dinner. Remember, adjust your beard style, hair style and clothing style can make a big difference to boost your appearance on your rehearsal dinner.
The most crucial clues to help you choose the best rehearsal dinner party attire include:
1) Look At The Invitation
One way to ensure that you dress appropriately for a rehearsal dinner party is by scrutinizing the invitation to see whether the dressing details are specified. In addition to the date and the venue, some invitations will specify the kind of dressing that the men in attendance should wear. If stated, stick to the specifications to avoid appearing out of place or spoiling other people's happy moment.
2) Black Tie And Tuxedos
If unspecified, a black tie would be the best bet. A tuxedo should go with the black tie. You may choose either a formal or a casual black tie, whichever you please. A formal black tie would imply that the event has a formal hue while an informal would mean that the occasion is meant to be less official. If you do not like tuxedos, a black tie and suit will suffice for a formal black-tie event.
3) A Beach Formal Event
If the invitation states that the event will be a beach formal event, prepare for an elegant affair held outdoors. This means that men should dress for the elements, including sand and sun. Ties are not required in beach formal events. In this case, you may also choose to settle for semi-formal attire. Semi-formal events would mean a wider range of options.
If you go for tie and suit, you will be on the upper limit of things. If the events take place in the heavy hours of the night, you should go for a dark suit. Go for lighter suit colors if the event is scheduled to take place during the day, although rehearsal dinner parties hardly happen during day time. Following these rules will allow you to better serve the aesthetic of the event and the photographer who could be someone like Chris Brodell (Click Here to see his work) and the married couple will thank you because of the asset you'll be in the photos they will cherish forever.
4) A Casual Rehearsal Dinner Party
In some cases, the invitation may state that men should dress for a casual event. Although the word casual' may mean jeans and shorts to many men out there, note that these are not the best options for a rehearsal dinner party. As such, you should avoid jeans and shorts and T-shirts unless it is unequivocally stated in the invitation. Instead, men should wear polo or shirts to a rehearsal dinner.
5) Let The Wedding Theme Guide You
When you run out of clues, you may consider the theme of the wedding. The wedding theme should give you a clue about the best rehearsal dinner dressing code. The rehearsal dinner attire is akin to the wedding one except that the former is less elegant.
For instance, a beach wedding would indicate a more relaxed atmosphere. It would thus be appropriate to dress casually for a rehearsal dinner party for a beach wedding. Some weddings might have special themes like a viking wedding for instance where viking wedding ceremony scripts and horned helmets might be appropriate. In the same vein, a traditional wedding would mean semi-formal attire for the rehearsal dinner and a very formal one for the actual wedding.