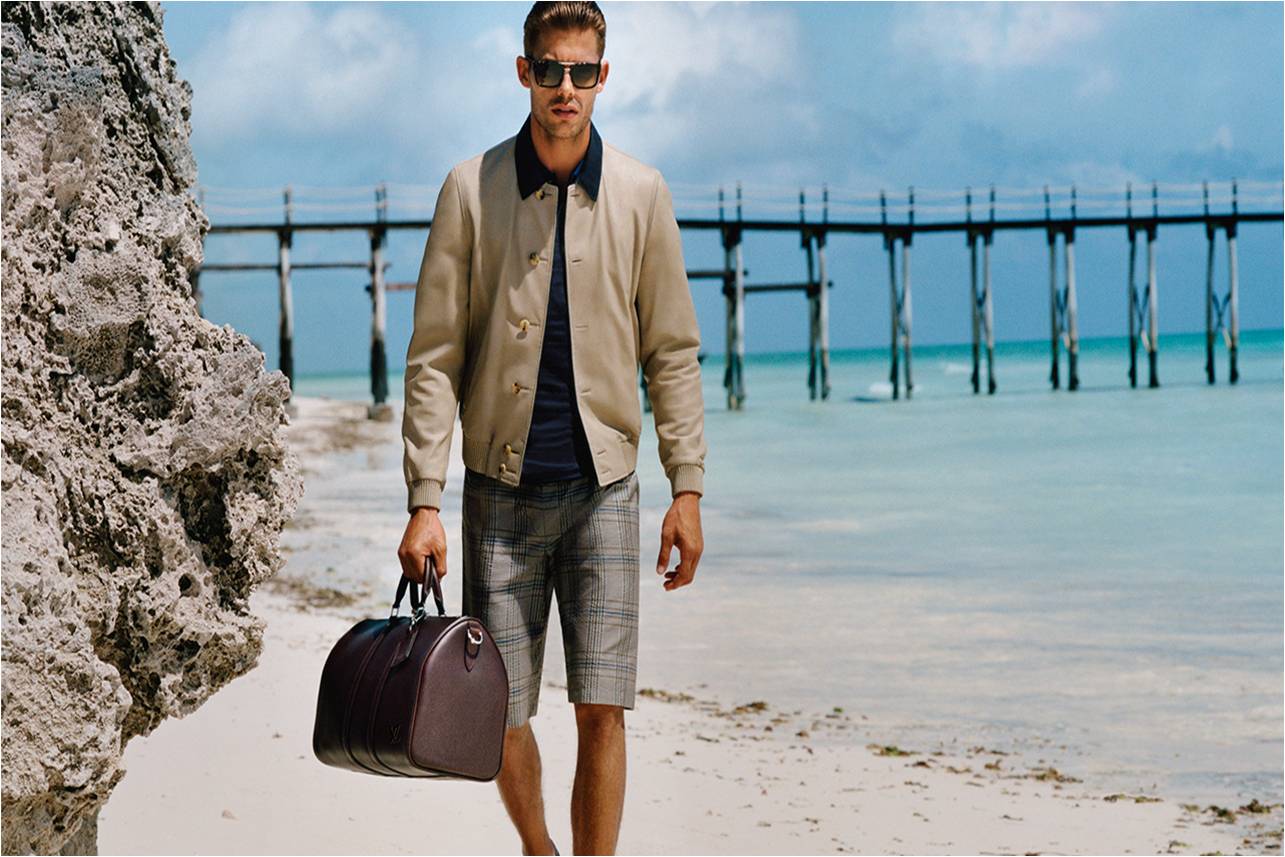 TheFashionForMen – The holiday season has arrived, yet you can forget the busy moment in the office and the family time. The holiday season is the perfect moment to relax and clear your mind. Especially if you had planned recreation to exciting places, like to the beach. You can see the blue sea, white sand with beautiful beach. So prepare your beach outfits, guys.
Vacation does not mean you perform ordinary, but you required to show the extraordinary style. Because usually, the holiday moment is a moment that is remembered, sometimes enshrined in the form of photography. Of course you'll want to look cool, is not it? If you look stylish, you will more confident when uploading your vacation photos to social media. Therefore, a proper beach outfits is required to support your appearance.
Sunglasses – Things to consider when recreation to the beach is the hot sun in there, so you shall bring sunglasses. Not only keeping an eye from the sun, sunglasses also can maximize your appearance while at the beach. But remember, choose sunglasses that fit the face's shape so it look fit when worn.
Fedora hats – You are definitely not the same familiar Fedora Hats, caps commonly used singer Jason Mraz. Fedora hat itself also has a lot of function in your beach outfits. Well, that is suitable for your vacation to the beach is Panama Straw Fedora.
As the name implies, this fedora hat made of woven straw tablets. The model also fits really simple for making you look more fashionable when walking on the beach. Not just cool, this hat is also very important to protect your head from the sun.
Floral shirt – Who says only shirt worn while working or when you go to a formal event. The shirt was also fits to wear during the holidays. But not all shirts can be used for holiday, especially in the beach. Now for the shirt choice for a holiday, you can choose a shirt with floral. Shirt with a floral pattern fits really used during the vacation to the beach. Try it, you can combine white t-shirt with floral shirt.
Shorts – If you are planning for a vacation to the beach, make sure you use the shorts. The shorts will be easier for you to move while enjoying a holiday on the beach, but remember to use moisturizer. You do not need to bother to roll up your pants for fear of exposure to the sea and sand while strolling along the beach. In addition you will also look more stylish if you wear shorts instead of wearing trousers.
There are a few beach outfits reference that you can used to improve your fashion style, be prep and lets party folks!