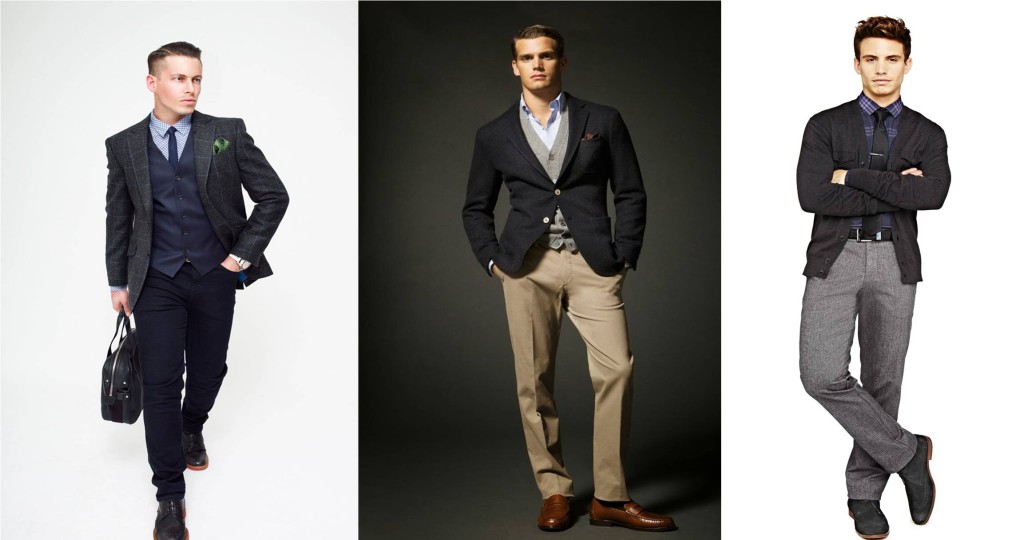 TheFashionForMen – While CEOs of Fortune 500 companies have stylists put their looks together, the average Joe who works for him can find dressing up a nuisance, mostly because unlike the CEO, he does not quite have the budget to dress as he pleases. If you are "working for the man", nothing will confuse you more than the business casual dress code.
What clothes fall in that category? Do football jerseys count? Here are a few tips to help you successfully master this particular dress code.
Color Choices – Business casual dressing allows fashionable men to experiment with colors. However, it would be best to avoid overly loud ones. Warm hues like mustard, burgundy, olive green and tan look inviting without being too loud, making it perfect for the workplace. Teal blue, navy blue, mauve and grey are also great choices, despite the cooler tones.
Mind the Fit Please – In the world of business, one is judged by the fit of one's suit. Aesthetics is a crucial factor. Therefore, you should make sure that the clothes you wear fit as though they were created for you.
Since not all of us are swimming in money, thrift store clothing makes up a major portion of most of our wardrobes. It would be best to enlist the services of a tailor to adjust pieces that fit poorly.
Wear Nice Slacks – Business casual is implemented in most companies to do away with the usual suit. However, jeans fall into the overly-casual category. Thus, a pair of slacks that fit nicely should suffice. When buying slacks, please note that they should never be too loose nor too tight. Try sitting on air in the fitting room, if you think the slacks may be too snug.
Improve Your Sweater Game – Sweaters are comfortable and can be stylish, if you find the right pieces. However, it would be best if you did not wear them on their own. You could layer a sweater over a button-down shirt in a complimentary color. Yes, dress-shirts are still part of the business casual dress category. And sometimes, you can add with the jackets too, but it difficult to say what is the matching jackets in office.
Give Prints a Chance – Prints are a great way to spice up your outfit. However, as a rule it would be best to stick to smaller prints. Prints are perfect in small doses, like a dress shirt or a tie, but never together. Aesthetics is crucial in the business setting. Dressing up for the workplace improves your chance at getting noticed by the higher-ups.
Hopefully these tips will help you climb the ladder of success.