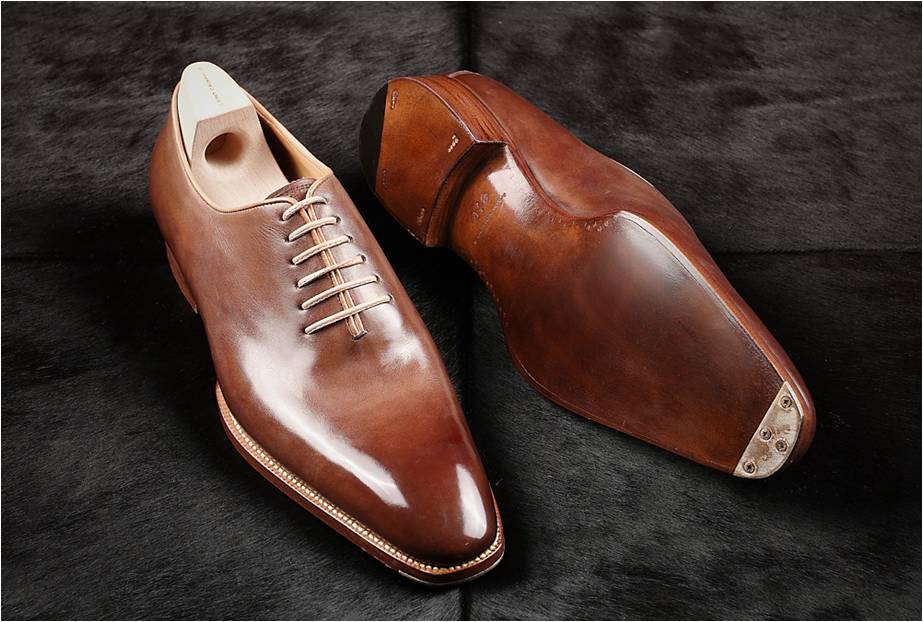 TheFashionForMen – Can you imagine when you've spent hundreds of pounds on your favorite shoes, but not optimally used because not treated properly. Therefore, you need to take care of shoes carefully. There are a lot of tips on how to care shoes, in this article we will reveal the factors that you should consider for your favorite shoes.
1. The Cost of Shoe Care
Logically, your shoe care products should not cost more than your shoes. Adjust the price of shoe care with the shoes price, ideally every kind of shoes has each shoe care. You should know that each type of shoe (suede, leather, etc. ) has a different shoe care and different treatments.
2. The Shoe Tree
For shoes that you rarely use, you can use a shoe tree to keep the shoe shape. A shoe tree absorbs moisture from shoes and expel odors in your shoes. We recommend that you choose a shoe tree that made from cedar.
3. The Odor
Important to note, gentleman always has a fragrant smell. The odor in your shoes will destroy the entire appearance. Therefore, avoid odors shoes by using shoe tree, save in the appropriate place, and wear socks when styling with formal shoes.
4. The Sun
Keep your shoes from the heat of the sun, it will accelerate the damage. And you should not placed in moist areas, because it will make your shoes moldy.
There are some factors that you need to consider when caring for your favorite shoes. In the previous section we have discussed treatment about suede tips and trick. You can read that to get the best results.