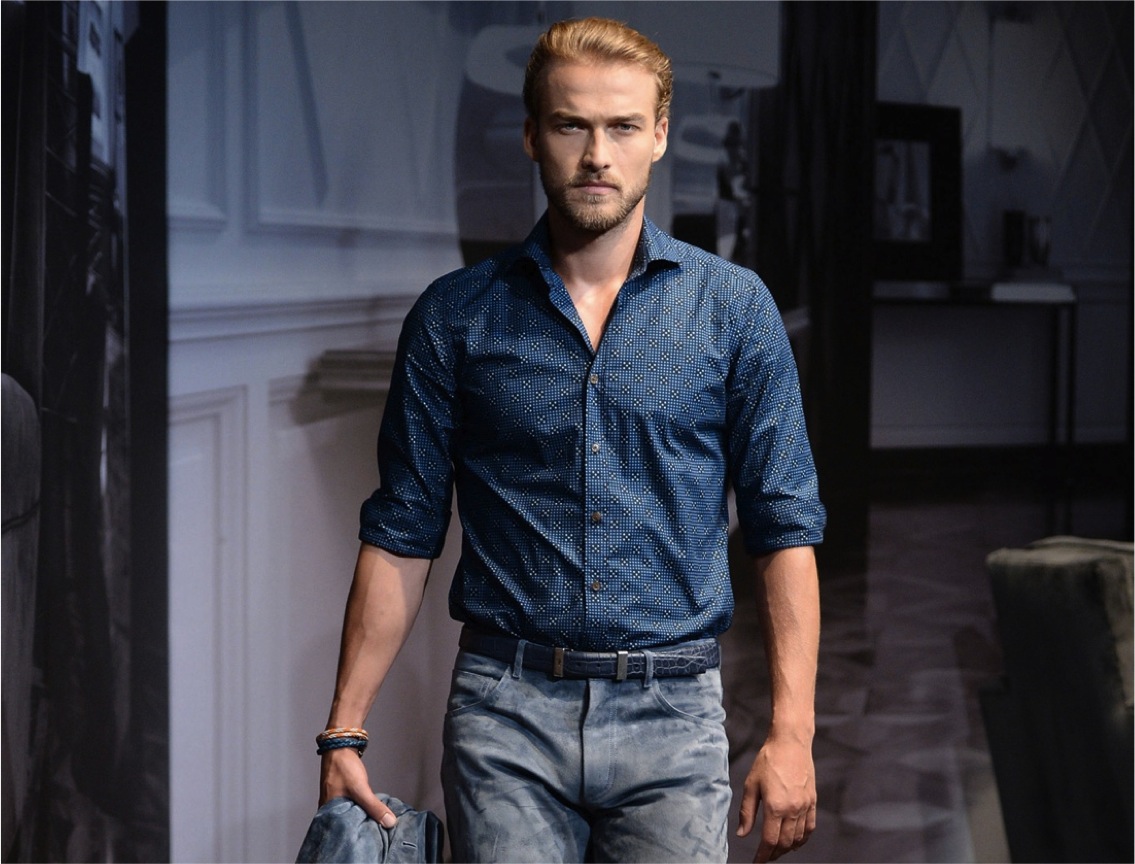 TheFashionForMen – Blue is the most favorite color for official shirt after white. If white is considered as the king of the most desirable color in the professional world, then blue color becomes the queen. I am sure that many of you -gentlemen- are going to protest, why not black? The black color is favorite, identical with gothic impression, mysterious, and so on. But remember black color just suitable in important ceremonial, arts and entertainment world. Black is not recommended to use in office or casual event, unless you wrap it with colorful suit. So now, this article will explore blue shirt completely, just for you.
Favorite types
In previous review about "Menswear trends in 2015", has revealed that gingham, denim, and polka-dot will become favorite model. Lucky for you blue lover, this color can be used in all types of that models. Blue polka dots and blue gingham style would look cool when used for everyday office work. While the casual look can be shown by wearing a shirt made from blue denim.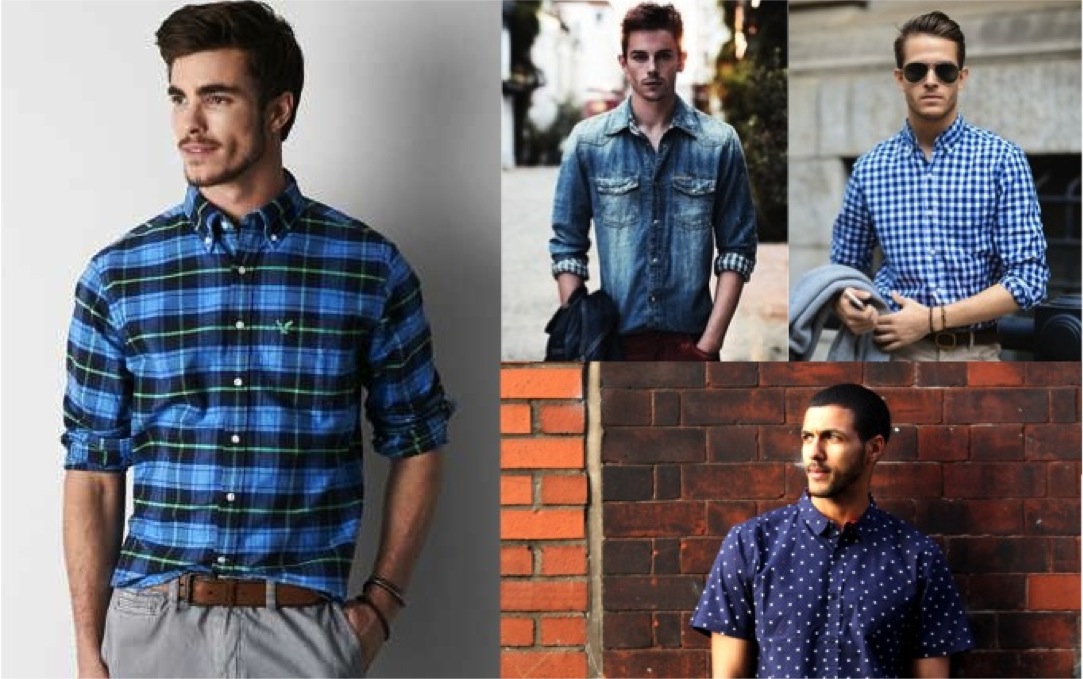 Favorite pairs
Blue shirt's pair is very diverse and flexible. Thanks to God, its all depends on your taste as long as you can meet basic ethical dressed
1. Use the belt with the same color as the shoes
2. Blue shirt with a partner is not necessarily to be blue, a little extra color on some items such as watches, suits, and hats can give the impression of a fresh
3. Do not pair blue with gold (Its your choice if you want to try)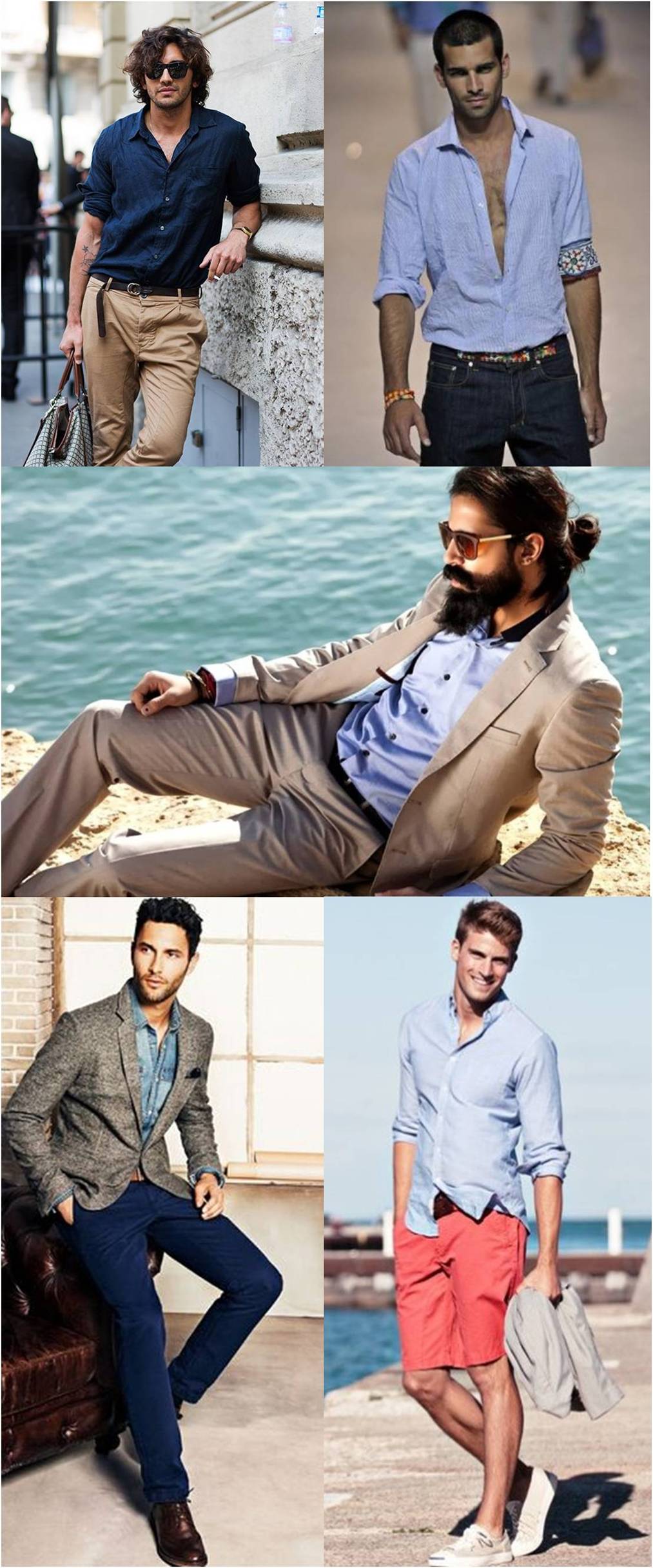 The Key
Do not choose blue shirt without imagine other item that you wear (belt, pants, watches, etc). Because the key to look sharp is overall look. Its useless when you dressed $ 800 Armani shirt if you wear inappropriate shoes or pants. So, good luck and be fashionable.