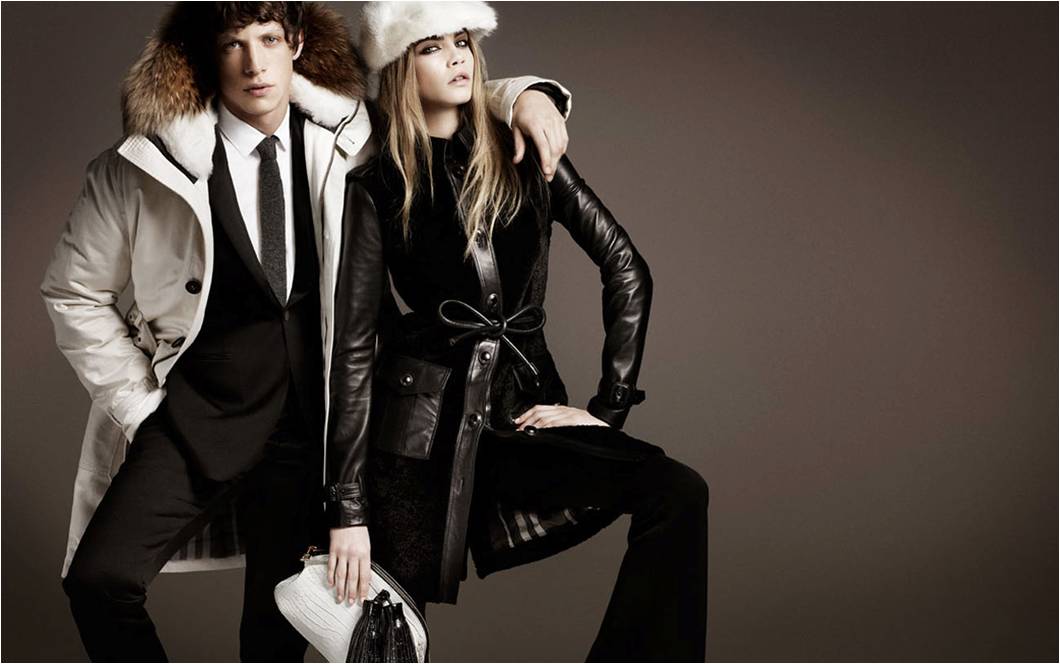 TheFashionForMen – Men's fashion has always been evolving. Times have changed from traditional menswear to iconic streetwear brands like Fear Of God, Heron Preston, and Amiri. But it's important to understand where these changes have come from. Women have always dominated the fashion world from year to year, therefore its position in determining the direction of men's fashion trends quite important. This time, The Fashion For Men have an opportunity to interview beautiful bloggers worldwide.
1) Men's Fashion is always Evolving
From England we meet Elana, who built her brand Sartorial Sisters with Dina (her sister) said that," men's fashion trends is evolving. Designer like Hedi Slimane's push the boundaries of what is typically associated with menswear. Now is a great time for men's fashion because there is so much that is available. Men have the opportunity to be postmodern with fashion and express themselves sartorially in the same manner as women have historically been able to."
Elana got her M.A in fashion, and try to connect with personal shopping clients, to give styling and lifestyle tips, and to showcase her projects. She thinks that many men can't carry formal dress because it is unnatural to their character. But for a man who can be effortless, they can combine sophistication and masculinity with playful dress to create a look that ismost attractive.
2) As Identity
Alexia Rebing from Mexico tell us that men's fashion is not in the best position. "I think men's fashion trends is not really good nowadays. Whatever happened to a classic suit? I love when men dress well, I can't stand them wearing baggy pants and tennis shoes every day. I think that men should care as much as a girl about their clothes, but wear them as though they never thought about it. A well-dressed man would wear a suit, a well tailored suit and when he's not wearing a suit, he should wear jeans, shirts and sweaters. Classy." said Lexi.
She built Berry Trendy because she believes that fashion is the best way for people to express themselves. What people wear shows who they are, so simple as that.
3) Women can't resist men in suit
You have to meet Constance Murphy, she is a wonderful girl from Buenos Aires and publish her fashion tips through MURSWAY. She said," Men's fashion trends have evolved a lot in the last 10 years since men are more aware of trends and are not afraid of wearing bright colors or bold combinations. Companies like Monroe Fashion are rising to the situation to create bold and striking outfits for men to wear, freeing them from the standard few choices that people had to stick to before. Besides, I think publicity helped a lot with this, now celebrities and football players are being paid by brands to wear their clothes. The fashion world is no longer for women only."
4) Confident make guys look like sex on a stick
Now, we flight to USA where Anastasia Nicole open her Greige Market shop.
"I think there are a lot of great options for men, product wise and stylistically. I also feel like guys have been more keen to experiment with fashion in the past few years. Places like body jewelry factory are getting more popular as they look to have a more edgy look and add something that will make them stand out and show their personality. Sure, your average guy isn't going to go Kanye and don a leather skirt, but I do see guys wearing more jewelry, more European cuts, and generally giving a damn about what they wear", said Nicole.
She also told me, " For me it always comes down to confidence not what you have on. I've seen guys in suits look like hell because they weren't comfortable and guys in jeans look like sex on a stick because they were confident."