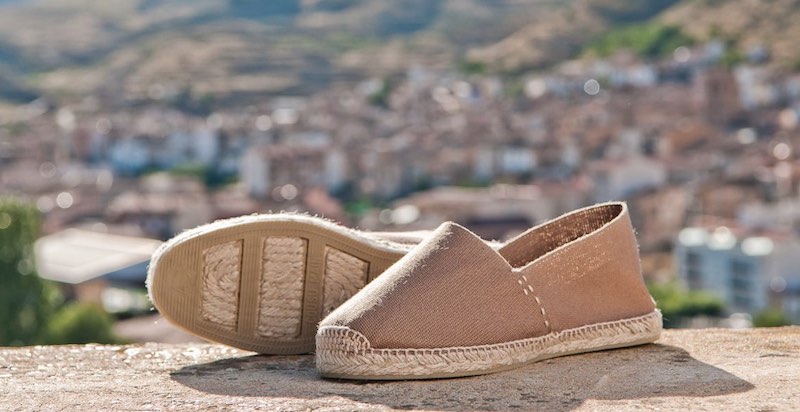 The Fashion For Men – When folks walking around wearing espadrilles, it seems that they are really enjoy and cozy. Well casual style is always like that, but its awesome because espadrilles from Spain is one of the most popular casual shoes in the world. Here are the tips for you
Tips to be awesome with espadrilles from Spain:
1) No socks
Have you ever seen a guy wearing espadrilles with socks? I bet no, but if you have, it must be something wrong with his stylemaster. Espadrilles from spain has a long history for women and when they wearing this shoes, they do not use socks. This rule is for men too, do not ever pairing socks with estadrilles.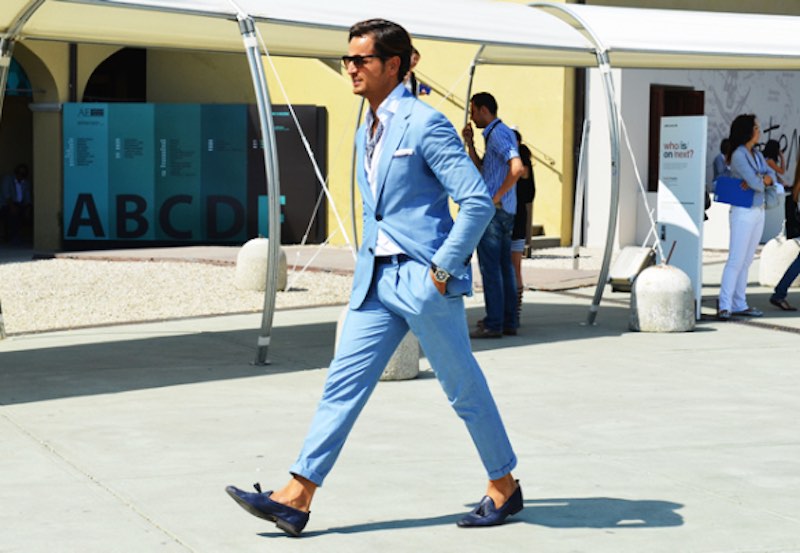 2) Clean the feet
Because you didn't use any socks, people will see your skin directly. For that reason, always make sure to clean your feet. You can use lotion and don't forget to trimm your feet hair.
3) Cuff the pants
New era has its style, and now is cuff the pants era. Folks with nice legs (long and clean) are suitable to use this style. Cuff your pants and everybody can see combination between espadrilles and your skin. And not a big deal if you choose not to cuff your pants.
4) Adjust the shoes color to the skin
This is important because color combination is not as simple as you think. Everybody have to understand about himself, their taste, and the condition. For a black guy, like when choosing the right suit, you have to consider a wise combination between light color and your skin. I suggest you to choose white or dark color, to make you look elegant.
5) Combine with…
Everybody see that the shoes is very comforting, easy going, and trendy. So it makes espadrilles is the best choice for casual style. You can combine with every kind of pants (corduroy, khaki, jeans or even chino) and every kind of top attire (slim fit shirt or t-shirt)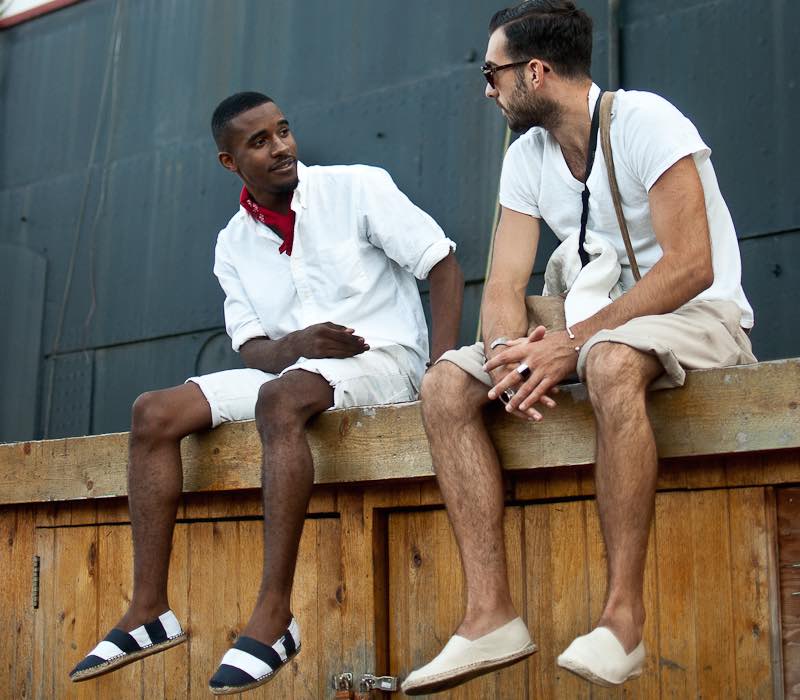 Besides the style tips on how to wear espadrilles, you have to be careful when buying it. Make sure you feel comfortable with the materials, usually they use canvas and cotton fabric in upper. Whereas espadrilles uniqueness is in the flexible sole, because this sole made of jute rope. And remember to try without socks, you have to fill the right weight and the convenience.