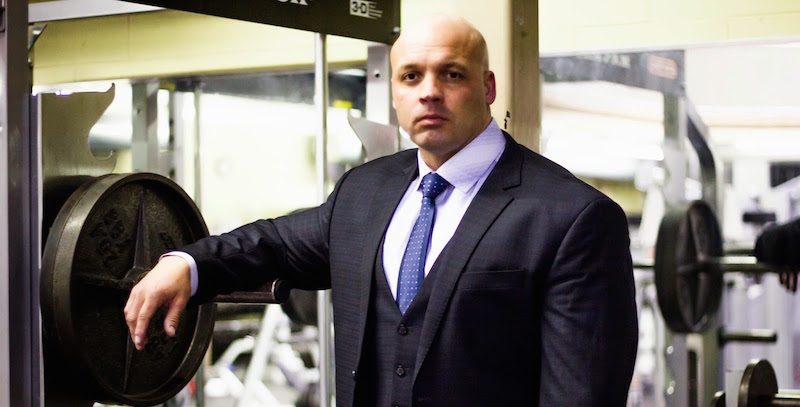 The Fashion For Men – Contrary to popular belief, those muscular guys you see pumping iron and visit sites like sarms.io to find a way to get even stronge want a sense of style, too. However, dressing to the nines when your frame says you belong in a body-builder calendar presents a unique set of challenges–but perks, too, with the right tips in your fashion tool belt, you will find herself looking your best. Not only will you look great, with tips from a site similar to https://gentlemannaguiden.com/hur-du-undviker-att-bete-dig-nyrikt/, but you'll behave in a new way too, giving off the air of a gentleman, even if you spend your time in the gym.
Fashion for muscular guys can be initially daunting, especially when they're so used to wearing gym brands like Gorilla Wear. With larger, square frames, hard muscles lines, broad shoulders, and long limbs, many styles and trends won't work on your body type. Yet it's these exact attributes that give muscular men's fashion its edge.
1. Torso/Chest
Undoubtable one of the fittest parts of a muscular man's physique, you'll want to highlight your top half as much as possible. Those baggy t-shirts and sweatshirts you wear to work out? Keep them in the gym bag. Slim crew and v-necks a size (or even two) smaller than you'd usually think should be your go-to top. The snug fit perfectly shows off your build in all the best ways. Read also: Suits Wearing Tips For Short Guys
Don't be afraid to go for a range of colors and patterns! Mens fashion in general tends to favor solids and neutrals, but your frame can easily carry pops of design and make your appearance that much more of a statement. If you are someone who enjoys working out without having to worry about sweat, then you need to buy a quality undershirt so you can work out longer and to ensure that your physique continues to improve. You can also wear it under your suit too.
2. Shoulders/Upper Arms
Your athletic build can easily handle many kinds of cuts and styles. However, fashion for muscular guys needs to pay particular attention to this body area, as it will most likely be your widest part. Any kind of long sleeve can be difficult, as it elongates your limbs and doesn't break up your body lines.
Try rolling sleeve cuffs just below the elbow as a simple (and sexy) trick for long sleeves, leading the eye to those chiseled forearms and broad shoulders you've worked so hard to get. Read this also: 4 Mistakes In Wearing Men's Watches
3. Waist
Muscular men's waistlines are more narrow and streamline due to their burly top halves. Don't let this get in the way of finding your perfect fit, though!
The key here lies in the pant's drop (space between the waistband and the pant's crotch). Too much drop, and you'll end up looking awkwardly loose. Too little, and you'll just be uncomfortable. Aim for that Goldilocks sweet spot, just the right amount of fit with form. For the extra mile, tuck in those shirts and add a dark belt with matching-toned shoes – your waistline's best accessory buddy.
4. Thighs/Calves
You don't skip leg day, and you want people to know it. With this in mind, though, avoid skinny jeans. I repeat, avoid skinny jeans.
Muscular men already have the muscle tone skinny jeans are designed to accentuate. You don't need to trick people into thinking things are tight and fit down there. Instead, experiment with tapered leg wear. Classic or straight cuts will hug you due to your frame, and will likely balance out your broad shoulders and chest in an extremely flattering manner.
Like any body type, thought, the real success comes with simply trying. New stores, new brands, new fits–these things keep your style fresh and original. Fashion for muscular guys is no exception. Paying as much attention to your closet as you do to your reps will reap excellent results. Read also: Event Etiquette : When To Choose Suit, Blazer, Or Sportcoat?