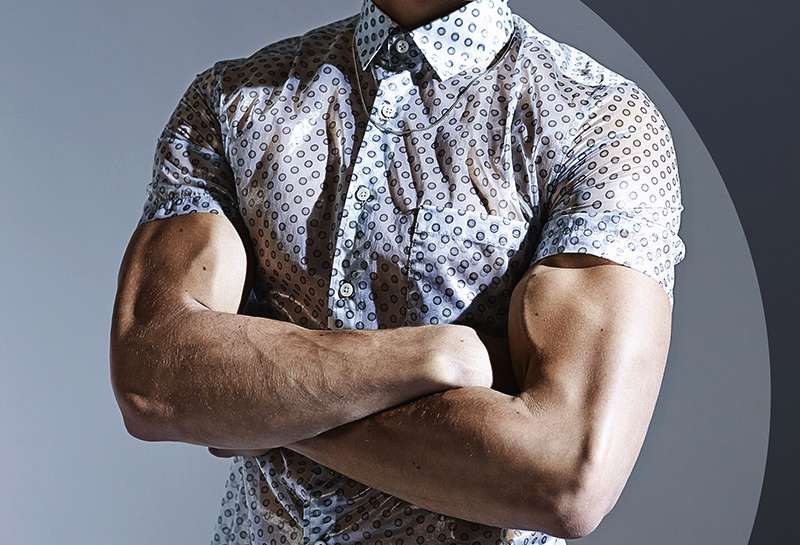 The Fashion For Men – First impressions matter! And so does your comfort and confidence! Luckily, you can achieve all that with a simple addition to your wardrobe! What I'm I talking about? Mens short sleeve dress shirts!
This humble shirt will prove itself to be an invaluable arsenal in your wardrobe's armory! It has plenty to offer every man out there irrespective of his tastes and preferences.
The Advantages
This is what a short sleeved dress shirt offers you:
1) A unique look
Step away from the norm by adorning yourself in a shirt that's associated with confidence and uniqueness! A close look at everyone around will reveal what you already know,"monotony"! Even you can go with this for public speaking in some events, non formal of course.
Boring, monotonous, long sleeved dress shirts! Well, here's your chance to escape from that dull crowd!
2) Versatility.
This comes in two forms;
– Functional versatility
Men's short sleeved dress shirts leave a lot of room in the improvisation sector! For instance, on a day in which you're likely to experience both extremes in weather, you can easily use these no tuck shirts for layering, i.e. when it's cold, you can easily put on a v-neck sweater over it, and then, when it's gets warm, simply remove the sweater!
They are tailored to complement other upper body clothing,so rest assured,it will blend with your other fashion pieces perfectly!
They are also a fantastic option for men who are hands on with their work, literally speaking, as you don't have to worry about rolling your sleeves when you're about to start working! No more complaints from your wife about dirty cuffs or embarrasing stares when reaching out for that handshake! Service/Repair-men know what i'm talking about!
– Style versatility
You can nail different styles using just one short sleeve dress shirt,e.g During the day, wear it in the office with your matching formal or khaki pants, then swap to a more casual look for that evening night out with your pals by blending your favorite linen/ jeans pants with that very same shirt!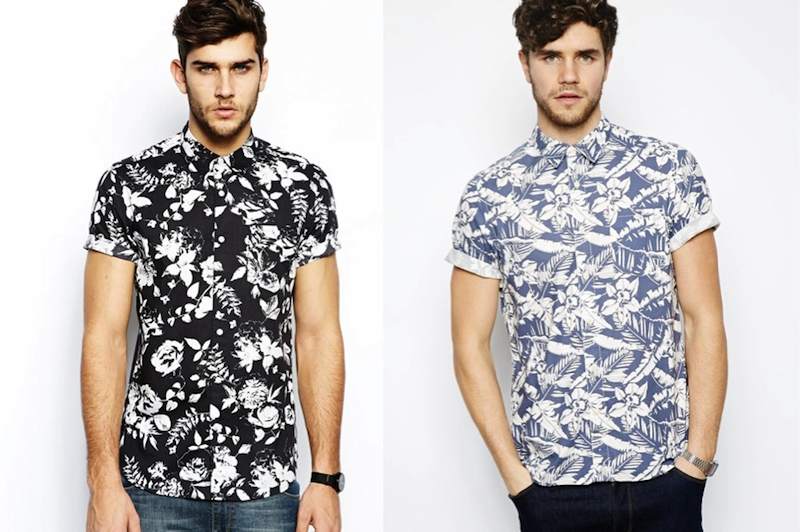 Selecting Time
So, how do you go about selecting the best men's short sleeved dress shirt? By following these three simple guidelines;
1. Easy to match colours
Settle for those colors that will go well with the rest of your wardrobe. Remember, matching your shirt, belt and shoes will always earn you lovely compliments! But do not wear a tie, if you wanna one you can read the fashion guide about tie here.
2. Natural materials.
Settle for these as they are the most comfortable,encourage ventilation,are durable and quite easy to maintain!
3. Perfect fit.
The key to this is by ensuring that the shirt is not too loose nor too tight, what we call a "close fit". You should only be able to grab just about a fist-full of fabric from whichever location you grab! This formula works well for men of all sizes.
Now, with all that information, you are not only have a reason to buy yourself a short sleeved dress shirt, but you are thoroughly equipped on how to make it! What are you waiting for?