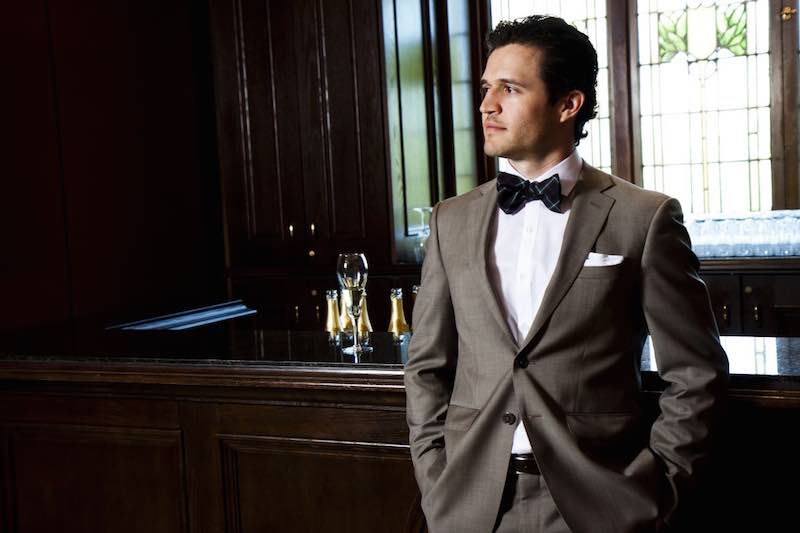 The Fashion For Men – Being short has a whole lot of height-related challenges. From struggling to get a glimpse of your favorite band as they play, to being less desired by beautiful women, challenges abound if your height doesn't make the cut.
In fashion, however, being short only means one thing—less room for mistakes. Being tall comes with a lot of leeway. But when you got NO extra inches to cover up for some of the mistakes, extra caution will always be needed while deciding on what to wear.
The extra caution moves to a whole new level when it comes to wearing suits. Any small mistake you make puts you at risk of coming off a little cheesy. You add half an inch extra fabric and you risk coming off like you're wearing your older brother's suit.
And while there's nothing you can do to increase your height, you can change the way you dress up and present yourself. Luckily for you today, we've got a number of tips regarding choosing suits or blazer for short guys that you use to enhance your stature and avoid making some of the fashion gaffes short guys make most of the time.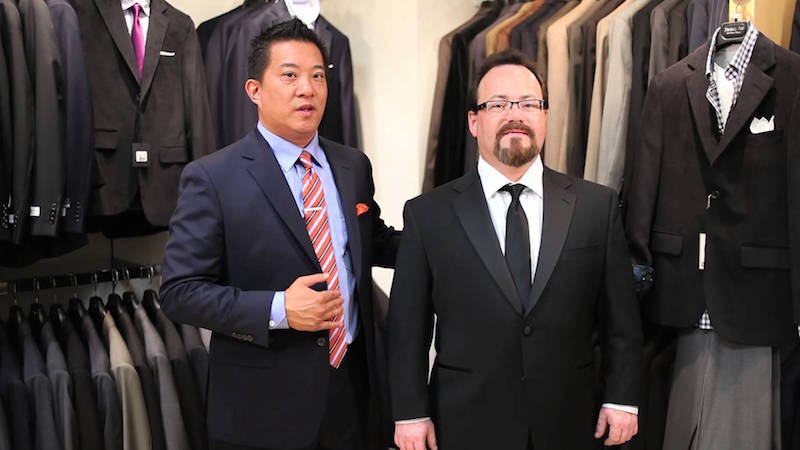 Here we go to get the best result for you
1) Wear a close fitting suit
While a loose fit looks perfect on a tall guy, it actually emphasizes the petite frame on a short guy, thus making him appear too sloppy.
To begin with, the trouser you choose shouldn't leave a lot of slack fabric around your crotch. Ignore this and you risk appearing like the stereotypical kid trying to fit into his father's suit.
Also, bear in mind that small doesn't always encompass everyone short and petite. You can be short and thin, short and stout or short and round. Make sure you understand and accommodate your body shape before you decide on any suit for short guys.
2) Choose suits with vertically-oriented patterns or stripes
While horizontal stripes are widening, vertical stripes are slimming. So needlessly, settle for anything with unbroken vertical-oriented patterns if you wish to add an impression of height without appearing like you're trying too much.
A textured suit with visible up-and-down patterns such as a narrow herringbone weave and corduroy are also worth including in your wardrobe. Exempting the two, it's always advisable to stick with smoother fabrics, since rough textures tend to add visual clutter, more so in suits for short guys.
3) Monochromatic color themes
With regards to minimizing visual clutter while choosing suits for short guys, replacing contrasting colors with their monochromatic counterparts may help to streamline the way you appear.
Just ensure your suit is within a fairly consistent color theme, a dark one in particular so it can give an illusion of height. Read : How To Choose Shirts That Make You Look Slimmer
Also, try doing dark trousers with lighter shirts (candy-striped shirts are a perfect piece for this) to create a lengthening effect. This effect is created by the fact that people's attention always starts near the feet on its way upwards, thus creating some sort of height illusion.