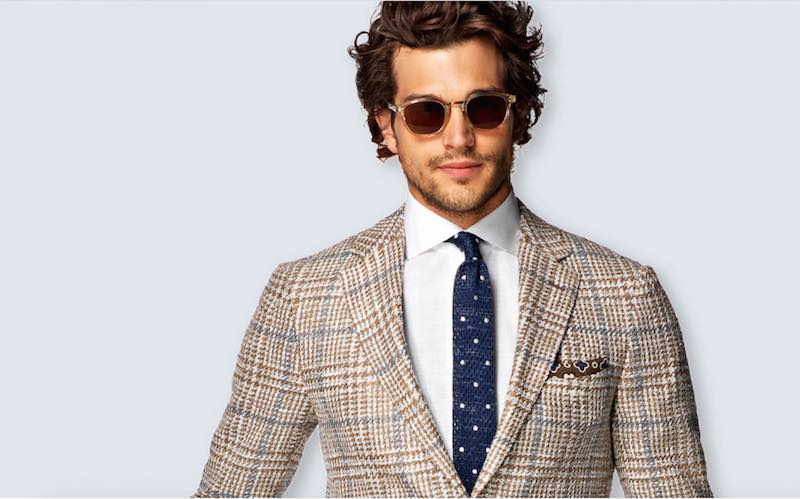 The Fashion For Men – Color can either make or break a man's outfit. The fashion color wheel is the basic theory that underlies all the color decisions that a man makes in his wardrobe.
The color wheel was developed by Sir Isaac Newton in 1666. The 12 basic colors are called hues. Clothes come in a muted form of the true hues. They are either lightened by adding white (tint) or darkened by adding black (shade).
Outfits are a combination of these colors and the neutrals. The neutrals are white, black, and gray. A man needs to understand which combinations look good so as to use the fashion color wheel to coordinate his outfits.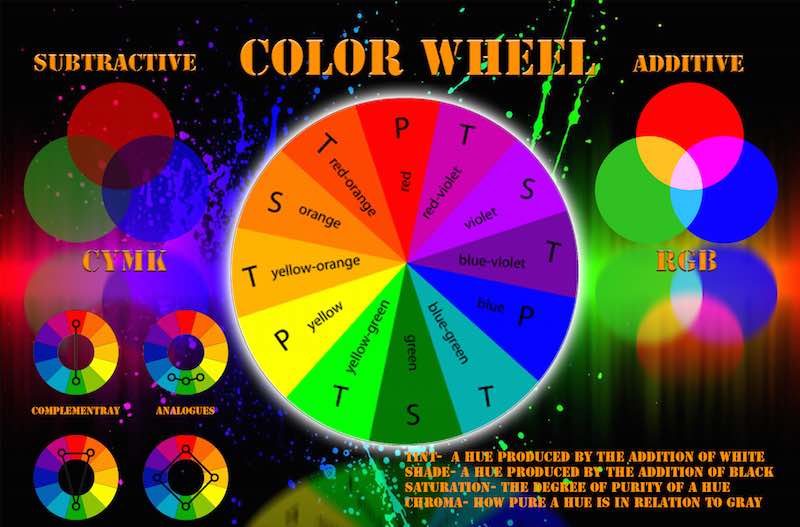 Basic Guidelines
1) Primary colors
The primary colors on the fashion color wheel are red, yellow and blue. They cannot be made by mixing colors together. All the other hues are created by combining primary colors. In their natural hue, they are very bright and vivid to the human eye.
They are used to grab the viewer's eye. As a result, there can only be small accents in natural primary colors, such as a yellow tie, a blue pocket square, but not a suit that is pure, bright red.
2) Secondary colors
The secondary colors on the fashion color wheel are green, orange and violet. They are made by combining two primary colors: yellow and blue make green, red and yellow make orange; and red and blue make violet. Each secondary color is directly opposite a primary color on the fashion color wheel.
This relationship is called complementary. The eyes notice the contrast between complementary colors more than other combinations. Complementing outfits are bright and they get attention. Many outfits combine a primary color that is either lightened or darkened, together with a secondary color in order to get the basic contrast.
3) Tertiary colors
Tertiary or intermediate colors are found between primary and secondary colors. They are distinct hues and not just shades or tints of primary and secondary colors. A violet trouser is not the same as a deep blue violet trouser. Deep blue violet is a different color altogether, and not a darker form of violet.
It has a different complementary color on the other side of the fashion color wheel. Treating intermediate colors as distinct hues on their own improves one's understanding of wardrobe colors.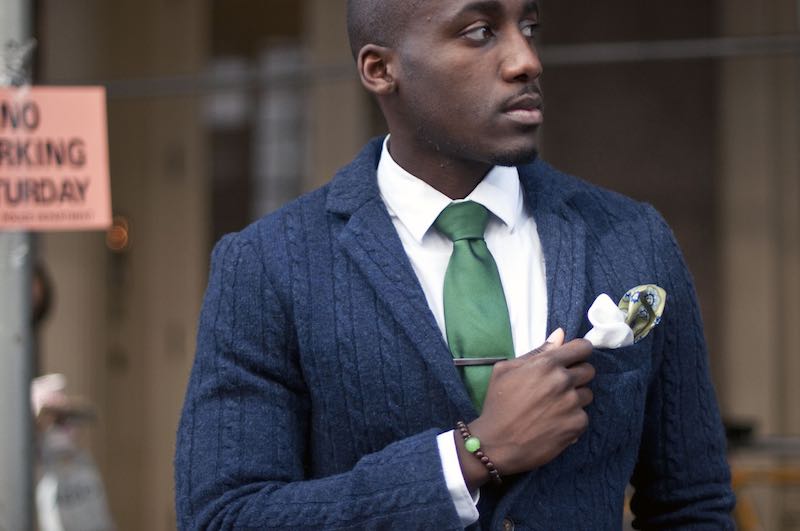 How to combine?
It is important for a man to know how to mix colors if he wants to dress well. Mixing colors can create either harmony or disorganization. Colors in an outfit should work together an be pleasant to look at; not chaotic and messy. If we don't use a variety, the result will be boring, and if we mix too many colors, or mix colors non-harmoniously, it leads to a disorganized appearance.
The most organized color schemes are complementary colors, triad colors, and analogous colors.
1) Complementary colors
Complementary colors are directly opposite each another on the fashion color wheel. They create the most vivid contrast in an outfit. They are common among people who need strong contrast to stand out, such as TV presenters.
A small touch in a complementary color is great for getting a splash of color; such as a pocket square, tie or lapel pin in a color complementary to the color of the suit.
2) Triad colors
Triad colors are equidistant from one another on the fashion color wheel. They create a balanced contrast. They are great for an outfit with many pieces. A man wearing a suit, shirt, tie, pocket square, belt, shoes and cufflinks would do great in triad colors.
3) Analogous colors
Analogous colors are directly adjacent on the fashion color wheel. They create a minimized contrast and a consistent look: They are great for looking more restrained; such as office outfits and outfits for some occasions (especially occasions with a color scheme).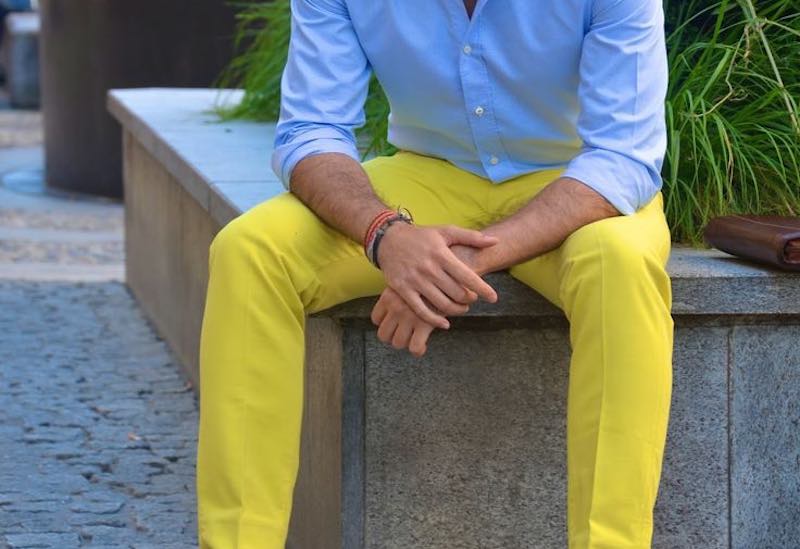 It is also important to note that some accents in neutral colors, such as black shoes and a white shirt, work with any color scheme.
The color wheel schemes are not to be strictly followed. It should only be used as a guideline. You are allowed to add your own unique accents if you wish.