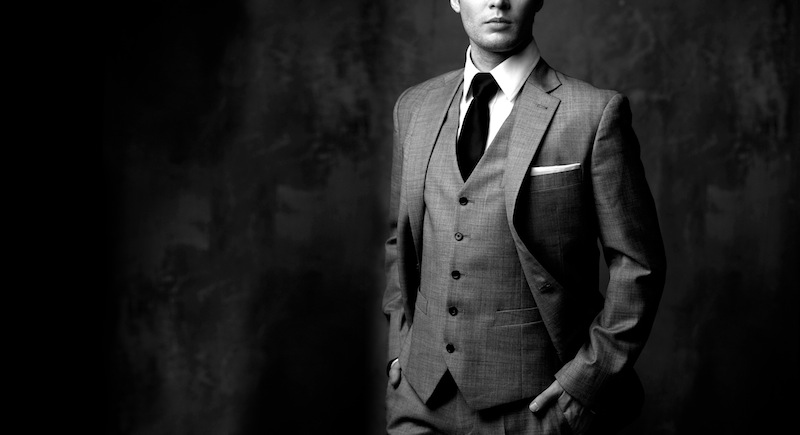 The Fashion For Men – Your suit is a delicate piece of garment that should be treated with maximum care even though it should be resilient enough to withstand a hard day's wear. The fabrics are susceptible to tearing and stretching while the seams are also prone to split, especially if the suit is very tight.
Therefore, you need to take great care to make sure that you will get a long life span from every suit you purchase. In the following paragraphs, we will mention some essential tips on how to take care of a suit.
1. Put down the iron
Iron is capable of doing extensive damage to the natural fibers of the suit, providing it with an unattractive sheen. Purchase a steamer or hang the suit in the washroom while running a warm shower to even out any wrinkles. If you're planning to get a steamer, make sure to buy distilled water as it prevents corrosion and foaming which in turn helps in increasing your steamer's lifespan.
2. Buy spare trousers
It is strongly recommended to purchase extra trousers for every suit. The life span of the suit will increase if you alternate the trousers. Bear in mind the trousers form an essential part of our attire; therefore, an additional pair is a sensible move. Read also: Learn The Basic Suit Guidance To Be The Real Gentleman
3. Look at Thread Count
Thread count is amongst the first things that you should check when you buy your suit. If the thread count is small, the suit will be thinner. If you own a thin suit, there is a possibility for it to wear out faster. Purchase a medium thread count such that you do not feel too hot or perhaps too cold, and it will even last longer.
4. Hang in there
It might seem like a smart idea to keep the suit in an apparel bag while you are not using it, but this will still allow the suit to breathe. It is important to pull the zipper down so that the air can circulate. Otherwise, when you open an apparel bag you may find the suit with fungus on it, or a moth nibbling away at the threads. If your home has become infested by moths that are devastating the clothes in your wardrobe, you'll definitely want to do something about it. The services of professionals (like these – https://www.pestcontrolexperts.com/local/arizona/flagstaff/) are likely your first port of call if you're serious about ridding your home of this pest.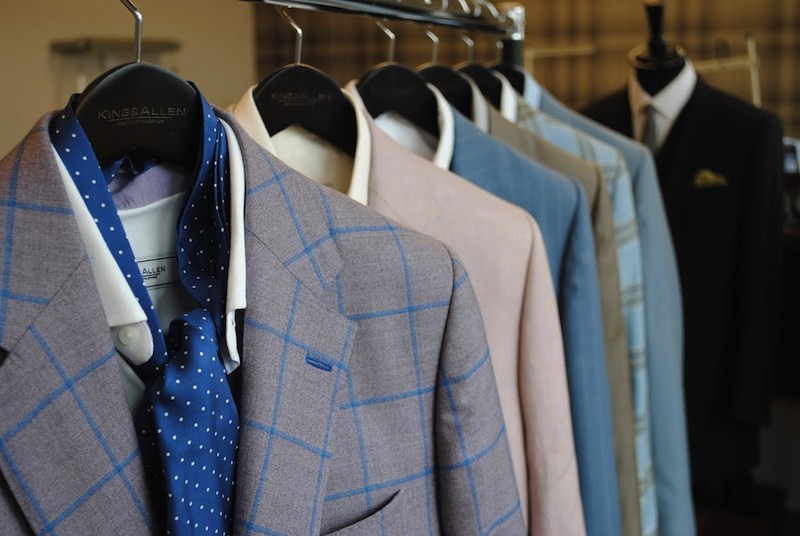 5. Avoid using internal pockets
Take care not to overload the internal pockets with keys, as well as, thick purses while donning your suit. Linings might split very easily and the cotton pocket bags may wear out. Furthermore, it might make the clothing look clumpy and ultimately the suit could lose its shape.
6. Cleaning
Dry clean the suit only if required. In case you have an excellent crisp suit, simply have it pressed. If there are staining from perspiration or eating, you may get rid of the spots using a hand steamer. A lint roller is effective for animal hair or any tiny particles of dust on the suit.
7. While Wearing the suit
Try not to wear the suit for two consecutive days. It is not mandatory for you to follow this rule; however, bear in mind that clothing usually requires a couple of days to dry out. Make it a point to hang up your suit once you take it off. Read also: Spring and Summer 2015 Fashion Styles