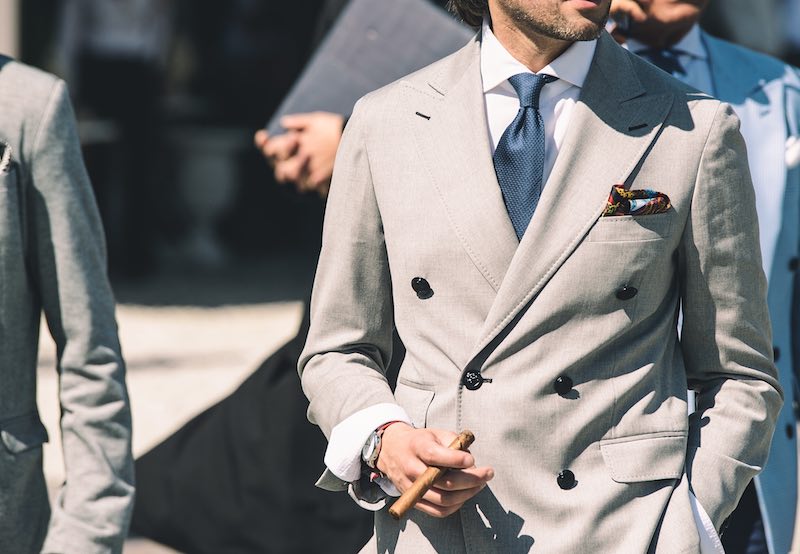 The Fashion For Men – Based on the front button in your suit, the jacket divided into single breasted and a double-breasted. While based on the back part, suit-jacket has single vent style and double vent style.
Single or Double Breasted Breasted?
Single breasted suit is the most popular jacket that people wore because it look easy going, sharp, and stylish. While the double-breasted jacket is more suitable for big man to look more handsome and classy. Yeap, unfortunately it is not suitable for short man. Read: Suits Wearing Tips For Short Guys
Single Breasted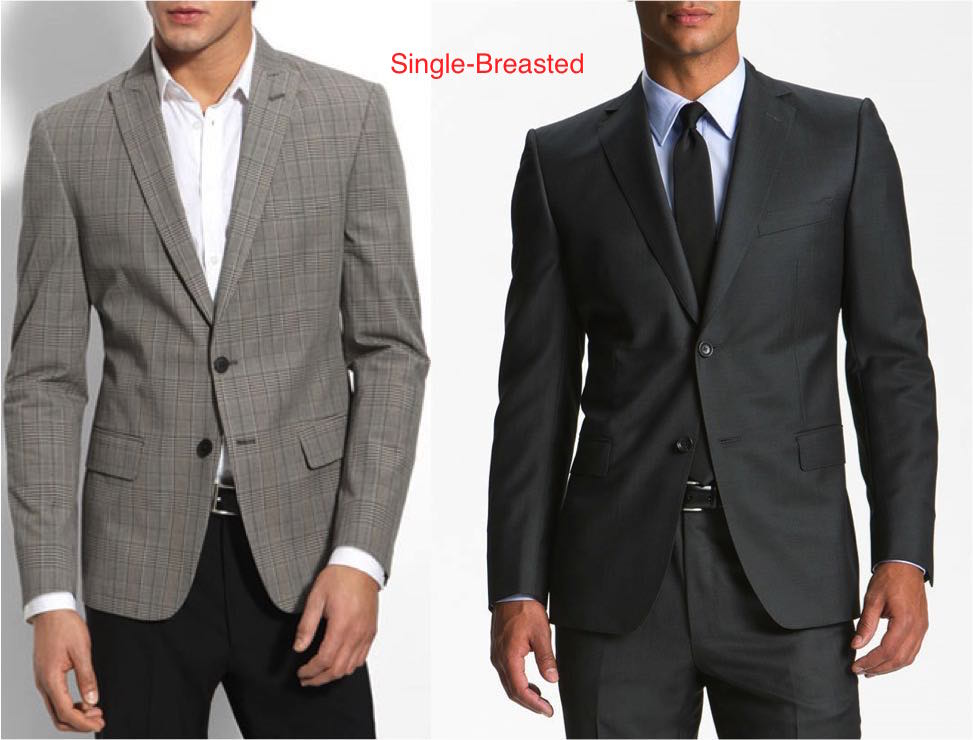 Double Breasted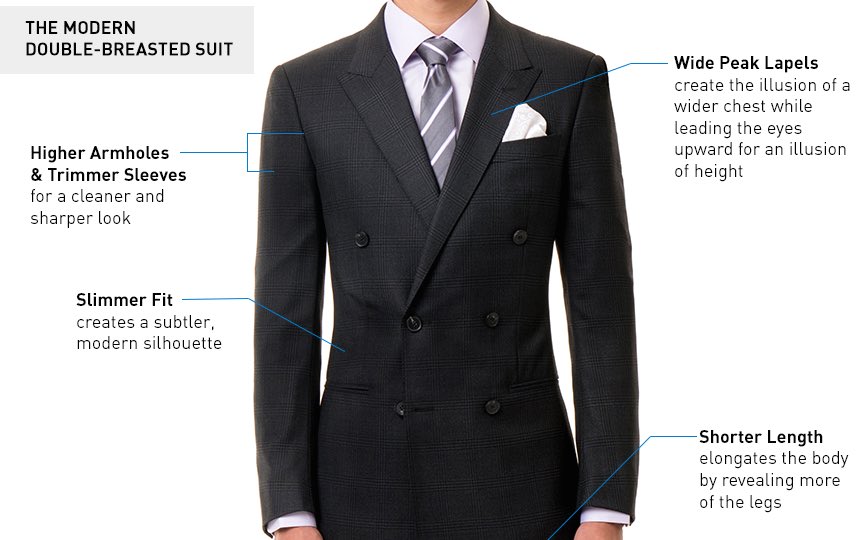 Which One?
Many suits that created by the fashion house or a tailor is double-breasted. 3 breasted suit is more suitable for tall person. If you work in semi-formal place like creative industry or modern work environment, single breasted suit is your best choice.
Single or Double Vent Style?
Vent or the back parts of the suit serves to facilitate the movement. Suit with double vents originally a European model, allows us to take a wallet in the back pocket without folding the jacket. For those who are short, double coat vents is the right choice. And for you who are tall and thin, its better to choose a suit with a single vent or no vent.
Single Vent style is in your left and Double Vent style is in your right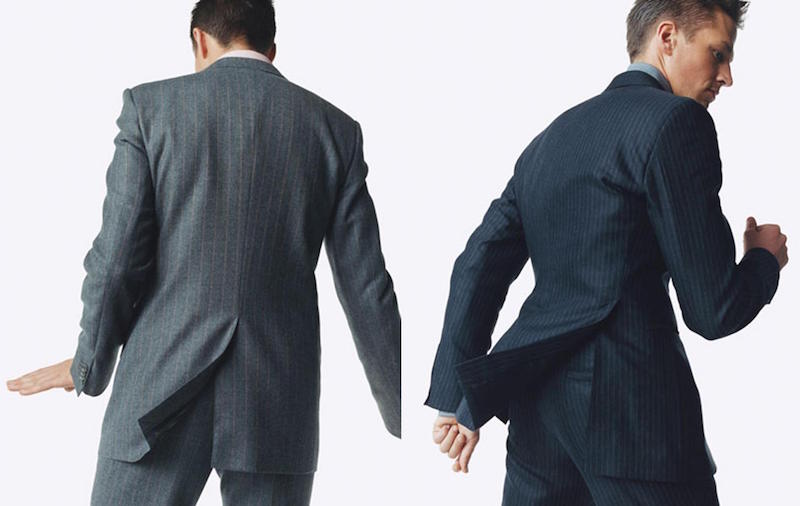 How about tuxedo? It is one of the must have item for every gentleman and shall wear in proper way. When you get invitation that mentioned "black tie" for the dress code, then you are required to wear this kind suit. Read also: How To Wear French Cuffs With A Suit In Proper Way