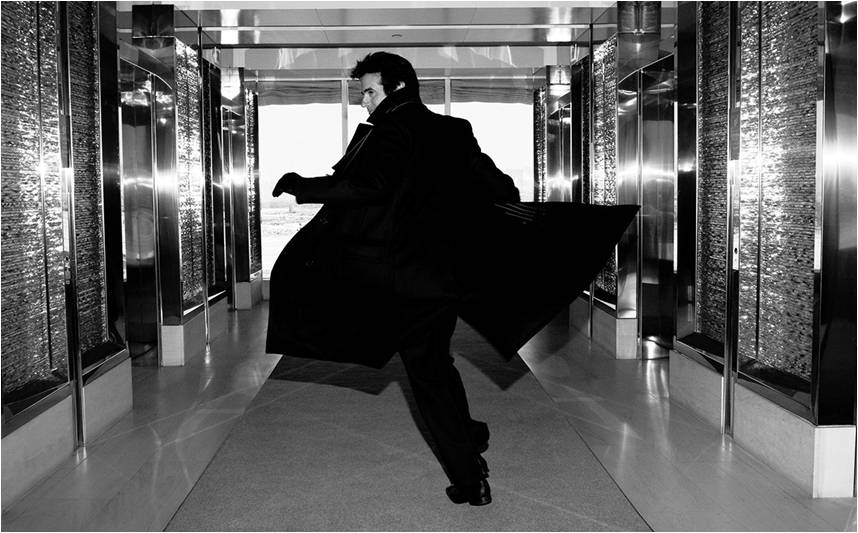 The Fashion For Men – Tying your shoelaces is a simple albeit absolutely essential part of dressing yourself well as a man. Regardless of what kind of shoe lace spools you use you still need to understand how to tie them neatly. While not necessarily a complex process leaving your shoe laces untied can make your appearance seem disheveled regardless of how well coordinated your outfit is, additionally untied or sloppy shoe laces can lead to embarrassing stumbles and full on falls.
To avoid the aforementioned disasters and to make sure you look your absolute best, and make an outstanding impression when going to work or frequenting a social club, we've made sure to include a multitude of simple ways for you to keep those shoelaces tied. Read: Honing the Hats: Finding the Right Cap to Fit Your (Perfectly) Large Head
How To Tie Shoelaces With "The Bunny Ears" Method
The "Bunny Ears" method of tying ones shoelaces is the most common in that the shape derives interest in children who are just learning to tie their shoes for the first time. The simplicity of the methods is also ideal for adults who don't have a great deal of time on their hand to learn more complex methods.
To tie your shoes in the "Bunny Ears" fashion simply loop the left left shoe laces through and over the right one to begin, then make each individual string into a loop simply by doubling them back onto themselves.
Take the two loops you created in the previous step and cross them over one another so that the loop that was on the left is now on the right, and the right loop is now the left loop.
Now wrap the left loop around the right loop so that it ends up in front of it. From here you can feed the left loop (which is now in front) through the "hole" that you created in the previous step.
With the left loop now in the hole you can now grasp both loops and pull them carefully to tighten the knot that you have made. You have now successfully completed the notorious "Bunny Ears" knot.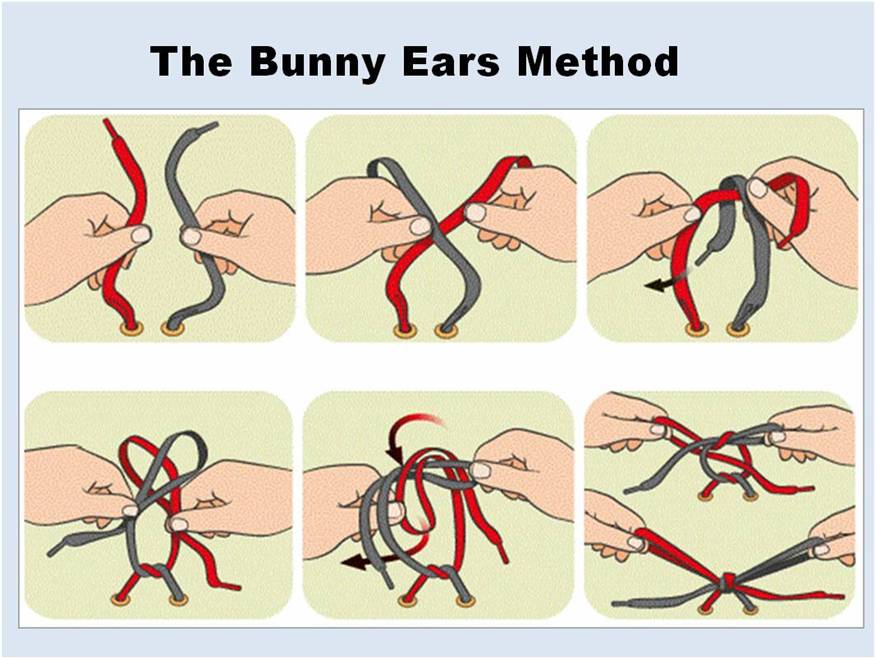 How To Tie Shoelaces With "Magic Fingers" Knot
You can also employ the "Magic Fingers" knot.
Similar to the "Bunny Ears" method you will begin with an initial knot in which you loop the left shoe lace over the right to begin and create two loops.
Now take both laces and thread one over the other and pull them tight forming a knot in the center.
Then using each hand simultaneously use your thumb and forefinger to grasp each shoelace.
Finally pinch the laces between your fingers and pull them through using your thumb and forefinger.
As you tighten the laces they should know resemble the famous "Bunny Ears" knot that we learned before with a clean tie in the center of the shoe. You have successfully completed the "Magic Fingers" knot.
To improve your style, read: