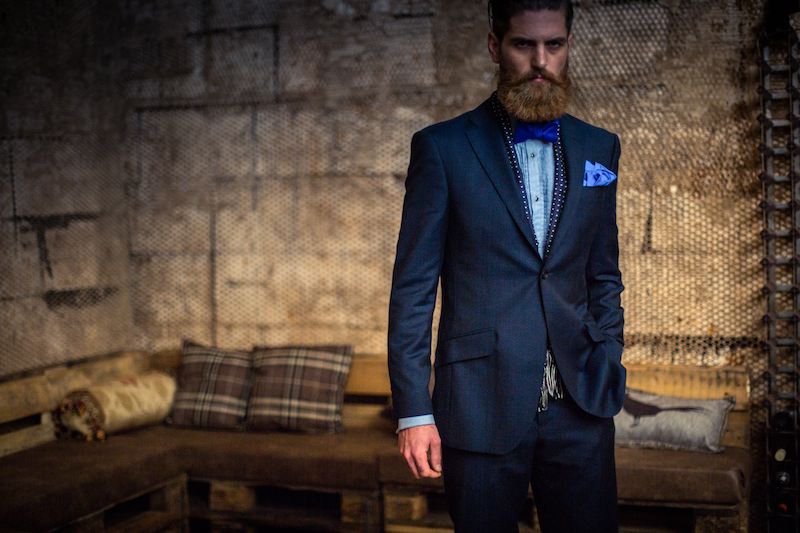 The Fashion For Men – It is acknowledged that a nice looking pocket square is a must-have for every man who has a strong fashion sense. If you are the kind of person who likes to stand out from the crowd, then definitely you should never compromise on quality of pocket square you purchase.
Just in case you don't know how to go about the entire process of choosing the best for your suit, do no hesitate to solicit expert help. Always remember that as a man you are good as you look, and here are some advices:
1. How to Choose Pocket Square
It goes without saying that color and material play a central role when it comes to choosing pocket square. Therefore, only go for those that will best meet your unique. In fact, choose those one you believe will enhance your looks without making you feel like you are overdoing it.
As unwritten rule, make it a point that you consider texture as this has a direct effect on your looks. Last but not least, try to complement and not necessarily match what you have. Read this: Learn The Basic Suit Guidance To Be The Real Gentleman
2. Type of Folds
It is essential that you understand the different types of folds in order to get the best of the pocket square of your choice. The most common folds that have been used since time immemorial include; the one-point fold, two-point fold, and the 3 and 4-point folds. As other references, you can read this: How To Fold Men's Handkerchiefs
The other types of folds that are equally popular include; the flat pocket and the puff, but you can also go for the double point and Dunaway. There are more types of folds that have gained popularity in the recent past years and these include; winged puff, three stairs, and the rolled puff. In a nut shell, if you know how to make these folds then you will well placed to use one that suits the occasion.
Dunaway pocket square: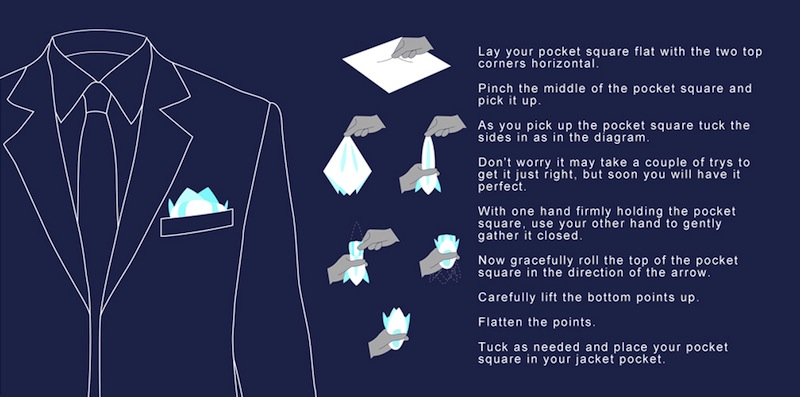 3. How to ordinate with your tie
It's a fact that dressing is an art that is perfected over time. However, with practice you can always learn the tricks and pocket square is no exception to this rule of thumb. It is vital you understand the basics on how to coordinate your pocket square with your tie.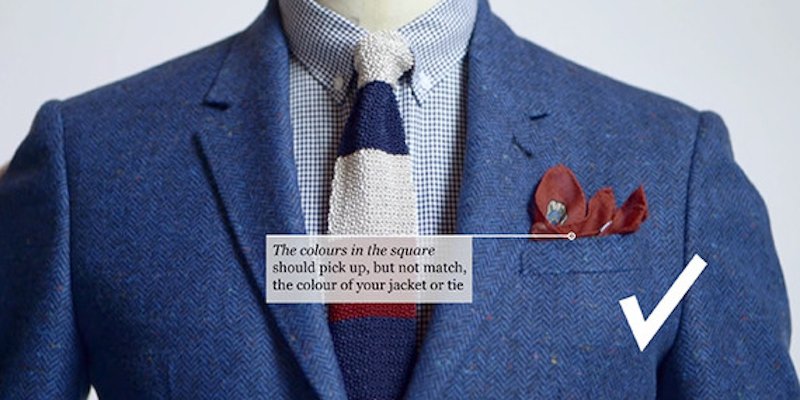 The one basic rule that you should never forget is always consider color and pattern. In all cases, never forget to choose colors that compliments but avoid those that will divert attention from your face. As a matter of fact, choose patterns that don't conflict. In this way, you will always achieve better results.