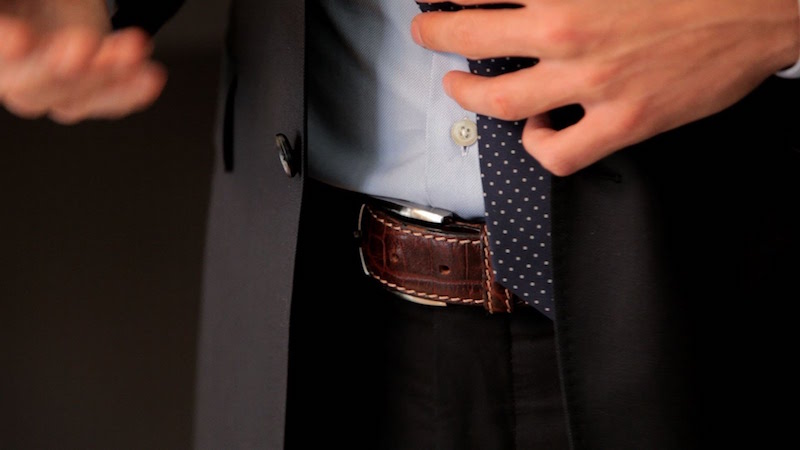 The Fashion For Men – Colleague around you always notice what you wear in the center of body. Yeap, they will notice belts in you pants. Their eye will see the belts automatically, because its contrast color compare to the rest of your attires. You have to understand that belts function is not only to hold up your slacks or jeans, but more importantly men's belts give strong fashion statement.
Men's Belts History
The rule of matching belts and shoes was first introduced in 6000 B.C. In 500-1300 A.D belts considered as important part of men attire. It carried sword, purse, and personal belongings. Finally, Levis Jeans begin to use belt loops in 1922.
Silver and gold were common material for belt buckles in Asian Bronze age. This considered as status level, and wore by rich and powerful people. In ancient Rome, buckles used for military equipment and dress. Buckles attached to the belts in 1600's by British sailor.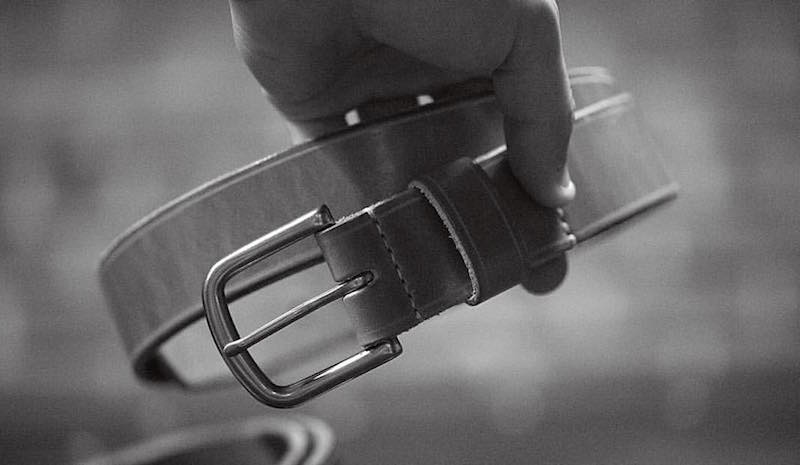 How to impress others with your men's belts?
1. Research on material
Leather and canvas are the most common material for belts. When you decide belts that you want to wear, you have to understand first the event's theme. If formal event is on your schedule, then dress belts or business casual belts that always made of leather is the best option. On the other hand, you can choose to wear canvas belts for casual events.
2. Fit always right
Speaking about fit for your belts means proper size, direction, and correct hole.
– Size
You need two inches wider of belt sizes than your waist size. For example, if your waist measurement is 36, you need to buy 38. In different case, you have an odd number of waist size, let's say 35. Its better if you choose 38, not 36 size. For the width, it varies depends on the fashion generation. But formally, men's dress belts width is not wider than 1.5 inches.
– Direction
Belts never inserted from left to right, it ALWAYS from right to left around pants. So, it direction is counterclockwise.
– Correct hole
Common belts has 5 holes, so the buckle tongue should match with the third hole. If you buy belts from department store, you can cut the tails to get the perfect length.
3. Color
The rule is you have the same color range for your belts and shoe. Please learn about fashion color wheel first before make an action. With this knowledge, you can begin to coordinate your attires tone.
You have to wear black leather belts for your leather shoes, and you can go for cloth belts if your footwear is canvas shoes. For the belt buckle, gold was good choice for day and silver for evening. Try to coordinate the metal with watch or ring, but thats not a rule.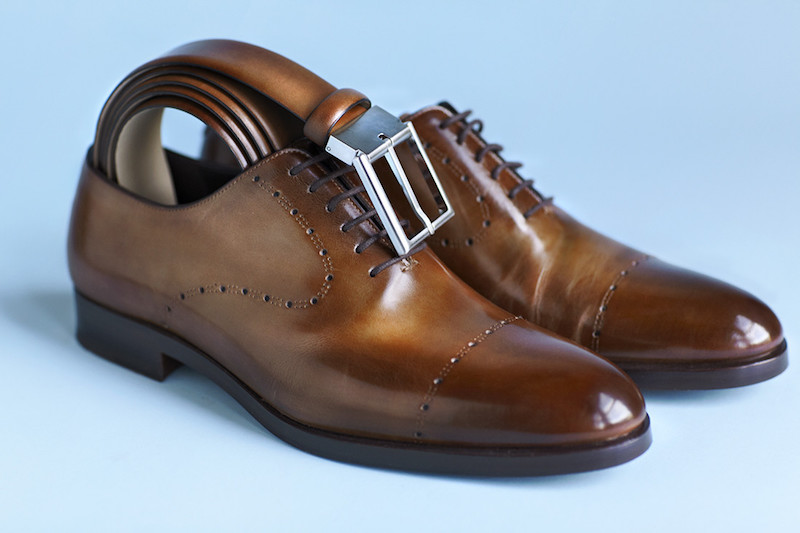 4. Never wear braces and belts at the same time
Belt and braces can't wear at the same time, or you will look like a clown and you will look insecure. But if you are an actor an need this to your role, then go ahead.
Caring Men's Belts
Caring your belts is depends on the material, and you can treat them like you care the shoes. For leather and suede belts, treat them based on these article: Basic Guide – Shine Shoes Like A Pro and How to Care Suede Men's Dress Shoes