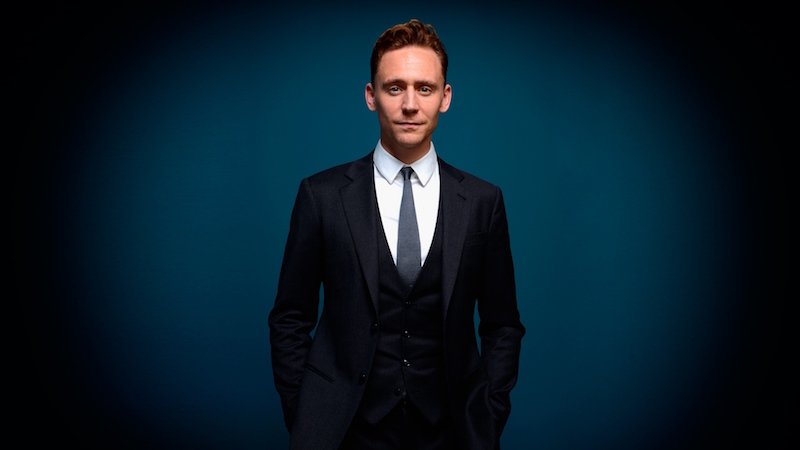 The Fashion For Men – Men's neckties has been used since Rome empire, or even in 221 B.C. In 1636, people wore without any specific purpose except to add color. They hope it can highlight their face.
Nowadays, men's neckties is simple stuff that makes your navy suit and white shirt look different with other guy in the same attire. When you want to wear same suit that you have the other day, you can give different impression by wearing different ties. Some neckwear specialist even said that men's neckties have a magic to make people look thinner.
" A well-tied tie is the first serious step in life" Oscar Wilde
How To Choose Quality Men's Neckties
1. Ideal neckties have cut on an angle approximately 45 degrees and the method was introduced in 1920 by Jesse Langsdorf.
2. Good ties have stitch joining the two sides on the back of the wide end and in the "V" part, you will see a small stitch. Its functions is as an anchor of the seam.
3. Most men's neckties have 52 to 58 inches long, thats common. For the width, it varies, younger men usually use thinner ties.
4. The most popular fabric is silk, but it can't be used for Islam. SO we recommend you to use wool as your ties material. Cotton, linen, blends, rayon, polyester can be your options, but we won't wear that as the first choice.
Important Factors
1. Dimple
Without dimple, your tie won't be perfect and remember that this single stuff make a big different for gentleman. Sophisticated gentleman and lady will know about dimple you made.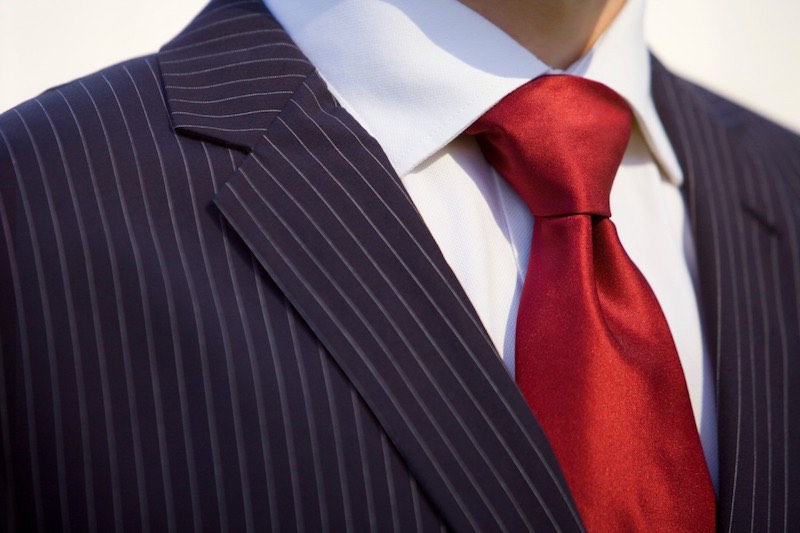 2. Position
Never wear men's neckties that pass your belt, above or below the belt. The rules is your ties should end within the area of the belt buckle. Remember that when you feel uncomfortable, the problem is not in your tie but in your dress shirt collar size.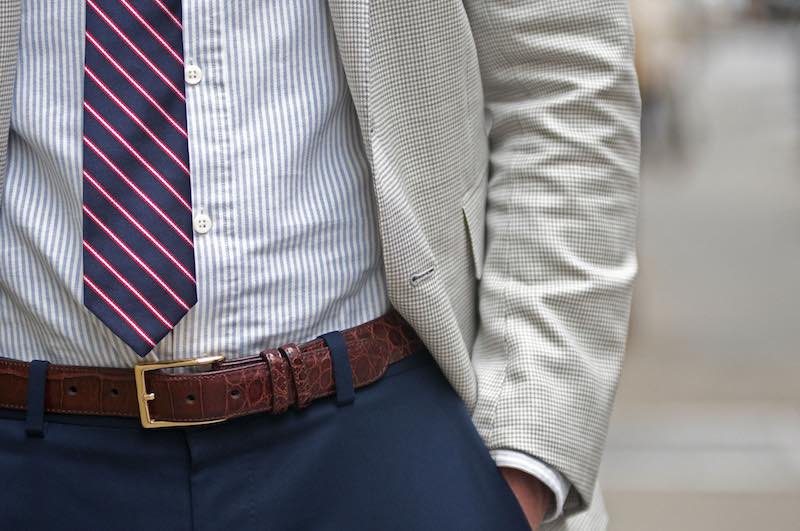 3. Combination
When you want to pick tie, look at the mirror and see yourself. You have to choose the right one that match your suit. Well, you can learn here: How To Get Sharp With Shirt And Tie Combinations.
Knot
Besides bow tie, we will show you how to tie properly.
1. Ascot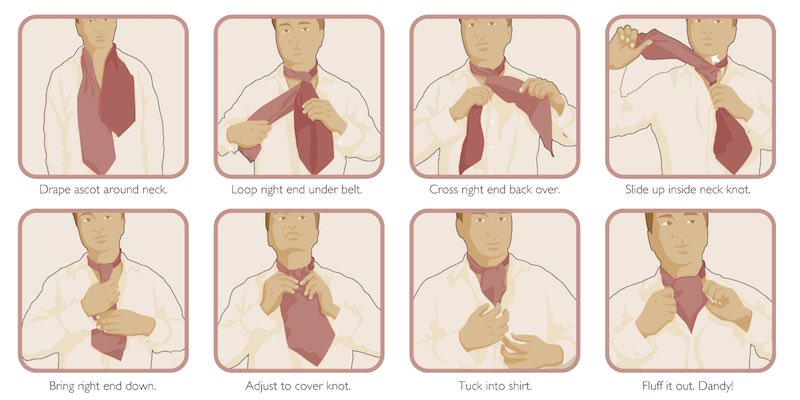 2. Four In Hand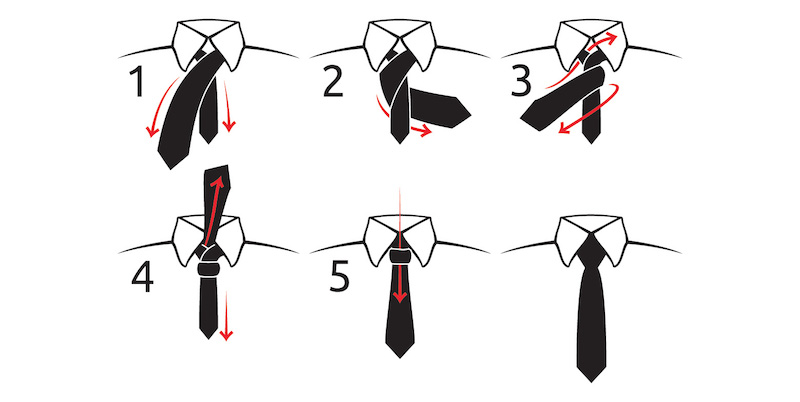 3. Full Windsor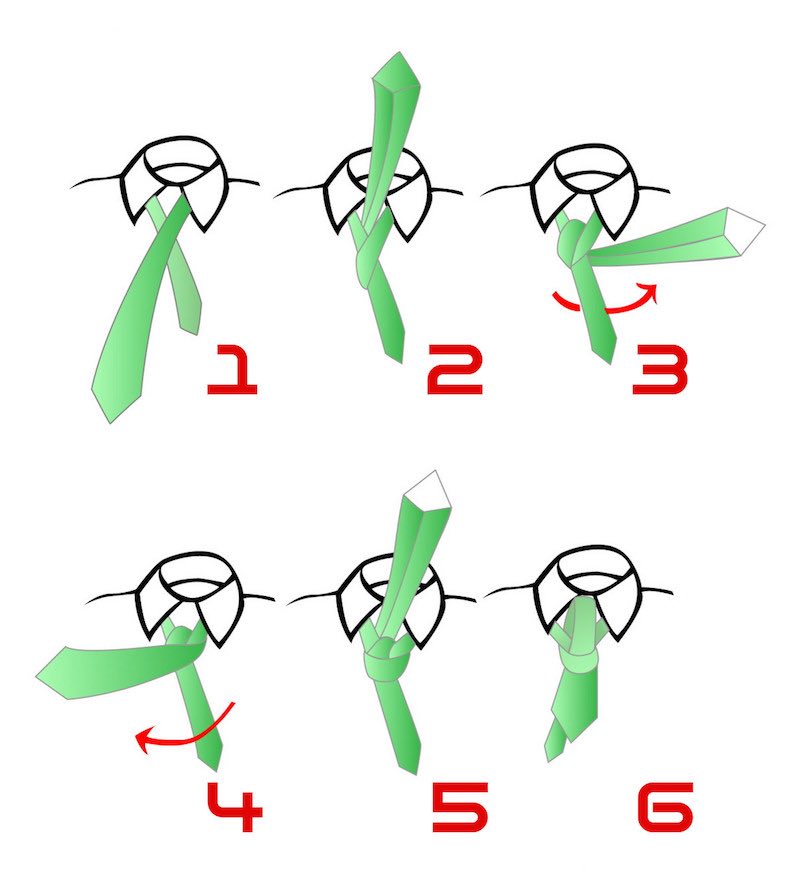 4. Half Windsor Knot