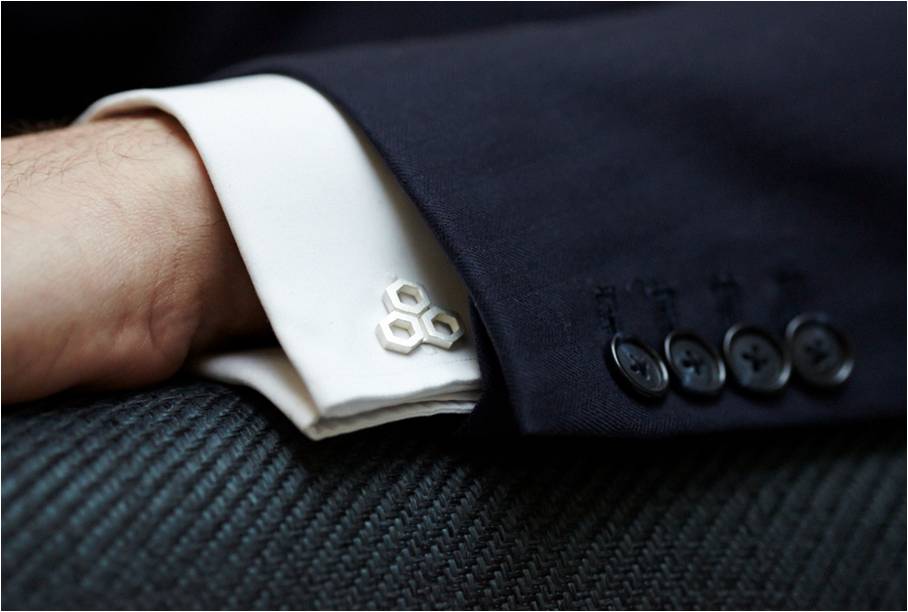 The Fashion For Men – Cufflinks is the best classy style for fastening shirt's French cuff. It keeps your French cuff fastened and add luxurious jewelry at your wrist. Beginning in two centuries ago, cufflinks were made from gold, silver, and no limitation of the shape. When Faberge did jewelry work for the Russian czar's family, it is the birth of enamel cufflinks.
History
– In the early 1700s cufflinks were handmade items. It changes in 1800s, the beginning of machine-made cufflinks.
– Electroplate technique of precious metals during Industrial Revolution have positive impact in masses production of gold and silver cufflinks.
– Enamel cufflinks were first made in the early 1800s, but not popular enough.
– Enamel cufflinks gain its popularity when Bolshevik Revolution in Russia in 1917.
Cufflinks Guidelines
1. Material
The materials of the links can be enamel, pearl, metal, cloth, or even precious stones. Gold as one of the oldest precious metals, can be mixed with other metals, in order to make different colors and karats. Any legal jewelry needs to be marked with the karat weight and manufacturer, based on USA National Gold and Silver Stamping Act regulation. If the percentage is higher, it means more yellow in color and slightly softer the metal.
2. Size
Its important to keep cufflinks stay small, any accessories that larger than your thumbnail tends to attract too much attention to your wrist. That's a big problem. Read also: Stylish Coat Is The Real Men's Weapon
3. Subdued
Simple means classy, so keep that in mind, sophisticated not garish. Make variations by using double ovals of gold, silver, or enamel, thats quite tasteful. For more casual situation, you can choose precious stones, patterns, and scenes to make fresh appearances.
4. Coordination
Gold was appropriate for day and silver for evening, but you can combine metal color with your ensemble. For warm tone skin colors, gold or bronze metal is the best choice and silver can matches with cool skin colors. In traditional way, folks usually wear pearl cufflinks for evening white tie events and black or gold for evening black tie occasions. You can try to combine cufflinks color with the watch or any metal accessories in your body.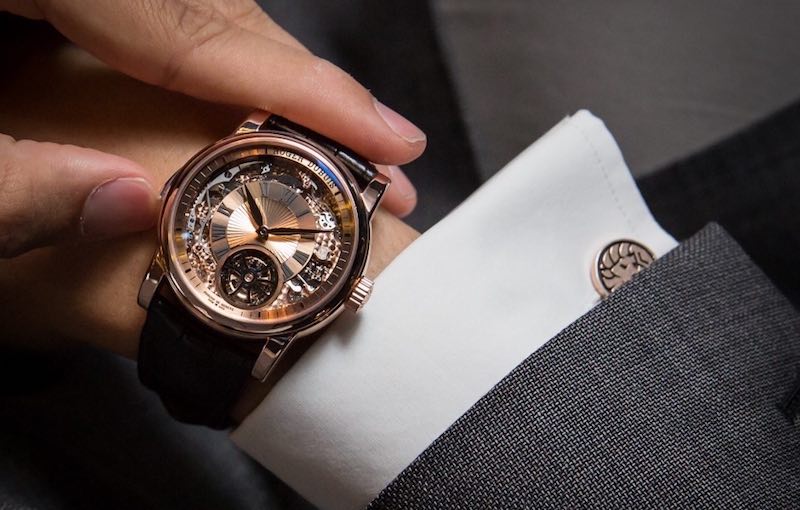 5. Care
Prevent cufflinks from scratching by store cufflinks in a felt lined jewelry case or in a box were they packed when you purchased them. Always clean from dust when you want to wear them.
We have discussed about 5 Ways to Choose the Right Cufflinks, but we hope that this articles will give deeper insight about cufflinks. Good luck friends!