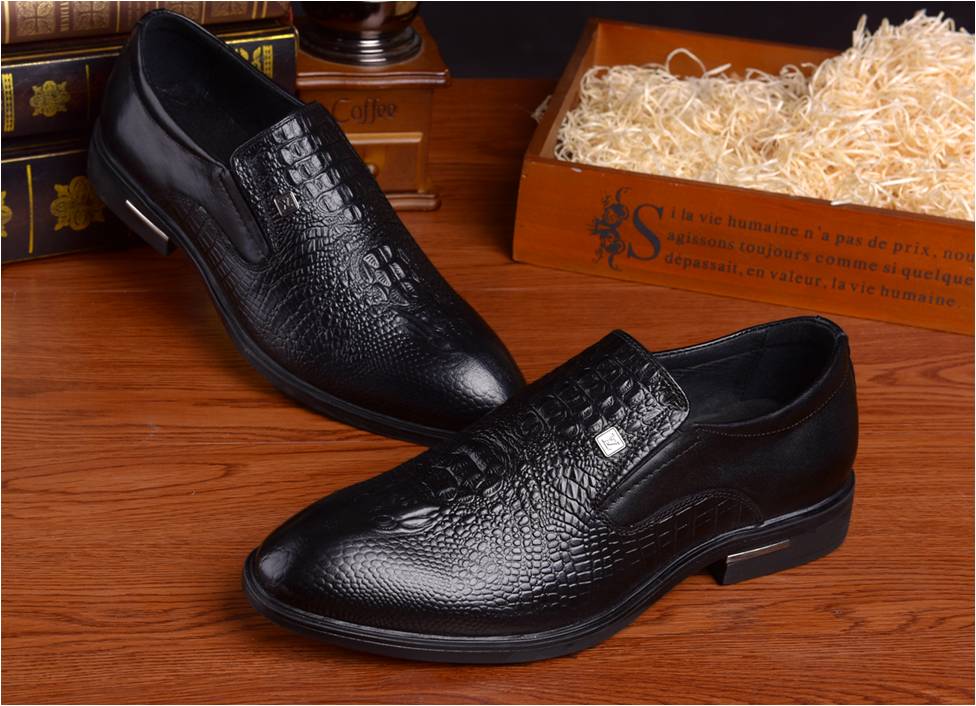 The Fashion For Men – Construction of the shoes is not simple as we thought. Most people just walk around without knowing the process of the shoe they wore. This time we won't give shoe guidelines, but we will give some insight to enrich your knowledge about shoes with this leathers shoe construction articles.
History
– Vibram soles was invented by Vitale Bramani in 1935. He is a mountain climber.
– In 1874, Charles Goodyear, Jr. made welt stitching machine for hig-grade welt shoes.
– In 1858, Lyman R. Blake patented a machine for sewing together soles and upper.
In this articles, you will find a lot of shoe terms which is used rarely like counterfort, blake stitching, rapid stitching, leather sole, insole, leather heel, rubber heel, and leather lining. And if you jump in shoe industry, you will learn a lot about some of other terms. We won't describes each of them, you can search in google.
In shoe industry, you will begin to understand antigued, aglet, channeled soles, cleats, cobbler, hobnails, insole, last, lining, mid-sole, outsole, quarter, shaft, shank, tanning (not bikini, dude!), toe box, tongue, upper, vamp, and welt. Read also: Various Tips To Clean Your Moldy Shoes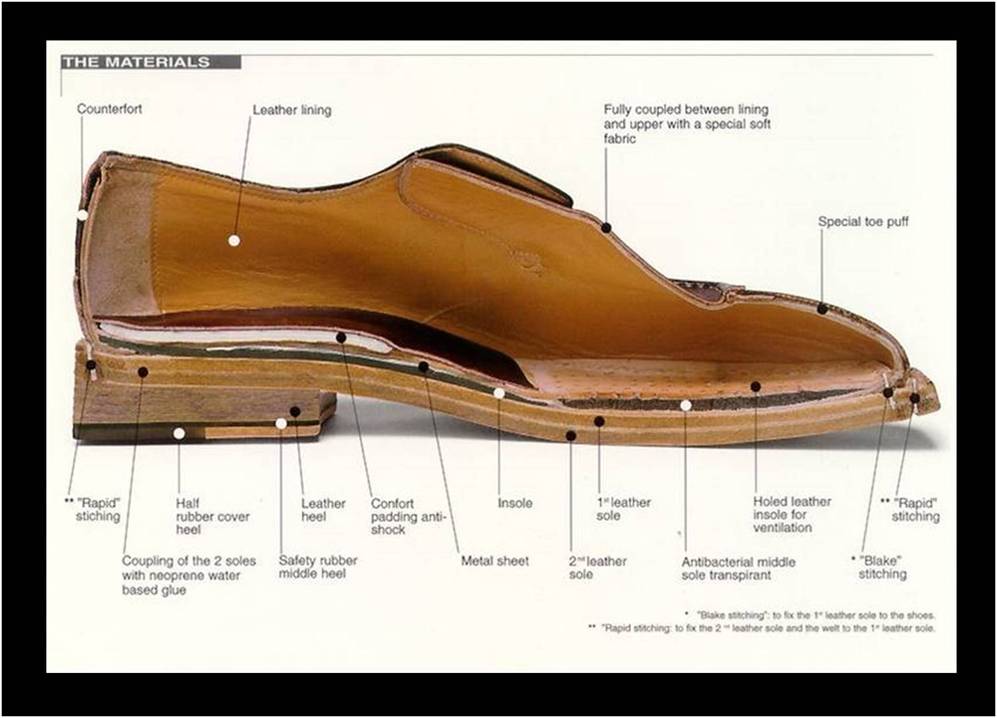 Stitching Techniques
Goodyear-welted
Welt or thin leather on the bottom of the sole sewn to the upper and the insole, or gum to the insole called a feather or a holdfast. After that, the welt strip sewn separately to the outside of the shoe. Don't worry, there are no stitching holes inside the shoe, so you will feel comfort. The design protect the wearer from cold, heat, and ground dampness.

Blake
The characteristics is the upper wrapped around on itself and sewn together to form a kind of tube. The upper, the insole, and the outsole are sewn together after the soft insole inserted into the shoe. You can see that the stitching is on the inside of the shoe.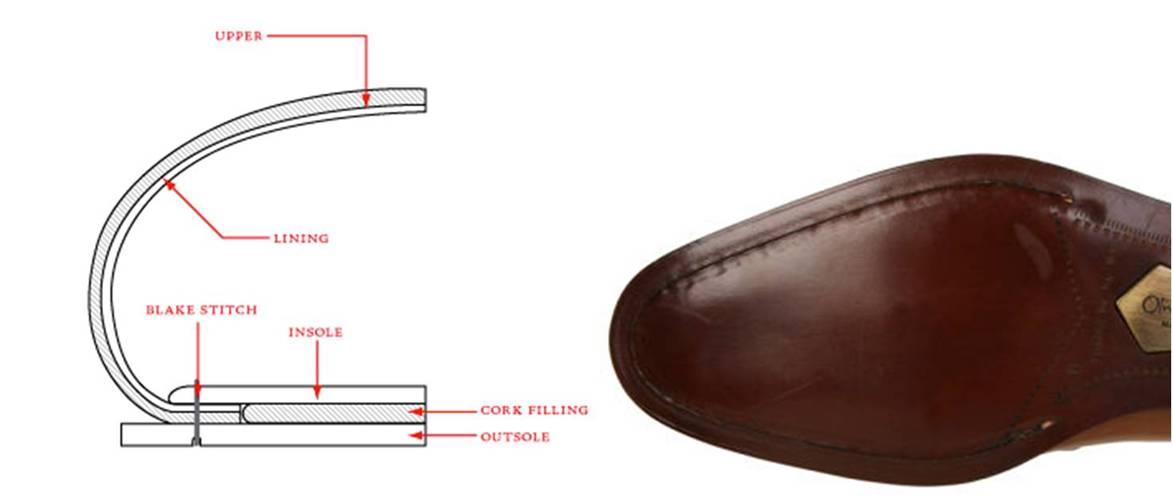 Sole Techniques
Mocassin – The oldest shoe construction is mocassin, which used single layer section and forms the insole, camp, and quarters. The piece is molded upwards from under the surface, then an apron is stitched to the gathered edges of the vamp. The sole is stitched to the shoe's base.
Stitchdown – Like we discussed before, instead of wrapping the leather upper underneath of your toes, the leather is turned outward.
Molded Technique – The sole formed around mould (where the lasted upper is placed) by injecting liquid synthetic soling material (PVC, urethane).
Strobel stitched – The upper is sewn directly to a sock by means of an overlooking machine.