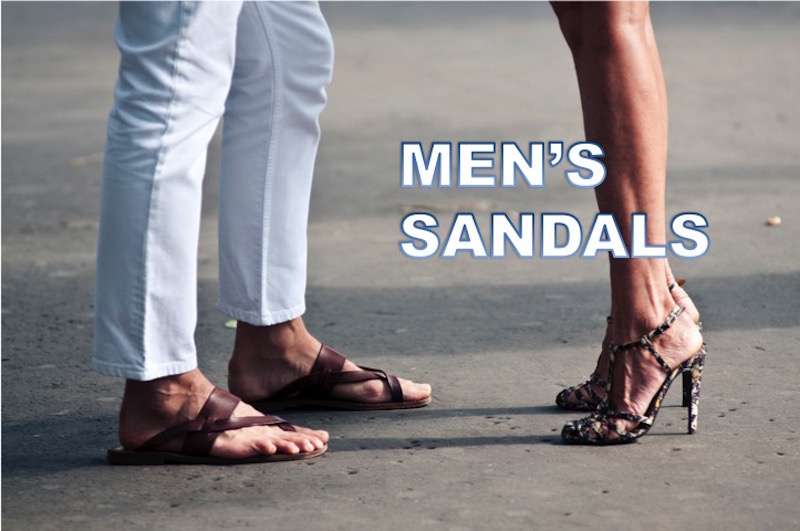 The Fashion For Men – It's time for vacation, which means casual style will take over. We will discuss about more relaxing style, men's sandals. Lets go guys!
History
– The word sandal comes from Latin "sanis" which means a thong attached to a board of leather.
– Greeks took care ot their feet by adapting their footwer for every activity, and "solea" or sandals is one of them. Sandals were a freedom expression in that time.
– Romans wore sandals with a lot of variance like "solea" inside and shoes outside. Slaves wore "carbatiana", citizens wore "calceus", and senators weore "calcei senatorii".
The Style of Sandals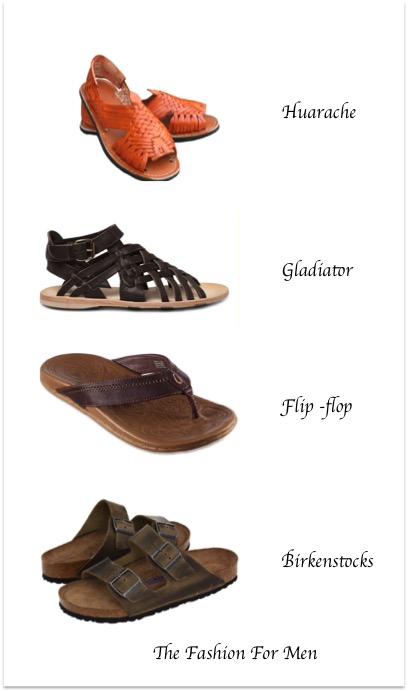 Those four sandals are the most popular in the world. Huarache from Mexico, Flip-flops from Japan, Gladiator which copied from Roman arenas, and Birkenstocks. After you see this style, you need to understand that sandals are very casual footwear.
There are unspoken rules in some business against wearing open toed shoes, because not appropriate for formal occasion. For example, you can't use business shirt with those stuff. Sandals represent an image of beach lifestyle with your sunglasses in the holiday, not a professional looks. It also wear during the spring and summer.
How To Care Sandals
Do you realise the biggest problem for your sandals?
Yeap, that is sweat! It will happen, especially if you wore without socks. Go to shoe repair shops and buy protective spray for leather. Well, you can learn from leather jacket guide article, it has the same leather principle.
Spray disinfecting product inside sandals is an easy way to kill odors, it will kill germs inside your sandals. After that, draw the smell up and out the leather by using brand deodorant spray. Let them dry overnight.