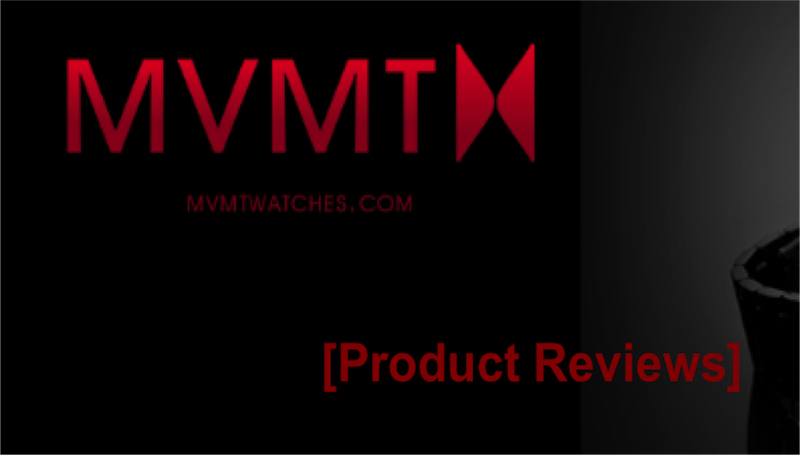 The Fashion For Men – MVMT (pronounced "movement") launch "The 40 – Black" with a full black color in their style. Before we talk about the products, I want to fill you about business concept. A quality brands doesn't represent by its price, because price is depends on how a company get money to fund their projects and the way they sell.
Open The Box, and Voila!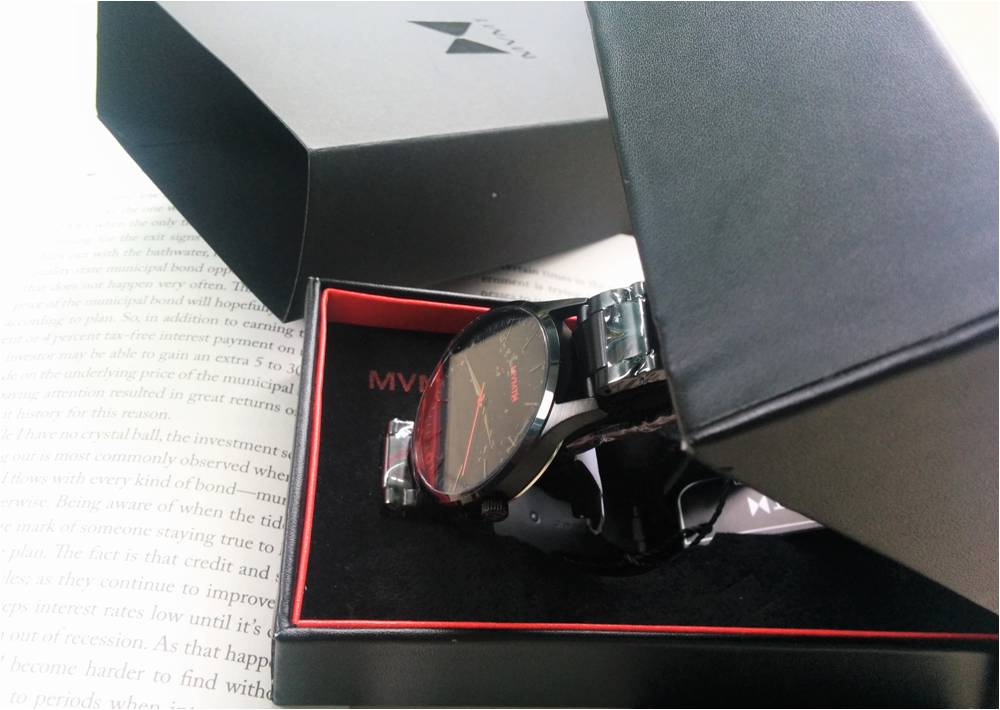 MVMT box is luxurious and safe enough to make a long journey around the globe, in my opinion, they have the same league with Fossil. MVMT did standard minimum product like guidelines and the shipment was on time. The 40 – Black series has two colors, red and black combination which reminds me about Deadpool costume. You can see that whole watches color is in black, except for second hand and logo which are red. I am sure that you have learned that red, black, and the combination of them will give bold fashion statement, haven't you?
The 40 – Black has two straps model, metal and leather, for now we talk about the metal straps. Unfortunately, the black straps in this series is not a shiny color model, and I think that it will be looked more luxurious when MVMT put shiny color. But don't worry, similar to some of the stylish Men's watches at Bevilles, if you feel bored with the straps, the straps are interchangeable, and can easily be changed back and forth between your favorite straps.
This product was back to basic, they has no number in the watches to show us that their ideas are bold and simple. The marker was still there to help a little bit, so that you who always read the number, will need time to adapt this style.
I am 5'8″ and have small wrist, so what I need is a light and simple watches. The 40 – Black is light, but does not feels like filmsy or rickety. With this weight, it is suitable with me and I think it suits with anyone who has small wrist. I won't recommend you to buy if your wrist is a big one.
Small Wrist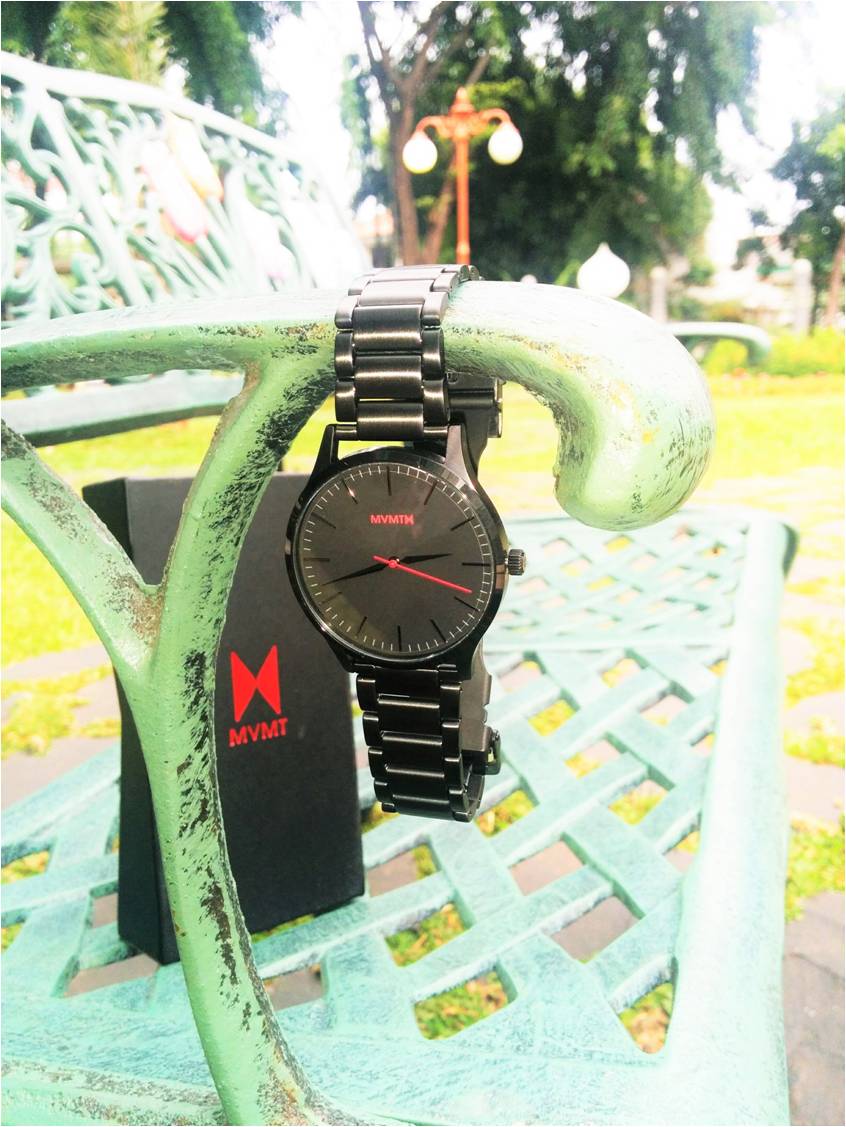 With those specific explanations, you can conclude that this watch is suitable for guy who has small-medium wrist. This MVMT product used bold color, therefore you can use it both for casual event or formal event. Doing sport like golf is fine with this watch, and the 40-black is suitable for your special dinner too.
MVMT gives two years warranty from the date of purchase, well I think its fair enough. The level of sealing is 3ATM, and you can see it in the back of the watch for the words "water resistant". It doesn't resist for bathing and swimming, of course its better to avoid excessive contact with water.
Books and Watches, The Key Of Successful Person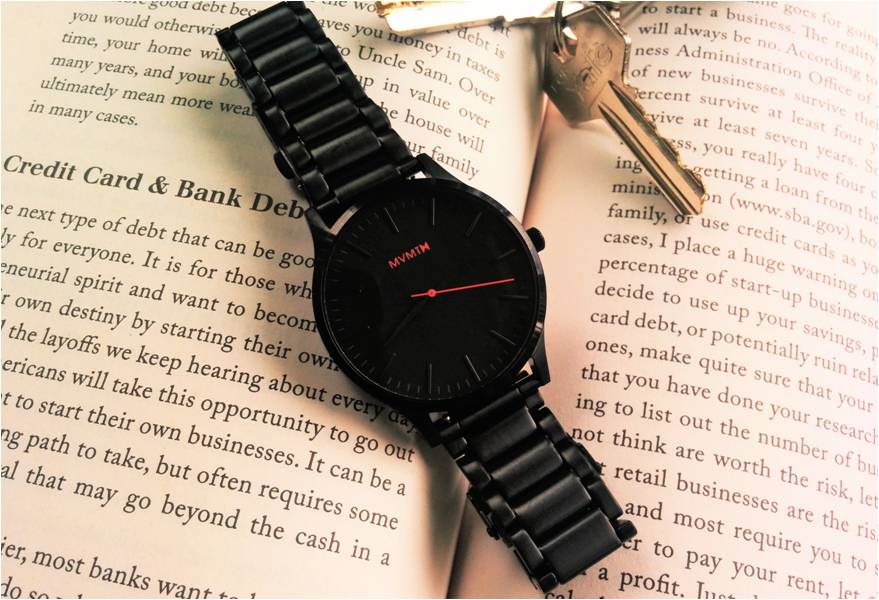 Talk about product means talk about dollar, and MVMT set the 40 – black's price for $125. Again, if you have small wrist, need a watches that represent bold fashion statement both formal and casual, then its worth for money to spend in the MVMT store.