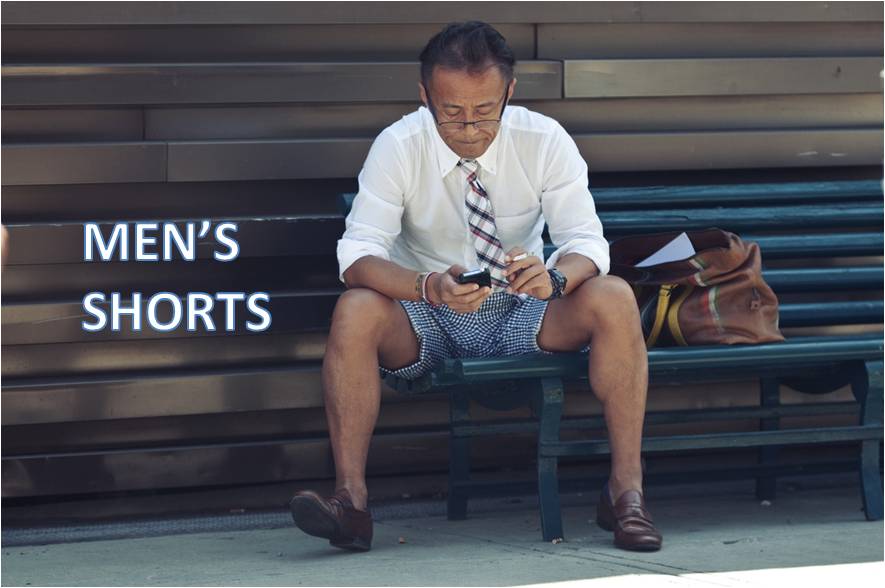 The Fashion For Men – Men's shorts is one of the most comfy and casual style. You can wear it in the beach or other vacations. I love to wearing this, especially in my holiday, but still, watch your overall outfit. How about you?
History
– Tight pants which was worn with hose named breeches popular in the late of 14th to 16th centuries.
– In 1863, knickerbockers were the fashion for boys and they combine with short collarless jacket. They wore knickerbockers for golf and sportswear.
– In 1920's, people begin to use the term "shorts" for short pants when boys began to wear a wider leg style. And it get popular for camping in 1930's
– Bunny Austin is the first tennis player that wore short style in public. It happened at U.S Men's Championships at Forest Hills in 1932.
– At the beginning of the 20th century, Bermuda shorts were created by British military forces, followed by cargo shorts for men which also quickly became popular.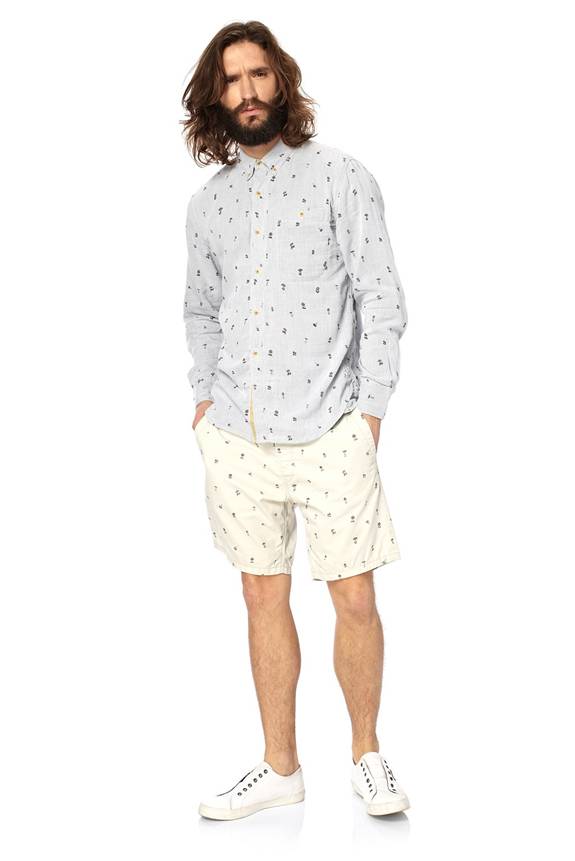 Men's Shorts Guidelines
1. The Parts
Front – Its your call to choose flat front or pleated
Pleats – it folds on fly side and when you sit, it automatically widen at the hips to give you more room. Another pleats function is to put more stuff in front pocket without disturbing the drape. Pleats are actually slimming if you wore the right size pants.
Waistband – Bermuda shorts have full construction while sport shorts have none
The Fly, Belt Loops, Pockets – Yeap, they are full of variation that people can choose depends on their lifestyle tastes.
2. Men's Shorts Has To Fit
Length – Ideally, shorts has to meet the knee. Never longer or shorter, its best that way. Some influencer said that tall guys has to wear longer boxer and shorter guys wear above the knee. But, I disagree with that. Because too high or too low make you look bad, and fit is about consistency.
Width – Well, for the shorts width, it depends on your leg size. Tapered design is for guys with thin leg, and wider style is for heavy legs.
Pattern – Solid or vertical patterns works best for shorter gentleman (i.e corduroy), while tall people can wear the plaids.
3. Men's Shorts Styles
Men's shorts has a lot of variations, depends on the length, use, how to fasten, the purpose, materials, and else. Gym shorts like athletic, basketball, running, workout, or tennis style. Bermuda, bike, boxer, camp or trail, cargo, cut-offs, drawstrings, trunks, and others.
4. How To Care
There are three options you can choose:
– dry clean
– professional launder
– you, yeah wash it yourself
That is why its important to read cleaning instruction label first, you can find it inside the shorts.