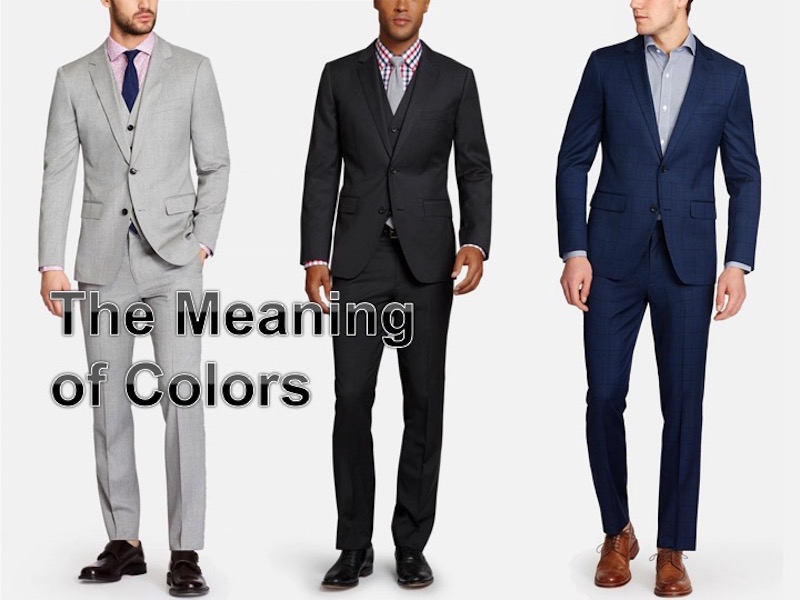 The Fashion For Men – Do you want to make a fashion statement or sending a message to others? Remember that color talks! We have learn the basic in fashion color wheel, haven't we?
Sometimes you can't say what you had in mind or different with others says about you. Colors not only raise our look, but also influence our mannerism. It's your call to consider the responses to color. Take an advantage of color both physiological and psychological.
Did you realise how many fast food restaurants use bright color like red, orange, and yellow. Color technique is to attract the customer and to make the meals look better. The inside of restaurant are also bright, pleasing enough for a time.
Ever think about what the tie color, or walls of your apartment room is really saying!! Color is important since it really effect how you look. TFFM will tell you a list of emotional responses. It tells you what your clothes are saying in crazy way.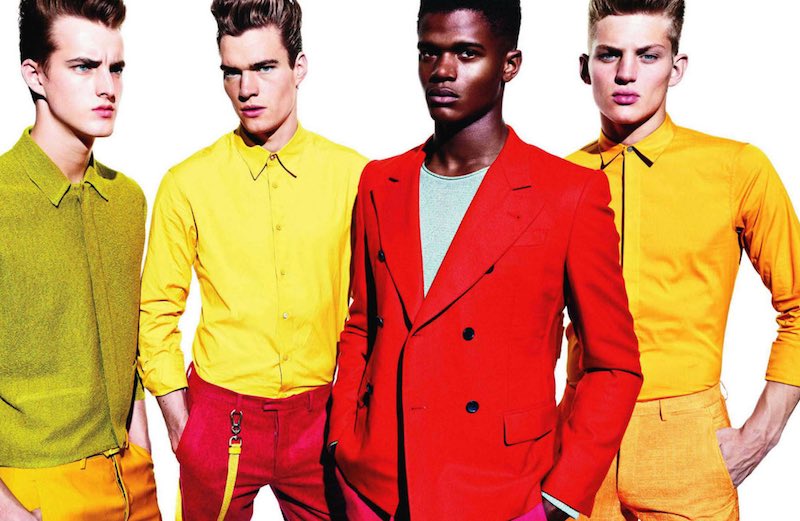 Red – Sexual energy, dominance, power, determination, passion, attention, health, persistence, excitement, strength
Bill Blass said," When in doubt wear red."
Pink – Calming, compassionate, upbeat, good health, friendly, faithful
Orange – Adventuresome, happy, courageous, successful, enthusiasm, informality, bold, friendliness, warmth.
"Orange is the happiest color" Frank Sinatra
Brown – Approachable, informal, reliable, relaxed, stability, and earthy
Yellow – Show optimistic value, confident, stimulating, enthusiastic, anxiety, alert, playful, cheerful, communicative, intelligent, expressive
"Yellow is capable of charming God." Vincent Van Gogh
Green – It is a relax color, show vitality, harmony, compassion, prosperity, prestige, growth, abundance, efficiency
Aqua – motivated, active, dynamic
Turquoise – Refresh style, youthful, cool, imaginative, innovative,
Blue – Knowledge, high regard, trust, serious, responsibility, social status, caring, good health, tranquil, happiness, calm, honest, loyalty, integrity, intuitive, trustworthy
Light Blue – Affectionate, peace, sincere,
Indigo – Power and integrity
Purple – Spiritual, respected, dignified, passionate, visionary, luxurious, regal, powerful
"I think it pisses God off if you walk by the color purple in a field somewhere and don't notice it." Alice Walker
Lavender – Wanna be a romantic person? Plus imaginative and full of fantasy
Magenta – Outrageous, innovative, imaginative
Gold – Of course pricey, illumination, wisdom, and prestige
Silver – Close to gold, show prestige and cold
Black – Most favorite, show elegance and full of authority. Give impression like dignity, sophistication, seductive, and mystery.
"I've been 40 years discovering that the queen of all colors is black."
Pierre-Auguste Renoir
Grey – Smart, class, sophisticated, confidence, efficiency
White – It means the status like black, virtue, fertility, clean, and prosperity