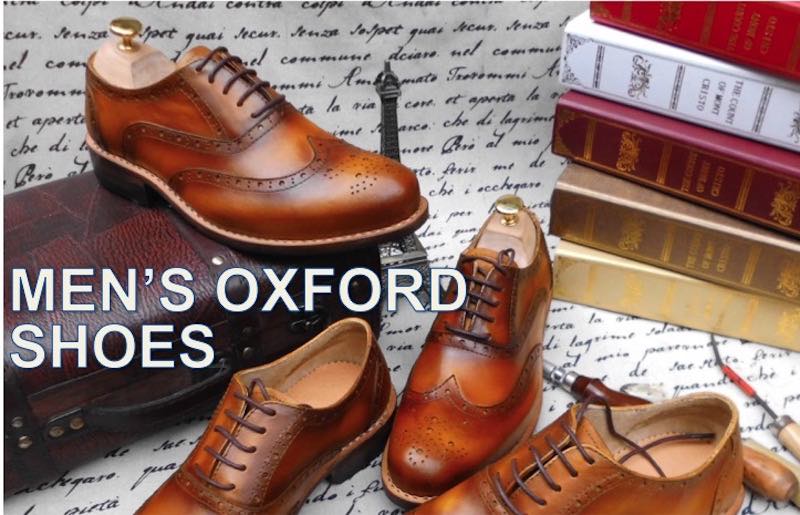 The Fashion For Men – When gentleman talk about classy meets classic, then men's oxford shoes has its place. In this session, TFFM will tell you a story about history, lace up systems, and the oxford shoes style. After you learn about the shoes, you can find the dress socks to complete your journey. Enjoy it!
History
– Saddle shoes character or people used to say saddle oxford means a separate "saddle" shaped piece of leather. And the place is at the instep.
– Classic saddle oxford made of white buckskin plus red or black saddle. How about the soles? Red rubber!
– For the first time, suede oxford was worn by Prince of Wales. This "reverse calf" (before term "suede") became a new style in shoes.
– Oxford shoes is a half boot and introduced in 1640, worn by the students of Oxford University. Then , it became a shoemaker's term in England to distinguish low cut shoes and boots.
Lace Up Systems
1. The Blucher
Did you know where this name comes from? It comes from Prussian commander at the battle of Waterloo in 1815, Gebhard Leberecht von Blucher. The shoes laces up center front through six pairs of eyelets, it was different pieces with tongue and vamp that cut with an open throat.
The Blucher has the same meanings with derby for men's shoes or gibson for women's shoes.
2. Balmoral or Bal
If you want to wear closed lacing oxford shoes, then balmorals is your choice. The shoes was named after the Queen Victoria's Scottish castle. Balmoral shoes was first worn in the 1850's in that place.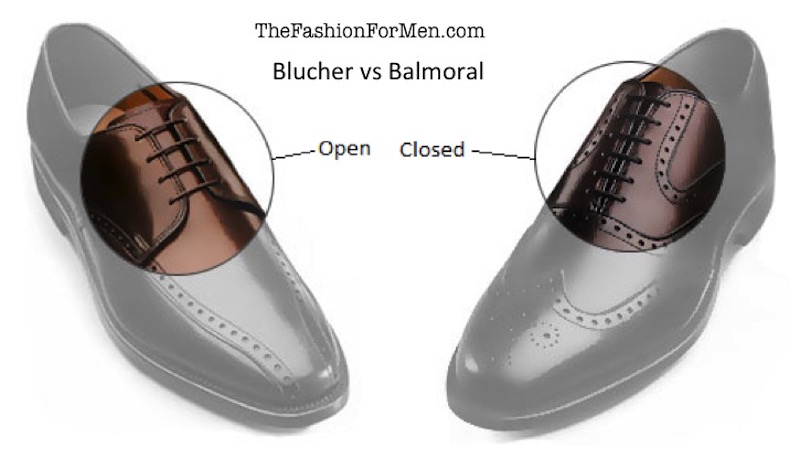 The Styles
1. Plain Toe
Most simple person wear this style, plain toe means no decoration at all in your shoes. Well, I prefer use this to attend formal events.
2. Brogue
Any dress shoes which has tiny holes in the leather that form a pattern, thats brogueing style Dude! Let me tell you a little stories about brogue. In the first time, holes in the leather was punched by Scots into the toe and around the sides to let bog water escape, because they walked through marshy filed.
Ever heard wingtip?
It is the best known brogue, and the name comes from perforated toe decoration that resembles the spread wings of a bird.
3. Gillie
Some people said 'ghillies", it is an Oxfords shoes without a tongue. Gillie worn with kilts, argyle socks and laced across the instep. This kind of shoe is very popular, especially for golf shoes and history recorded that English King Edward VII made a big contribution.
4. Two color shoes
White meets black or white meets brown are the most common style. The shoes can made by two colors of leather. And hey, you use the combination between leather and canvas too, thats your call. For non-business shoes, you can use spectator or Co-respondent shoes, and it worn only during the summer season. So, its better if you wear this without business style.
5. Kilties
This style is popular like gillie, which is used for golf shoe. But kilties has transformed to slip on shoes.
6. Spit-toe
Introduced by J.M Weston in the 1950, and has a unique characteristics. It is named for the vertical seam at the toe, which connects two separate pieces of leather. Spit-toe style was originally designed for hunting shoes.