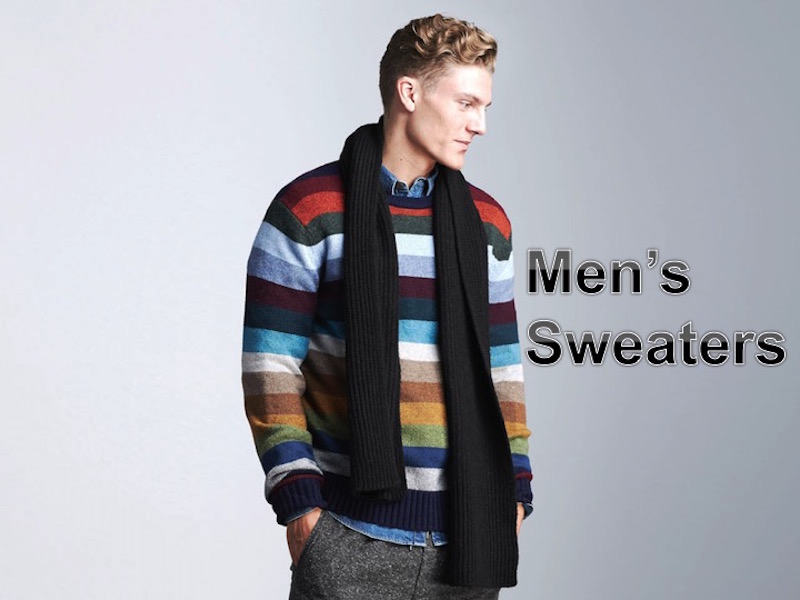 The Fashion For Men – How is the weather today? Is it cold enough outside your house? If you thought trendy sweaters were just for women, you'd be incorrect. Some professionals gentleman wear their sweaters to keep their body warm. But not only for that reason, sweaters add a touch of style to your ensemble.
The Sweater's History
– The new outfit was sold as a health item to encourage perspiration in the Victorian times.
– Did you know the first sweaters style? It was fisherman sweaters and turtleneck was the first styles during 15th century on the Channel Islands of Jersey and Guernsey.
– The ?rst knitting machine invented by Reverend William Lee from England in 1589. It was very helpful to produce colored garment and cheaper!
– Sportswear like football jerseys was the first product of that factory.
– People made innovations in fashion, like added zippers to traditionally styled sweaters
Sweaters Guidelines
1. Neck Design
Cardigan – Maybe it is the most popular style, some have a shawl collar, leather elbow patches and leather buttons. It can be a substitute for sports jacket in casual style.
Henley – Without collar in the ring neck which is splitted in front to give two or three vertical buttons.
Polo collars – You know what I means with neck collar!
Turtleneck – This style was popularized by Noel Coward in his 1924 movie "The Vortex"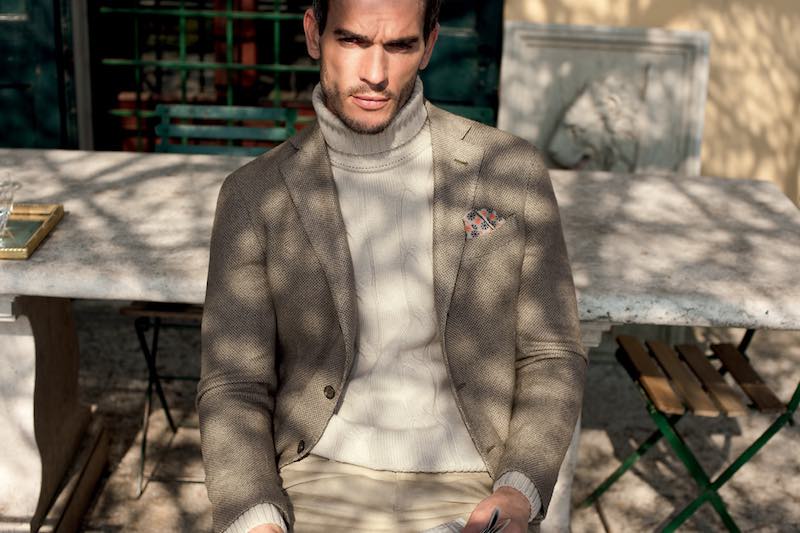 2. The Pattern
Aran – Every sweaters have meaningful patterns, like wishes for plentiful catches. Many families had a tradition of a special stitch like family crest.
Argyle – Diamond pattern which first sold by Brook Brothers in 1949.
Cable knit – Vertical cable pattern and popular for ski sweaters in the 1950's
Cowichan – The most common color is white and trimmed with any color at v-neck.
Jacquard – Many colors which elaborate in awesome design.
And still lot of them like dolman, fair isle, fatigue, fisherman, icelandic, jerseys, letter, shaker knit, shetland, ski, and scandia.
3. Fit
I always said, "fit is a must!". Never buy sweaters which too tight, they need to fit full. For the sleeves, there are two types which are raglan and set-in. For raglan, the sleeves are attached with the collar, not the shoulder points. If you want normal sleeves, then set-in is the choice.
4. How to care sweaters?
The safest way to preserve a sweater's shape is dry cleaning. Maybe it is one of the best solutions to get rid of stubborn stains. If your sweaters have stains, it would also be advisable to give them to a reputed laundry service for stain removal. Another way is by hand washing, but read the label first and use cold water. When you want to wash with the machine, some fabric can't be washed so make certain you read that label too.
5. Other SIMPLE tips
– Watch the knit, you will look dressier if the knit looks more closely.
– The seam in arm hole should be thick and secure
– What is the function of elastic bands at bottom and wrist? Well, it holds the sweater's shape.