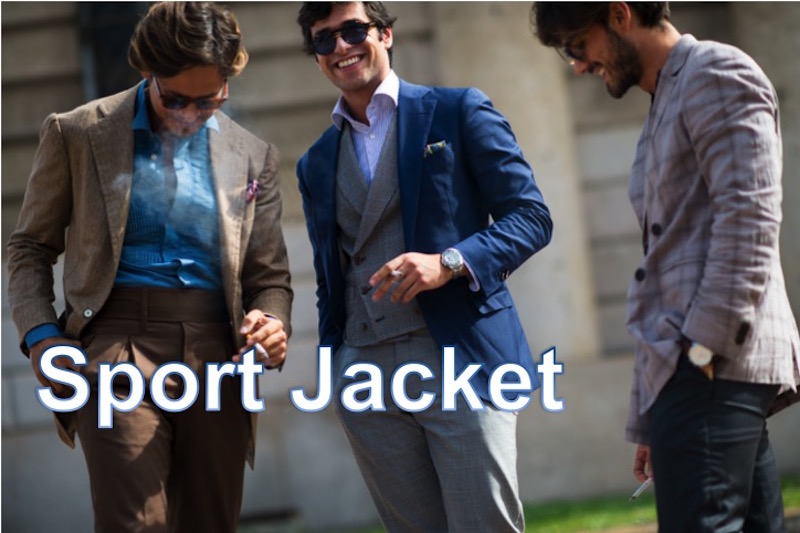 The Fashion For Men – After discussed about color and serious stuff like oxford shoes, now we talk about sport jacket. You can go casual show or business matter, your call. Enjoy it!
History
Frock Coat was the most accepted style in 18th century. But in 1910, it was out and replaced by lounge suit.
The Birth of Blazer – Ever heard H.M.S Blazer? Thats a frigate! The story told that in 1837, there was an inspection by England's young queen, Victoria. The Commander decreed that the crew will get new uniforms, short jacket with Royal Navy buttons. And yeah, Victoria was impressed!
Norfolk design considered as the first sport jacket and the pioneer of the idea of non matching style between jacket and trousers.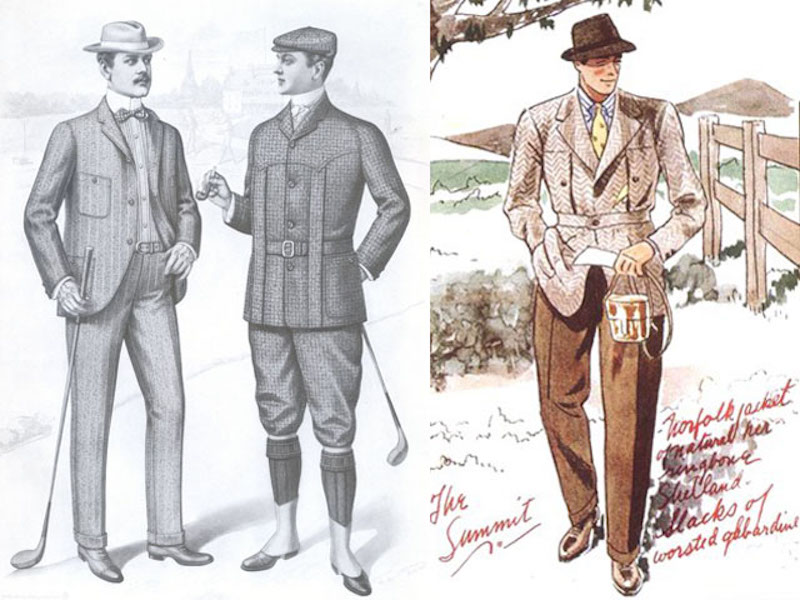 The Style
1. Bespoke, off the rack, or made to measure?
The first thing you should understand is you need to choose how the blazer was made. Let's get straight
– Bespoke : custom made or hand made to a person's specs and measurements. Expensive and Awesome!
– Made to measure : middle ways, you can choose from many available styles and fabrics. Some personal measurements are taken and it finished after couple weeks.
– Off the rack : ready made garment, the size difference depends on chest measurement.
2. Single Breasted or Double Breasted?
What is your fashion goal? Business, social events, or else? Single breasted jackets with two buttons is suitable for business purpose, more than three or even one button are for social events.
Double breasted style is more dressy then single style, usually have four to six buttons. They identified like 4/2, 4/1, or 6/2. It means the first number is the total number at front and the second is the functioning buttonholes. Remember not to combine casual dress with double breasted jacket!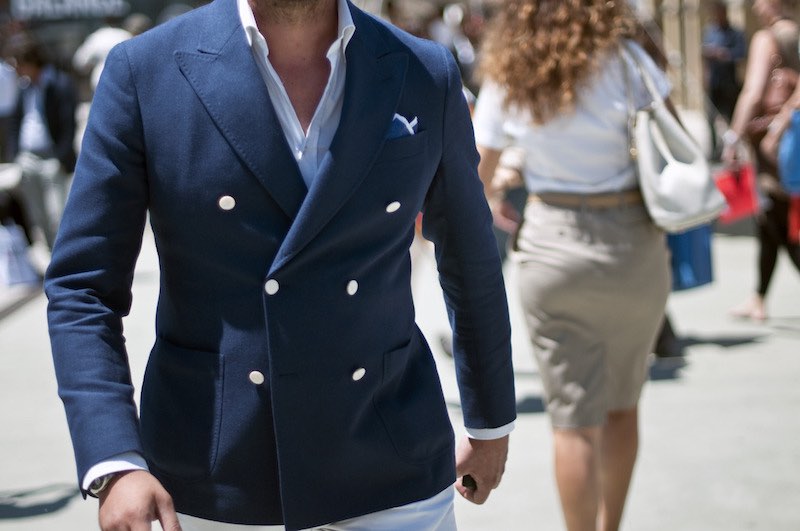 3. Buttonholes Types
Did you know three basic of buttonholes? The shape is determined by how it is sewn
– bar tacked buttonhole: The easiest one to make, used on shirts and casual clothes.
– rounded end: Used horizontally, used on most suits and sport jackets.
– teardrop buttonhole: The people cut the hole by hand, the shape resembles a teardrop. The style was common in Naples and in some parts of Italy.
4. Pocket types
Don't get me wrong, there are some types of pocket according to pleats or style. Some of them are bellows, besom, combination, chest, flap, hacking, patch, and ticket (small flap pocket)
5. Patterns
Barleycorn, bird's eye, nail head, chalk stripe, crow's feet, herringbone, argyle, black watch, buffalo plaid, district check, gingham, glen plaid, gun club, hounds tooth, and still lots of them. TFFM won't tell all of them but you need to understand the point. Match your blazer pattern and the pants!
6. Fit
Chest measurement determine the size of sport jacket. Ideally, 42 inch chest can wear sport jacket in 42 size. Shoulder is a difficult area to modify, so make sure it fits perfectly. The line in the shoulder should be even, and your shoulder bulge out.
How about the collar and the back? Of course they should lie perfectly flat. If you see the wrinkles below the collar, then it needs to be lowered, vice versa.