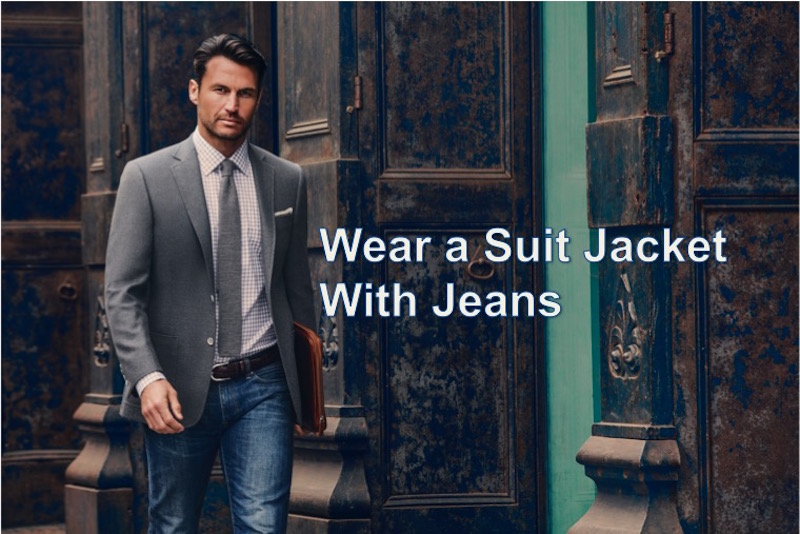 The Fashion For Men – A suit jacket is a uniform? Well it means the jacket comes with a pair of matching pants. It has long been a fashion faux pas to pair a suit jacket with a pair of jeans – something that is continued to be frowned upon in the fashion industry and those who have a more conservative take on dressing.
But tides are changing and what once were fashion rules are no longer considered commandments in how we dress. And this is why the suit jacket and jeans ensemble has become the go-to look for many men who want to look sharp but who also want to show their ruggedly edgy side. A mens leather briefcase would be a great addition if they wanted to make it a bit more formal.
But here comes the most important question:
How do you exactly wear a suit jacket with jeans?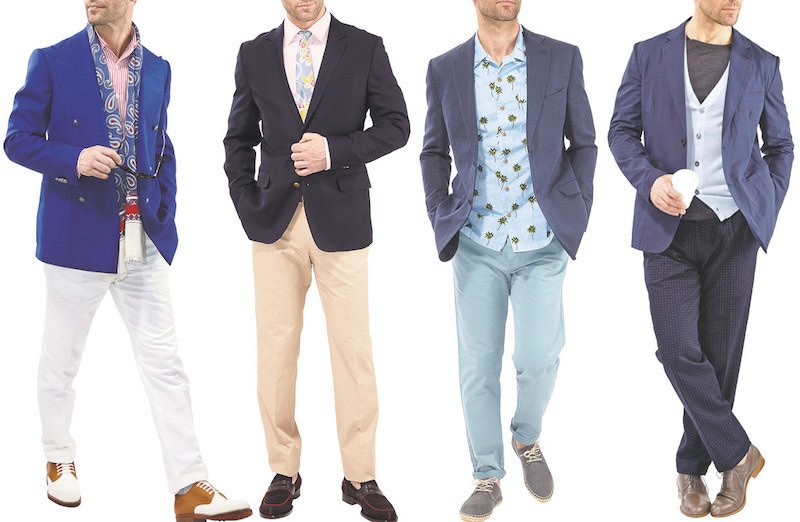 Who Should Wear This Ensemble?
First, let's understand why you should wear the ensemble in the first place. Pairing a suit jacket with a pair of jeans will never be a formal look – let's just accept that. If you're invited to a wedding with the dress code being "Formal," this look should never be an option.
However, if the invite says "Business Casual" or even "Casual," then this is the best time for you to experiment with something formal and something casual. In other words, the suit jacket and jeans look is the best option you have.
Figuring out if the occasion calls for it is your first step. If you're never tried the look before, then it's high tide that you do.
How to Wear a Suit Jacket with Jeans?
There are basically 3 factors to consider: The occasion, which we've already tackled; the style of the suit jacket; and the style of your jeans.
1. The Style of The Suit Jacket
Sports coats or blazers have always been the norm when it comes to dressing up with jeans but the suit jacket has always been questionable. So what's the difference between these three jackets?
Suit jackets are made in a solid color and in a fabric that creates structure. They look stiffer and have a more customized fit.
Sports jackets are mostly made in a lighter fabric such as linen or flannel and come in patterned fabrics such as checks or plaid. Their fit is also looser compared to a suit jacket since there are less cuts and panels.
A blazer is usually made of fabric in a solid color with metal buttons in a contrasting color. Blazers are also made of a rougher material such as tweed or linen.
To choose your suit jacket, you should take a look at the details. Choose a jacket that's less stuffy, in other words, choose one with less padding and less details.
A good choice to pair with jeans is a single breasted, 2 or 3 button, 3-pocket jacket (two on the hips and one on the breast.)
For color, the darker the more formal. You wear a suit jacket with jeans to make your look more formal, so it's always ideal that your jacket comes in a neutral, dark color such as navy blue, medium grey, or light grey. The lighter the color, the more casual your jacket will look.
2. The Style of Your Jeans
Because you want to blend the feeling of comfort while also looking formal, never wear ripped jeans. A pair of dark-colored jeans with no signs of distress is your perfect choice.
Wear a pair that matches the fit of your jacket. A cut that slightly tapers at the bottom and ends right below the ankle is best. Your jeans must never touch the floor.
So there you have it, simple ways to wear the suit jacket and jeans ensemble to create that formal yet laid-back look to a night out or a business casual event.
Though there are certain unwritten rules to the etiquette of dressing up, bending the rules a little bit will take your look from boring old chap to a youthful energized look by styling your suit jacket and jeans ensemble the right way.