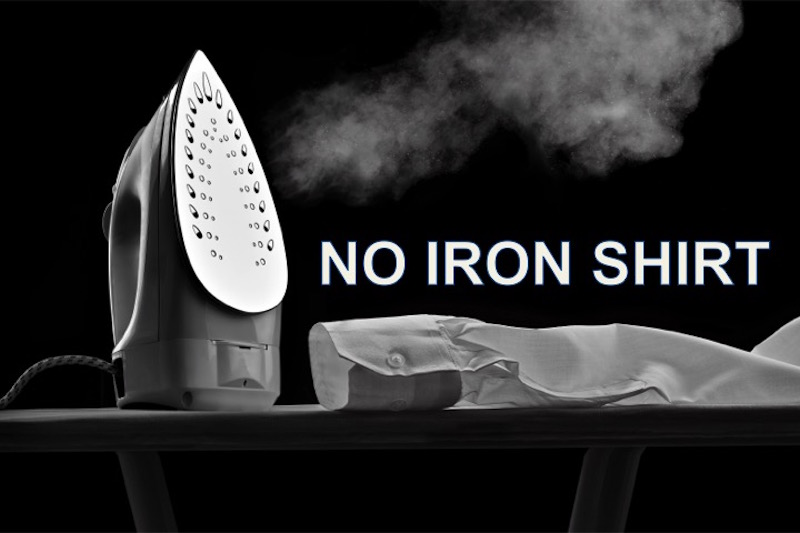 The Fashion For Men – Wear it, wash it, and wear it again – the no-iron dress shirt has become heaven-sent for men who simply do not have the time to iron or visit the neighborhood dry cleaners. They're the epitome of convenience, and you see them everywhere, undeniably replacing traditional pure cotton dress shirts that wrinkled with every move.
They save you time, save you money, and perfect for looking sharp during your travels. Amidst all of these benefits, however, it begs you to ask the question, "Why are no-iron dress shirts getting such a bad rep?"
Let's make a comparison between the traditional cotton poplin dress shirt and the notorious no-iron or easy-iron dress shirts that's overtaking men's clothing stores throughout the world.
Traditional Cotton Dress Shirts Versus No-Iron Dress Shirts
Cotton dress shirts are made of the natural fiber considered to be the most prevalent in the entire world. Cotton is soft to the touch, breathable, and absorbs moisture. Cotton dress shirts are comfortable to wear, have good fit, but easily wrinkle. It needs a great deal of ironing to make them look crisp and sharp – which is what you'd want when you wear it.
No-iron dress shirts, on the other hand, are made of cotton that have been treated with a chemical that forces the fibers to bond together. This chemical is formaldehyde in the form of resin, which was first used in the 20's as a finishing product for plastic and wood.
Makers of men's clothing began using formaldehyde resin on dress shirts in the 50's, when the famous men's clothing company, Brooks Brothers, used it for the first time in 1953.
These chemically-blended dress shirts are stiff, crisp, and best of all, do not wrinkle. They're smooth and crease-free right out of the dryer, and they're beloved by men who simply do not want to iron.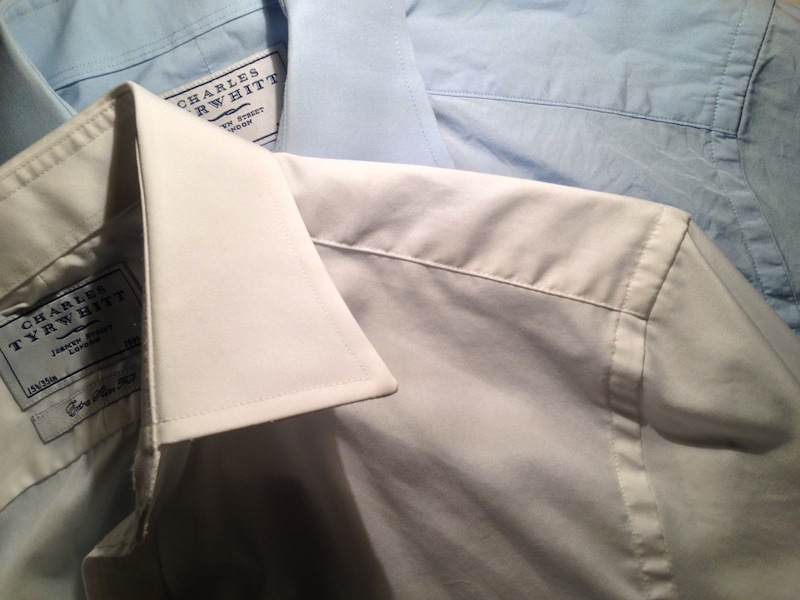 So What Dress Shirt Problems Are People Talking About?
There are basically 2 major dress shirt problems with no-iron shirts: they can cause some health issues, and they're uncomfortable.
1. Health Issues
We need to put an emphasis on the word "can." Formaldehyde resin can cause some health issues but no scientific data is available to prove this. However, it is still important to note that the National Toxicology Program does list formaldehyde as a carcinogen.
Manufactures of no-iron dress shirts have stated that the amount of formaldehyde on their fabrics is not great enough to cause health issues other than mild allergic reactions. Dermatologists, however, have reported dermatitis and other skin disease problems brought about by their patients as a direct result of formaldehyde resin exposure.
2. Uncomfortable
Right off the bat, as soon as you touch or even see a no-iron shirt, you know it won't be comfortable. The fabric is stiff with a plastic quality to it, and everything looks sharp. As soon as you wear the shirt, you'll notice that it doesn't hug and snug your torso – it creates lines on its own.
No-iron dress shirts also do not absorb moisture as they have a wicking ability – pulling sweat away from your body the way waterproof material does. There is no breathability since the fibers of the cotton have bonded – there is no longer any space between the weaves of the fibers.
If you live in a hot and humid environment, then these shirts will be your worst nightmare if you decide to wear them.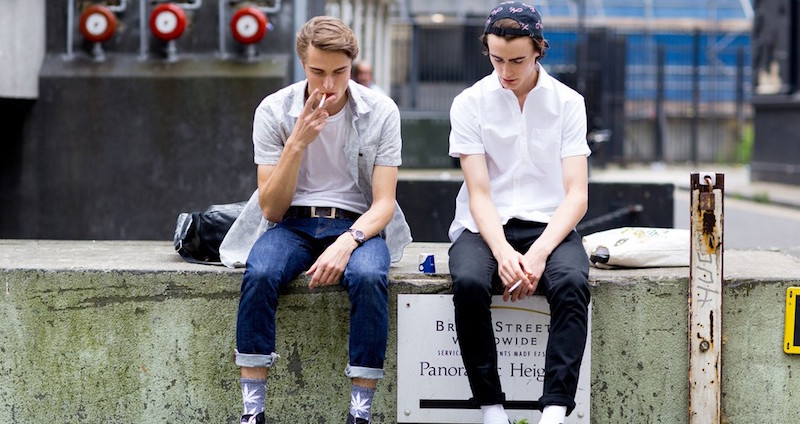 Bonus Tip: When your no-iron dress shirt shows some creases due to packing and you need to look crisp while on a business travel, a little spritz of water or hanging it in a steamy bathroom will easily fix the problem. While no-iron shirts are made to be wrinkle-free, they still do create a few lines when packed in a suitcase.
There are always pros and cons to every type of fabric or dress shirt. Dress shirt problems can be avoided if you know what you want in terms of what to wear. But if you want comfort, proper fit, and less risk on your health, then a traditional, cotton poplin dress shirt is always the better choice.