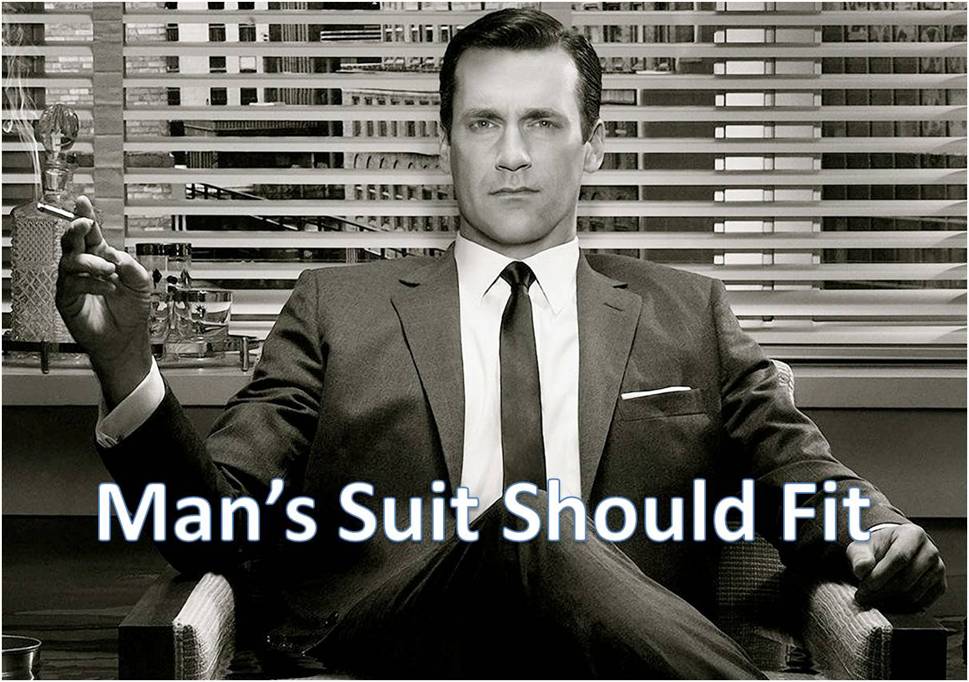 The Fashion For Men – When it comes to style, fit is paramount. No matter how old your suit may be, if it fits just right, then you've got a timeless piece that will go a long way.
Wearing a perfectly fitted suit will not only make you look good, but it will literally make you feel more confident, so much taller, and you'll definitely look like you mean business. This is why you should never skimp on a suit and get it made professionally by someone like Jeffrey Scott – Custom Suits. If your suit isn't the way you want it, you're not going to feel 100% and will be off your game.
How a Man's Suit Should Fit?
So how do you find the best suit that fits you? The answer may not be as simple as telling you where and who to go to. It takes some research on how a man's suit should fit, where to go, and of course, your very own preference. If you are struggling on finding the right suit or even a shirt that goes with the suit you already own, don't panic. There is something out there for everyone. Personally, I recommend these custom shirts san francisco to create tailored outfits. This will make the process of looking for a suit or shirt a lot easier.
Off the Rack or Bespoke?
You can buy your suit off the rack, such as from a department store, chain store, or a specialty boutique. The suits are mostly mass manufactured and follow standardized sizes. They're a more affordable option but fit may not be as good as a bespoke piece. This does not mean, however, that you won't find a great fitting suit that fits you right. Some standard sizes may just be right for you, but it really depends if you have the patience and the luck to look for one.
Bespoke suits are custom-made just for you. It's a more expensive and time-consuming option but the end result will surely have you looking at yourself in a whole new light. Bespoke pieces require multiple fittings, which is how tailors ensure that every inch of your suit fits you perfectly in all places.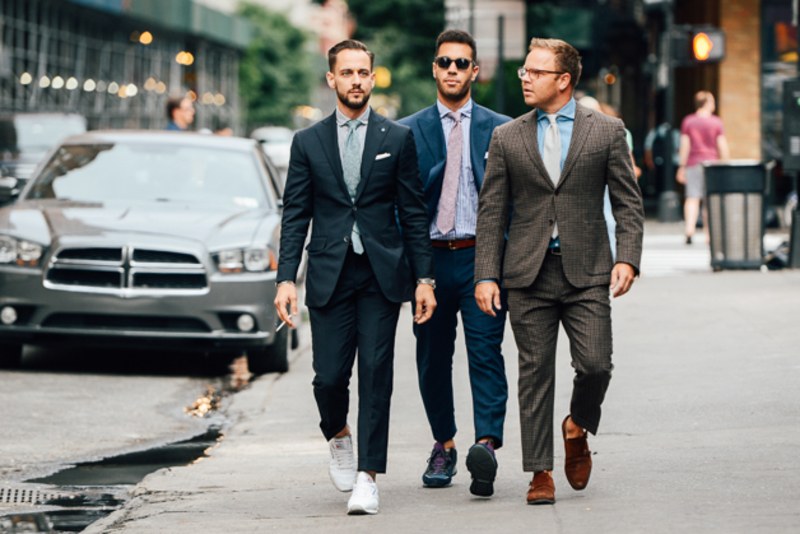 How a Man's Suit Should Fit: Standards to Live By
There are 5 points on a man's suit that need to be considered when you're looking for something that fits you like a glove. Let's take a look at the standards of the best fitting suit for any body type:
1. Shoulders – The jacket's shoulder seam should fall right at the edge of your natural shoulder. Anything that goes over your shoulder or short of, is a major indicator the suit doesn't fit you well. While certain suit details can be altered, the shoulder is the most difficult or even impossible to modify. Make sure the shoulder seam falls just right.
2. Sleeves – The sleeve hem should fall right on your wrist bone, and enough to expose about 1/4″ to 1/2″ of shirt cuff.
3. Jacket Hem – The jacket's hem should fall on the base of your pants' front pockets and cover your rear from the back.
4. Jacket Fit – When you are able to insert two horizontal fingers into a buttoned 2-button jacket, as well as two vertical fingers into the waist of the trousers, then you know you've got the best fit for your body.
5. Trousers – The pants serve as the foundation of your suit. Wear the wrong one and your entire outfit falls apart. But wear the right one, and you'll look taller and more put together.
I meet a good image example from Business Insider for you all..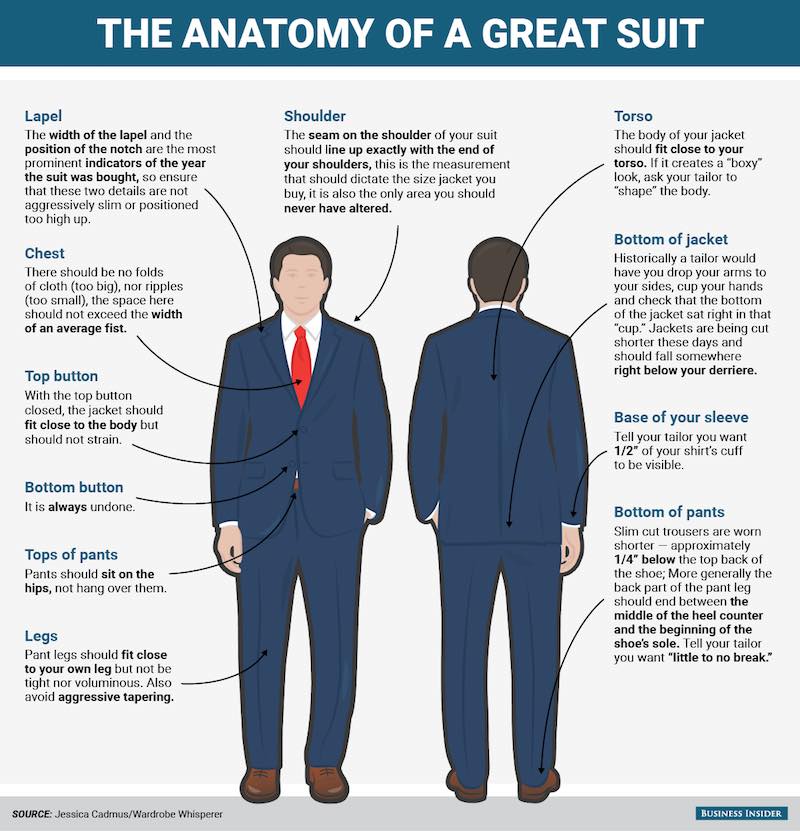 First and foremost, your trousers must stand on their own on your waist without the help of a belt, but also loose enough so you can tuck in a shirt without it bunching.
When it comes to the hem, the break is the most important feature that tells you right away if the pants' length is right for you or not. The break is created when the length of the pants is longer than your physical leg. A crease is created right above the area where your pants' hem meets the top of your shoes.
One horizontal break or no break at all is the most ideal. Your pants' cuff should rest on the top of your shoe, while the back cuff can be a little longer, as long as it rests above the heel of your shoe.
When it comes to the fit on the rear, the pants should snug on your butt but you should not be able to see the contours.
The Conclusion
So how do you wear the all-important accessory of the watch with your suit? When it comes to size, big watches are a no-no. Something in the diameter of 40mm is the most ideal, or something smaller. In terms of color, when wearing a black suit, your watch should also be black, with a white dial and a black leather strap.
In terms of placement, your watch should peak out from underneath the cuff of your shirt and it should never be worn on top. If your sleeve length covers your watch, it may be a good idea to have the sleeve trimmed by a tailor.
So there you have it, the 5 major standards of how a man's suit should fit. Whether you're buying one off the rack, a made to measure piece, or a custom bespoke number made just for you, always take a look at these 5 major points to find that one perfect suit that fits you just right.