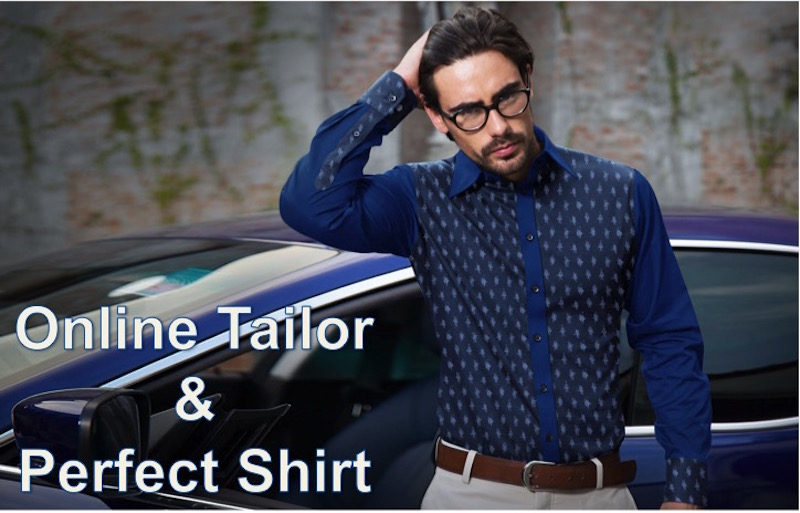 The Fashion For Men – First impressions do last, especially when you're wearing a perfectly fitted shirt cut just the right way. Applying for a new job? Or going on a first date? The perfect shirt highlights your torso's best features and hides any imperfections. The result? You'll look polished, sharp, and crisp.
But alas, finding that piece of clothing that fits like a glove can be likened to finding a needle in a haystack. The only option? Finding a good tailor.
A local tailor can take your measurements and make you an immaculate shirt that fits you and you only. It requires multiple fittings, plenty of your time, and of course, a good dose of cash. But not everyone has the time or the resources to actually have that much coveted bespoke experience of going to a tailor. So what are you to do? Are you to bend at the mercy of generic-sized shirts offered at department stores? Will your perfect shirt always be an elusive goal? The answer is a resounding no.
The solution? An online tailor.

What is an Online Tailor?
Before the advent of the internet, local tailors and stores were the only options to buying clothes. Long-distance tailors did exist as well, where you can go to a shop in another town or city, have the tailor take your measurements, and your shirt will be shipped to you.
Online tailors work the same – you send in your measurements online, and the company will have your perfect shirt delivered in 3 to 6 weeks. What makes it different from long-distance tailors is you can design your very own shirt from the comforts of your own home or office. With just a few clicks or touches on the screen, your custom-made shirt will be produced with every single detail dictated by you alone.
Hundreds of companies are offering this service on the world wide web today. Some companies offer custom-tailored shirts as one of their services, while some companies focus on the service alone.
How Does it Work?
While the process varies depending on the company, the way it works typically follow this process:
Step 1: You Create Your Design
Fabric choices can range from 8 colors to 350 different colors, prints, and type. Fabric details such as fiber content and thread count may also be included. You can also choose the style of the shirt, from short sleeves to printed, with pockets or sans pockets, the style of placket, the buttons, the cuffs, and even down to the color of the thread used to sew the shirt.
Basically, you get to create your very own shirt according to the options offered by the company.
An example of online tailor, they provide a good design scheme to make a perfect shirt.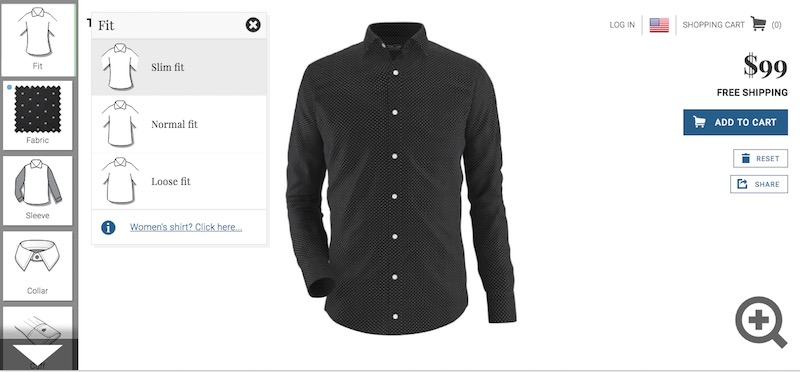 Step 2: Take Your Measurements
Long gone are the days when a measuring tape is the only thing you need to take your size. Some companies have easy to follow instructions on how to take your size using an actual tape, while others have software, apps, and algorithms that make it easier for customers to send in their sizes. They will also keep your measurements so when you decide to order again, they have your personal record on hand.
Some companies can even send you their body scanner if you live within the same or neighboring city.
Step 3: Pay and Wait
As soon as you confirm your measurements and pay for your shirt, the company will start to create your order and have it delivered to your doorstep between 3 to 6 weeks.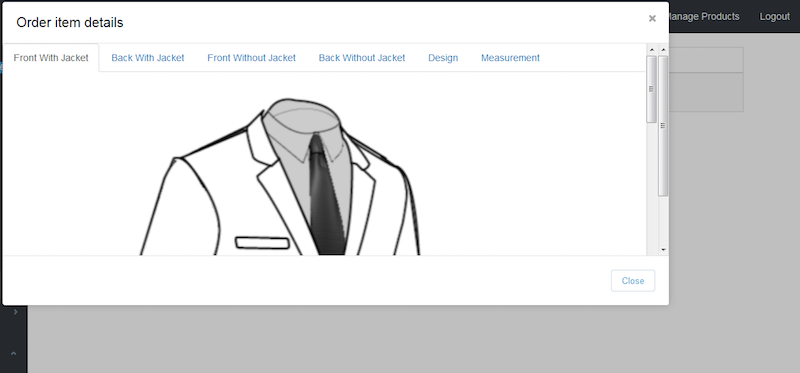 Tips to Designing Your Perfect Shirt Online
So how do you begin? Here are some tips to get you started:
1. Look for Referrals and Good Reviews
Don't order your shirt from the first website that pops up on a search engine. Do your research and read reviews, and ask around.
2. Choose a Local Brand
Language barrier can be a problem if you choose to have your shirt done by a foreign company. International shipping fees can also add more cost to the product.
3. Start with One Shirt
Don't fall for package deals – as yet. Make sure you like the result before you have multiple shirts done. Once your order arrives, decide whether or not you actually like the product. If you do, then those package deals that offer you a discount on bulk orders sounds like a great idea.
Online tailors can offer their products at a much less expensive price range than local tailors since they veer away from brick and mortar stores that add costs to their operations. They also usually have fabric suppliers that offer wholesale prices, allowing them to offer custom-made shirts that are a fraction of a bespoke piece.
Online tailors are perfect for creating the best-looking and best-fitting shirt for you. And the best part, you get to create your very own design that matches your style, personality, and body, all at an affordable price that won't break the bank.