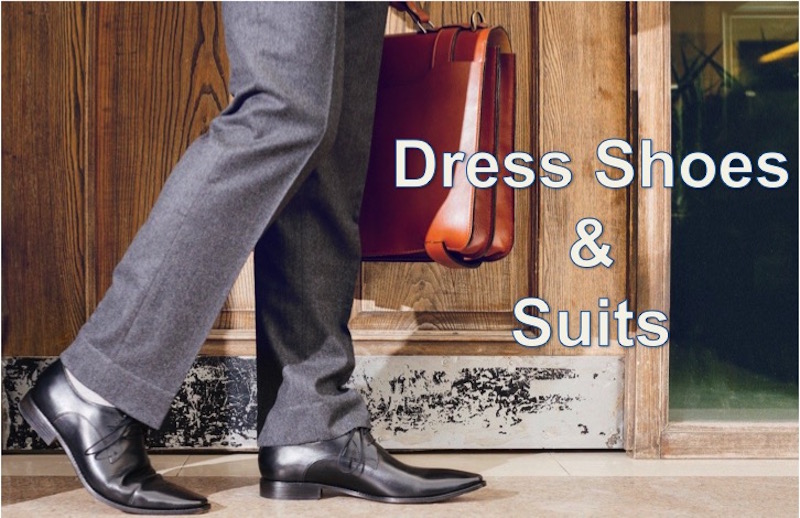 The Fashion For Men – Dress shoes are a must in every gentleman's closet. They're formal and are definitely called for in many formal events. Most men simply stick with the tried-and-tested minimal black dress shoe that's safe and basic. While black dress shoes are indeed a major staple in many men's wardrobes, there are many ways that you can kick it up a notch in the styling department when it comes to matching dress shoes with suits.
Don't know if you can pull it off? Or don't know where to start? Then this guide will definitely get you started.
What Dress Shoe Colors Match Perfectly with Suits?
First of all, suits are formal. You wear them to the office, to a business meeting, a corporate event, or to a wedding. So it's only common sense that you wear equally formal footwear as well.
The most common formal suit colors are black, navy blue, light grey. dark grey, and brown. Choosing the right color of dress shoes makes the difference between a look that's sharp and put together versus a look that screams trying too hard.
1. Black Suits – The dress shoe color that matches black suits are black, plain and simple. Black is actually the least versatile of all suit colors since any color of shoe you wear that's not black will stick out like a sore thumb.
2. Navy Blue Suits – Blue is the most versatile of all suit colors. You can basically wear black, brown, or burgundy colored dress shoes with this color.
3. Light Grey – Black, light brown, and burgundy dress shoes work best with this suit color. It's darker counterpart, which is dark grey, isn't as versatile. On the verge of being black, dark grey suits work best with black or burgundy dress shoes.
4. Brown – Light brown or white dress shoes work best with brown suits.
Although these are basic standards of dress shoe colors, there are always exceptions to the rules and the decision always boils down to you. If you work in the corporate world, such as banking, colored shoes with suits may not be as appropriate. If you work in the creative field, however, then styling options are more versatile for you.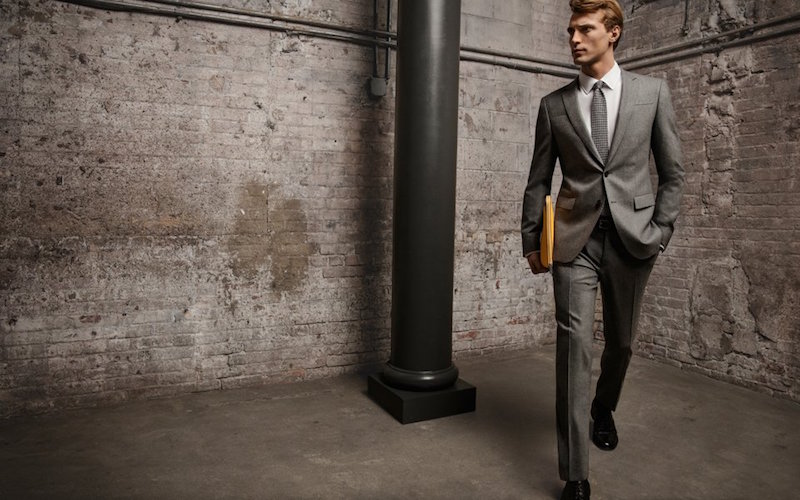 The Advantages of Wearing Dress Shoes with Suits
You can wear suits with sneakers or dress shoes with jeans, but how do you know if they're appropriate? Again, the decision is always in your hands. However, there are some benefits of wearing dress shoes with suits over other styling options.
If your job or the occasion calls for formal wear, always, always match your suit with a pair of shiny and polished dress shoes. Nothing screams more formal than wearing dress shoes with a suit.
Sneakers with suits may be a cool idea, but it takes the formality down to an entirely different level. Wearing dress shoes with jeans may be a welcome option, but again, your look will always be considered casual.
How to Look Sharp with Suits and Dress Shoes
Here are some tips to making the most of this gentleman's ensemble:
1. Always Polish Your Shoes
You may be wearing the most expensive pair of dress shoes in the room, but if you don't clean and polish them, then all that money just goes down the drain. Nothing screams laziness than an unkempt and dirty pair of shoes.
2. Keep Accessories to a Minimum When Wearing Colored Dress Shoes
Your shoes already add a pop of color to your suit, so everything else must be minimal and subtle. Don't wear a green tie when you're already wearing burgundy shoes with your navy suit. You get the picture, right?
3. Don't Go Overboard with Black
You may be wearing black dress shoes with your black suit, but keep the Gothic influence down a notch. Avoid wearing a black shirt and black tie with your black dress shoes and black suit ensemble. Make it interesting by wearing a white shirt and a colored tie.
Conclusion
Matching dress shoes with suits can be tricky if you're not used to the ensemble. While sticking to the basic black on black look is safe and sleek, it's not exactly the most interesting get up. Mix it up a little and get creative by using this guide to choose which color of shoes work best with which color of suit.