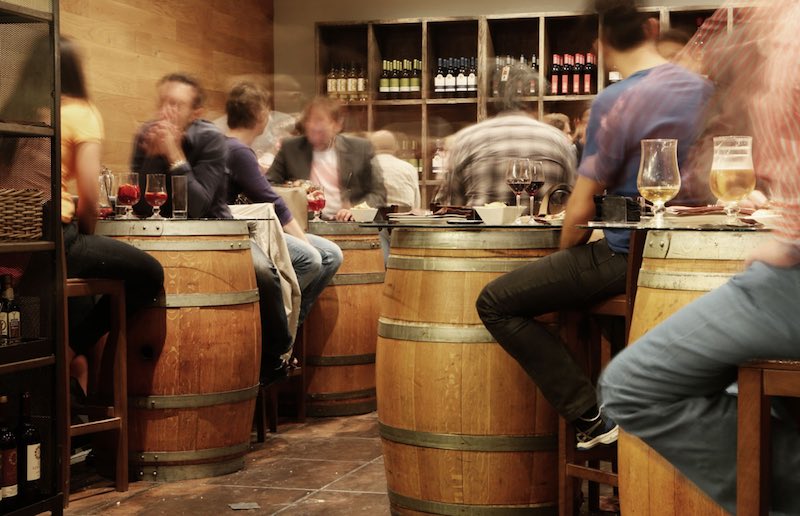 The Fashion For Men – Wine is considered among the classy alcoholic drinks, and is often served in formal settings. While you can buy red wine online and drink it recreationally, and in less formal settings, it is imperative that a person understand how to drink it professionally in mixed company, rather than guzzle it down like some people do in the privacy of their own homes, if you're one that enjoys guzzling it down at home too though, you may be interested in looking at these stemless wine glasses for your next wine glass set.
Don't forget to consider how to choose the best wine for the occasion too. If you've never had to worry about choosing the best wine, then you could check out something like this Beer & Wine Guide to help make sure that you pick the best wine that you can. This element is often overlooked by the starting wine connoisseurs, but understanding how certain grapes and vintages should taste is just as important as knowing how to drink the beverage itself. This is why it can be good for wannabe oenophiles (that's the technical term for wine obsessives) could try turning to a monthly wine subscription to get a good spread of bottles and a boon of understanding of the difference between a pinot and a sauvignon.
So, let's say you've chosen the bottle of what you'd like to drink. Let's get to the business at hand that will end with a drink in hand.
How To Drink Wine Like A Pro
1. Opening
Some may be surprised that there is a correct and wrong way to drink while in a public formal setting, which only serves to support why more people need to understand it.
The act of actually getting the wine is the real first step, as the serving of it sets the tone. Most wine bottles are closed with a cork top to hold the aroma and flavor. Opening the bottle should be done with a corkscrew.
It is never a good idea to try to pop the top off with your hands or anything else. Simply screwing the cork out will show an understanding of serving it.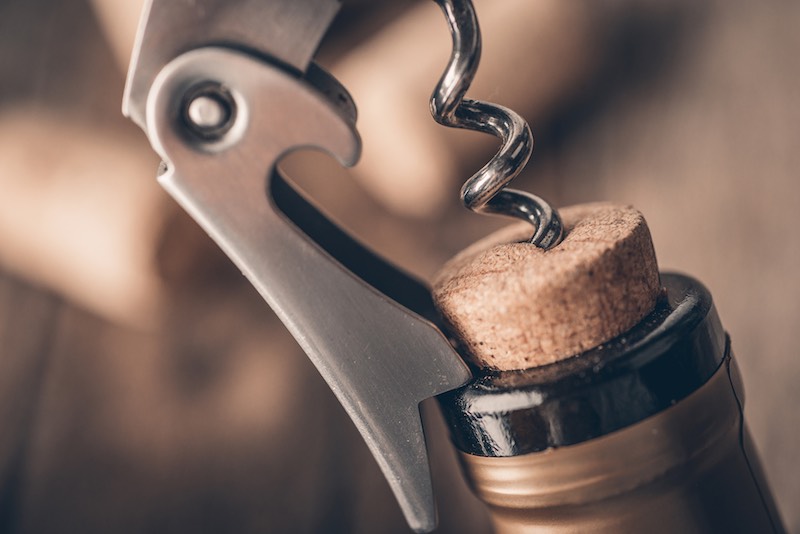 2. Temperature
Understanding the importance of temperature is another important factor, as wines can vary on this. Red wines are better served at room temperature, while white wines are more tasteful chilled instead.
Using an ice bucket for red wines is a good idea if used roughly ten minutes before being served. White wines require a colder temperature, and must be chilled in the fridge. To ensure maximum flavor, remove the white wine about twenty minutes from the fridge before actually serving.
3. Serving Time
The act of serving the wine actually differs between red and white as well. Red wines need to oxidize for flavor and aroma, while white wines do not. This means that red wine glasses will be larger to allow oxidation to occur, while white wine glasses will be smaller to allow less air contact and a richer concentration of aroma.
This is certainly a better situation as a richer wine will be more tasteful and refreshing.
4. Hold The Wine Glass
When holding the wine glass, always be sure to hold the glass by the stem, and not the bowl. The reason for this particular grip is to ensure the wine temperature is not affected by the warmth of the hand.
This is a bigger issue for white wines than red ones, as a white wine glass should be held with a napkin on the stem to ensure insulation. This also shows the level of understanding one has about the wine flavor and temperature optimization.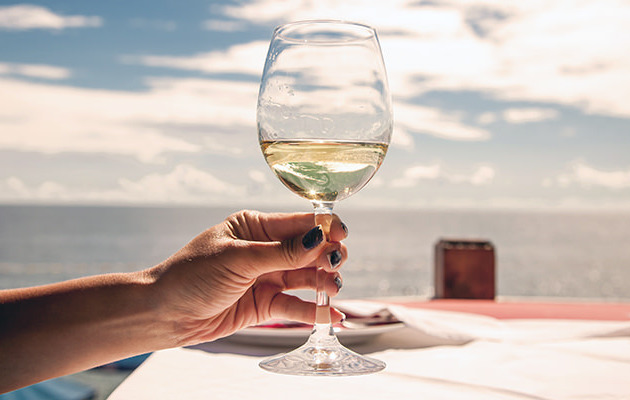 5. Pouring the Wine
When actually pouring the wine, try to fill the glass about hallway for red wine, and only a third for white wines. When drinking the wine, make sure to always swirl it first, as this helps the wine gain release the flavor and aroma more efficiently.
Once the wine is swirled, gently sip and savor the wine, do not under any circumstances gulp it down. Gulping it only shows that a person is ignorant of how to behave in a formal gathering, as well as appreciate the wine itself.
6. Combining Wine With The Foods
Combining the wines with food is a large part of the gathering. Each wine has a type of food that goes best with its flavor. Red wines go best with red meats and desserts that are less sweet than the wine itself.
White wines do very well with fattier and creamier types of dishes. Pairing the right combinations is imperative.
With these tips, a person can truly show a level of sophistication and appreciation for the drinking of wine. A host or attendee who demonstrates this understanding will benefit from a better wine drinking experience, and an appreciation by the attendees.