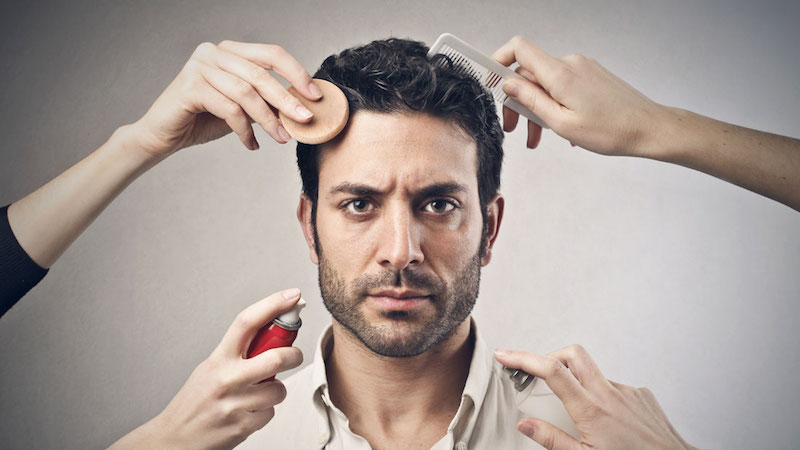 The Fashion For Men – After a certain age, grooming is one of the things that make the difference between a man and a boy. Of course, a man is defined by a combination of intellect, looks, clothing, grooming, manners and many other things, but grooming mistakes can really make the difference between getting women to notice you or being "that weird guy with the uni-brow". There are lots of products out there to help you keep well-groomed so there are no excuses. There are also lots of subscription boxes that you can get quarterly but you have to ask "Is this the right subscription box for me?" If you think there could be better options then you can look for other boxes that will help improve your grooming.
We've made the list of the most common grooming mistakes that men make, so you know what to avoid at all costs:
Top 5 Grooming Mistakes That Men Make
Grooming Mistake 1: Not cutting your hair correctly
Your haircut is one of the first things people notice about you. Not picking a style that goes well with the rest of your face is a major issue, especially if you plan on attracting the opposite sex. Also, it's no longer acceptable to wait 6 weeks between haircuts, like in high school.
The sweet spot is to visit your barber every 3 weeks, in order to keep your hair nice and trimmed. While you're there, you can also get rid of other excess hair, which brings us to our next point.
Grooming Mistake 2: Untrimmed facial hair
If you've chosen to rock a beard, make sure you keep it trimmed and even. Nobody likes neckbeards, patchy beards or uneven beards. If you're using clippers, it's very important to remember that these tools can only be used on your face. Don't use human clippers on dogs, or any animals, in fact, to groom them! Clippers are for you and you only.
Remember that if you've made the commitment to stop shaving, you must take care of your beard several times a week. It's also a good idea to ask your barber to trim it more closely whenever you see him since he has the eye (and the tools) to do it better than you.
But if you fancy giving it a go yourself only use the best electric shavers to ensure an even, consistent trim.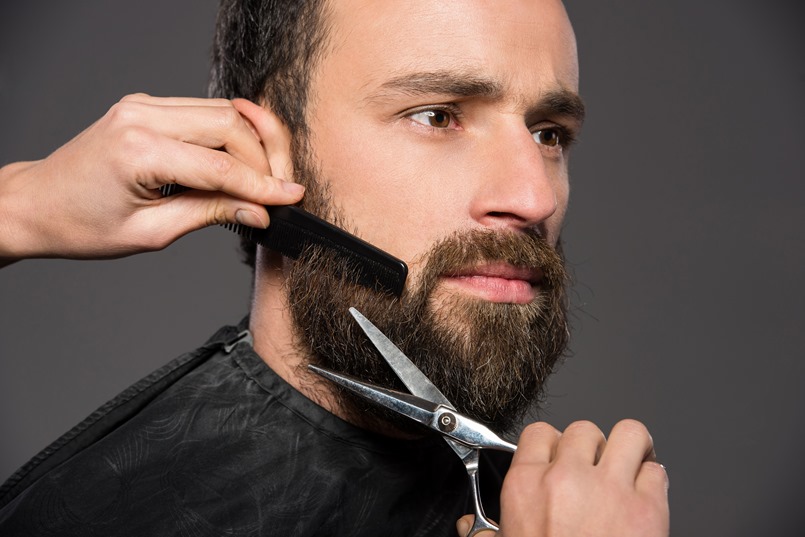 Grooming Mistake 3: Allowing excess hair
We're just going to point this out: there is no reason to have any visible hairs in your ears, nose and on the back of your neck. Let's not even mention your eyebrows – unibrows are just horrible.
There is nothing cool about this, you aren't looking "like you're not trying" and nobody finds in interesting. It just shows that you don't care about your appearance and don't want to be taken seriously.
With a good trimmer, cleaning your nose and ears of excess hair takes maximum one minute, and shaving the back of your neck takes another thirty seconds. You can make such important changes in so little time.
Grooming Mistake 4: Not using cologne correctly
There comes a time in every man's life when he discovers cologne. Although this should be common sense, we've seen lots of men wearing much, much more cologne than socially acceptable. You should only smell good for the people you're intimate with, like co-workers or dates, not the entire room – so be sure you wear an appropriate amount.
Also, learn which aromas work well with the oils from your skin, and learn how to change perfumes every season, for maximum effect.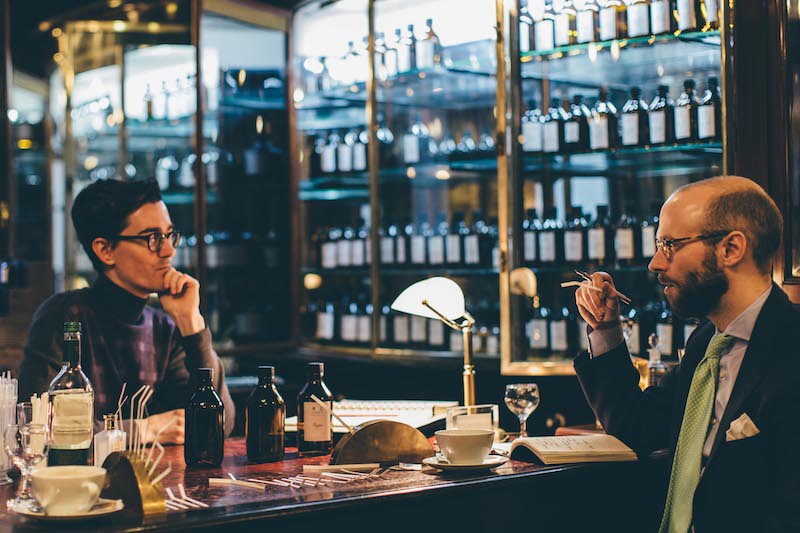 Grooming Mistake 5: Using low-quality products
Men typically don't spend as much as women on grooming products. Since you probably don't own many products, why compromise with the few you actually put money in?
Invest in quality shaving cream, quality trimmers, good moisturizers, and cologne. You will feel better, smell better, and turn grooming yourself from a pain to a pleasure. As well as investing in high quality products, not as many men, in comparison to women spend as much time on skincare as other aspects of the grooming process. Looking after your skin should be a daily routine. If this is not something you think you can commit to every day, why not look into finding a staple product, like a moisturiser or a face serum for men, as there are many on the market that caters to a variety of skin types.
Although we can give many more examples of grooming mistakes that men make, we'll stop the list here, because the general idea is clear. If you want to look and feel like a strong, elegant and disciplined man, you have to pay attention to your grooming habits.
These will make your life at the office, around your friends and family and around the opposite sex much easier, and will give you confidence boosts on a daily basis. There really is no excuse for continuing with these mistakes – so get rid of them as soon as possible, and welcome the new "you"!