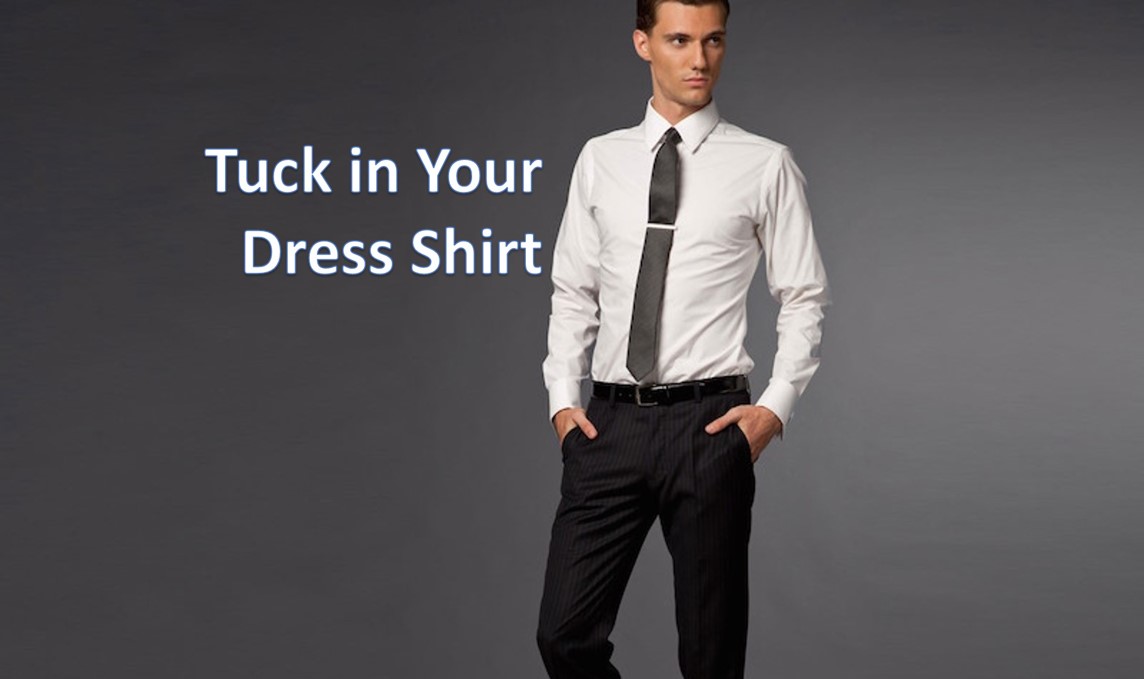 The Fashion For Men – Today is the most important day of your life and you are perfectly dressed for the occasion. You neatly conceal the diamond in your right hand and get up to propose to your 'long-time' girl friend. Just then, your shirt becomes loose and pulls outwards in an awkward stance, ballooning from both ends of your waist.
While you continue to stride towards your goal, your fiancee notices your untucked shirt and frowns. The look on her face kills your confidence and you quickly slip the ring back in your trouser pocket.
When Should You Tuck a Shirt?
Sometimes, it becomes very difficult to judge whether a shirt that you wear needs to be tucked in or left untucked. The most suitable way to determine this is to check the hem of your shirt, paying great attention towards the styling and the length of the hem. An even hem around the waistline or an uneven hem with a tail on the back or the front of the hem, needs to be tucked in.
Shirts such as a buttoned sport shirt, a dress shirt with long sleeves, a lumberjack shirt made of wool, a shirt with chambray work and a shirt with flannel work, need to be tucked in at all times.
The occasion also determines whether you should tuck your shirt in or not. Shirts should always be tucked in when you are attending a formal occasion, a wedding, a formal dinner party or a corporate event.
The 3 Rules for a Well Tucked Shirt:
Rule # 1 – The first rule to ensure that your shirt is always tucked in properly is to make sure that the length of its tail is three inches more than the waistline.
Rule # 2 – While tucking in your shirt, stand in front of the mirror and allow the shirt placket and the front seam of the shirt to be aligned with the center of your belt buckle.
Rule # 3 – Avoid purchasing a shirt that uses extra embroidery and keep it as simple as possible. So, do not buy shirts that use excess material if you wish to tuck them.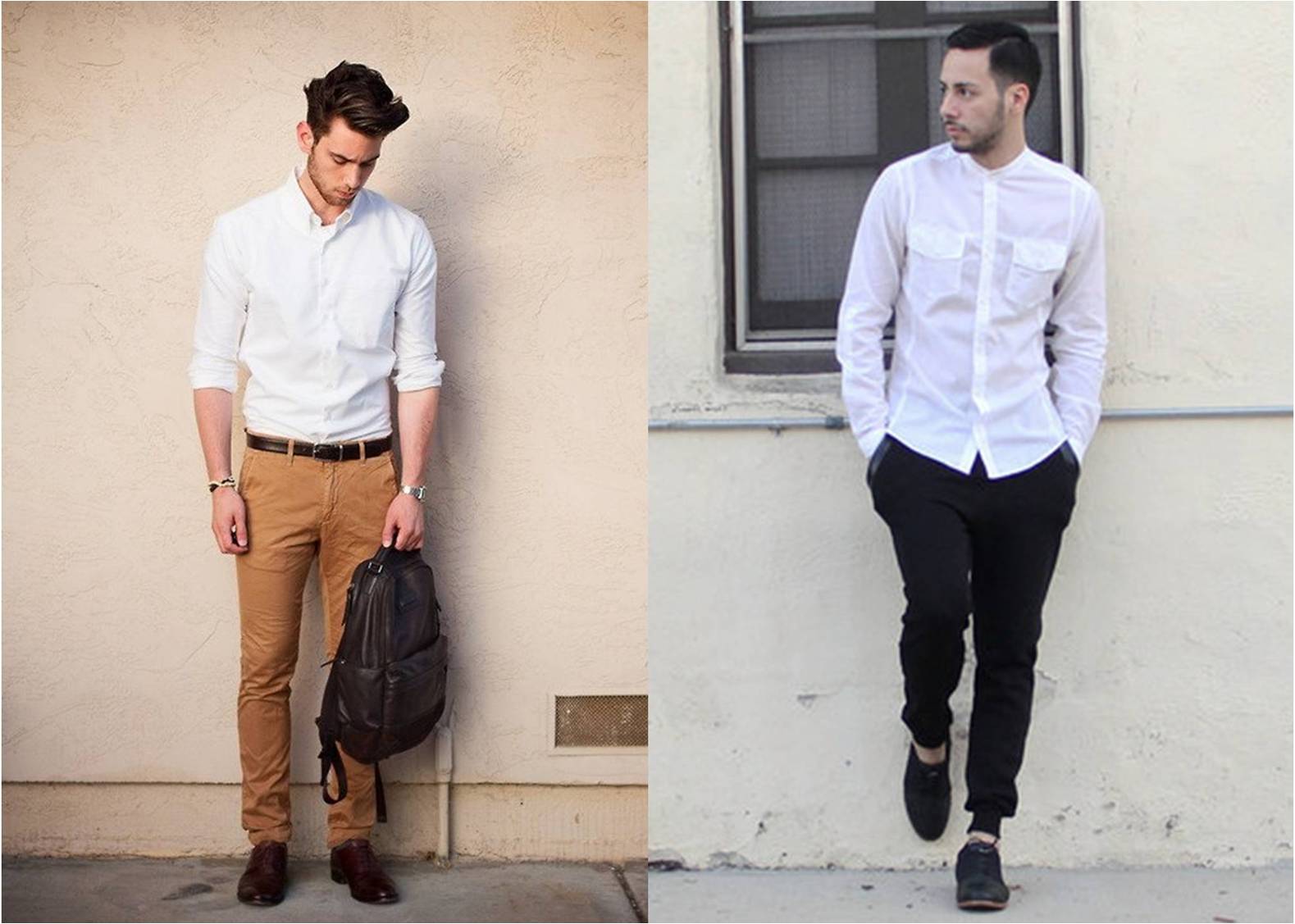 4 Easy Ways to Tuck in a Dress Shirt
1. The Basic Method
This is also the simplest way to tuck in a shirt. Pull your pants down to your knees. Wear the shirt and slowly pull up your trouser, ensuring that you tuck your shirt in as the trouser slides up till your waistline. Zip your trouser, button-up and tighten your belt. While this may not be the best method to tuck in your shirt as the risk of 'ballooning' is rather high, it is undoubtedly the simplest way to perform this job.
2. The Shirttail Garters
Shirts using garters that are connecting the tail of the shirt with your socks are undoubtedly the best means of keeping your shirt tucked. The shirt stays tucked and does not shift an inch regardless of whether you bend, run, dance or perform any awkward movement that would have untucked a normal shirt.
3. Military Style Tucking
This style is used by people in the military. Here, you wear your shirt and then your trouser, ensuring that your pants are unbuttoned. Tuck your shirt in and leaving the button of your trousers open, spread your legs to stop the trouser from falling down. Using your thumb and forefinger, pinch the extra seam to make a neat pleat and tuck that on either side of your belt-line. Always remember that these pleats should be aligned with your armpits.
4. Tucking Your Shirt in Your Underwear
In this method, you first wear a shirt and then tuck its tail within your underwear. Thereafter, pull up your trouser. This is a helpful method when you are habitual of wearing an undershirt beneath your dress shirt.
Conclusion
There is a marked difference in your overall appearance when you wear your shirt tucked in compared to when you wear it untucked. You tend to appear classier with your shirt tucked in.
On the contrary, an untucked shirt makes your waist appear bloated. So, in order to appear your best, you should always follow the above mentioned steps to tuck your shirt in a neat manner.