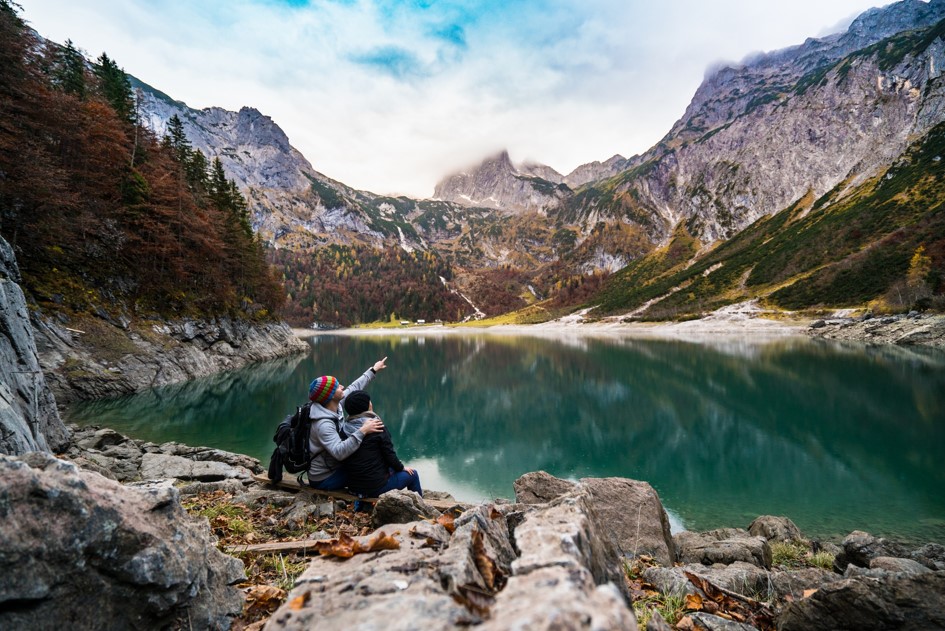 The Fashion For Men – For some couples, a dinner and a movie is about the most excitement they can take. Others live for adrenaline, and for these lucky couples every day is a new adventure.
If you're in one of these relationships, or if you want to be, nothing beats the experience of taking up an extreme sport alongside your partner.
Not only will the rigors of training and performing force both of you to be at your best physically, mentally, and emotionally, but overcoming hardships together and working toward ever greater challenges will bring you closer to each other than ever.
Not to mention sports luxe is in right now. If you're new to the world of extreme sports, here are some options to get you started.
5 Extreme Sports You Should Practice With Your Girlfriend
1. Skydiving
Skydiving has a lot going for it as a couple's sport. It's undeniably one of the most intense and adrenaline-pumping experiences a person can have, yet it requires very little training or preparation and is considered perfectly safe.
If you and your girlfriend don't have the time or the budget to get into a more involved sport or you just can't wait to experience the rush of a lifetime, it doesn't get much simpler than jumping out of a plane.
Scientific studies even confirm that the experience of skydiving is correlated to a massive increase in the volume of activity in the left medial orbitofrontal cortex, or in simpler terms, euphoria.
People throw the term euphoria around as a synonym for happiness, but it's actually a scientific term for the kind of extended sense of happiness and well-being that you feel when you exercise consistently or experience an extreme rush of adrenaline.
You shouldn't need science to tell you that you'll bond better with your girlfriend if you both have the feeling of euphoria when you're together.
2. Mountain Biking
For couples who want to make a habit of exercising together and regularly experiencing the thrills of extreme sports, mountain biking is hard to beat.
As a sport, it is accessible to all levels of fitness and experience, so it's not an obstacle if one or both of you are new. That is not to say that mountain biking is a less extreme sport, of course.
While it is easy for beginners to start small, there is pretty much no limit to how intense the sport can get. Pros riding high-level trails often seem to be biking straight down the edge of a cliff.
As an added advantage for couples looking to build an exercise habit, there's actually some science to suggest that the haptic pleasure of exercising on natural trails is actually an addictive experience for the human brain.
Not only is mountain biking more exciting than jogging on a treadmill, but studies confirm that it's an exercise you're more likely to stick to. If you're looking for the best mountain bike under $500 you can check this website out, you won't be disappointed.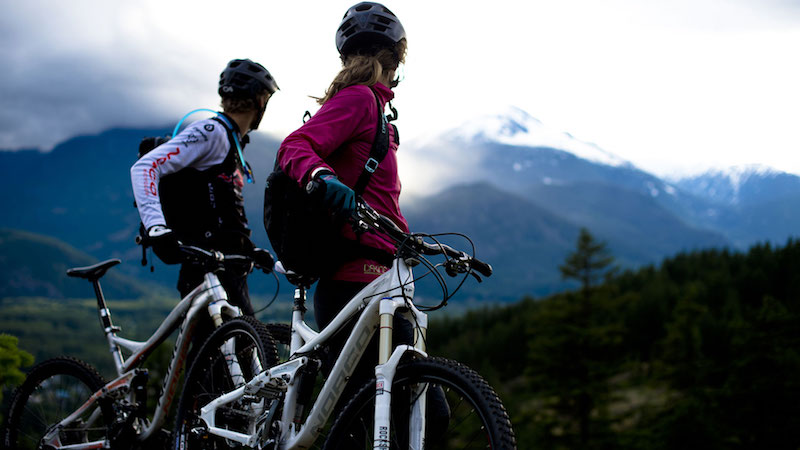 3. Surfing
What could be better than practicing an extreme sport with your girlfriend, pushing each other to the limit and experiencing the greatest thrills life has to offer?
How about doing all of that while working on a wicked tan at the beach? Surfing takes the idea of summer fun to the limit, giving you a chance to engage in an extreme sport while showing off your extreme physique.
The sport has a low barrier to entry, and there are plenty of calm waters out there for beginners, but at higher skill levels surfing gets surprisingly brutal. Edward Norton, an actor who has been turning in amazing star performances from Fight Club in 1999 to Birdman in 2014, talks about surfing the way others talk about a religious experience.
For Norton, surfing is not just a sport, it's a chance for him to experience unity of mind, body, and soul. If that isn't a basis for a strong and healthy relationship, then what is?
4. Paragliding
Is there anything more extreme than flying? Not falling from way up high, like you do when you skydive, but actually flying? Paragliding isn't an experience you or your girlfriend are likely to forget: soaring over the landscape, leaving the world behind as you climb together into the open sky.
Since paragliding doesn't require a high level of physical fitness and you need less than a day's worth of training before you can get up in the air, it is ideal for couples who aren't ready for a more demanding sport.
There are also studies which suggest paragliding causes a shift in brain chemistry which causes you to focus more fully on the present moment. If your girlfriend has ever complained about you not paying enough attention, take her paragliding.
5. Rafting
It may not be the first sport that comes to mind, but white water rafting is one of the most extreme activities you can find. It's also among the most dangerous, so you need to be honest about both your own and your partner's level of physical fitness and risk tolerance before you give it a go.
You also need to be honest about how you would feel if your girlfriend outperforms you. Extreme white water rafting is as much about coordination and control as it is about muscle and size, making it one of those extreme sports where women actually have an edge over men.
Still, if you're having trouble talking your girlfriend into practicing an extreme sport with you, that might just be the selling point you need.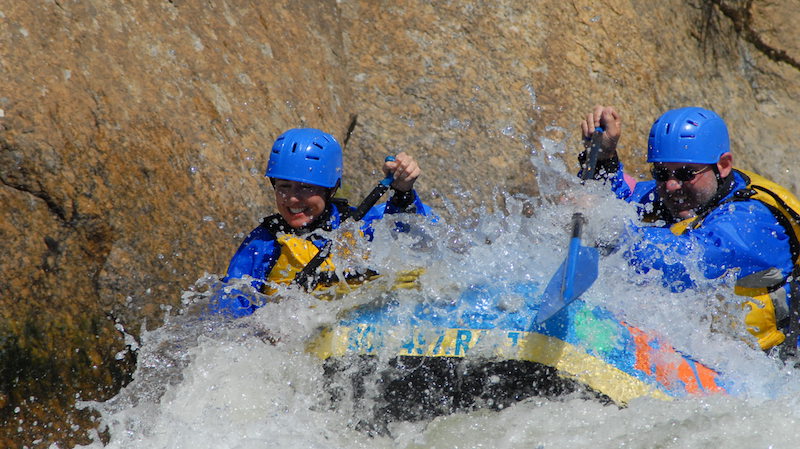 Taking Your Relationship to the Extreme
The above options are all solid choices, but there are plenty of extreme sports out there to suit any couple. John Cena and Nikki Bella built a scorching relationship on their shared love of WWE professional wrestling, which pretty much proves that any sport can bring two people together.
Whatever your passion is, there's no time like the present, so get out there and show that special someone the thrill of her life!
There's no doubt that doing something fun and adventurous like that will take your relationship to the next level. Experiencing adrenaline filled activities with your girlfriend is a perfect way to bond, create amazing new memories, and just have fun with her.
And there's no doubt she will appreciate all the extra effort your putting in to planning these activities as well!
Biography
Amanda Wilks is a prolific writer who plans on becoming an expert lifestyle journalist. She enjoys helping others look, feel and become their best. For more information, visit Amanda's Twitter @AmandaWilks01