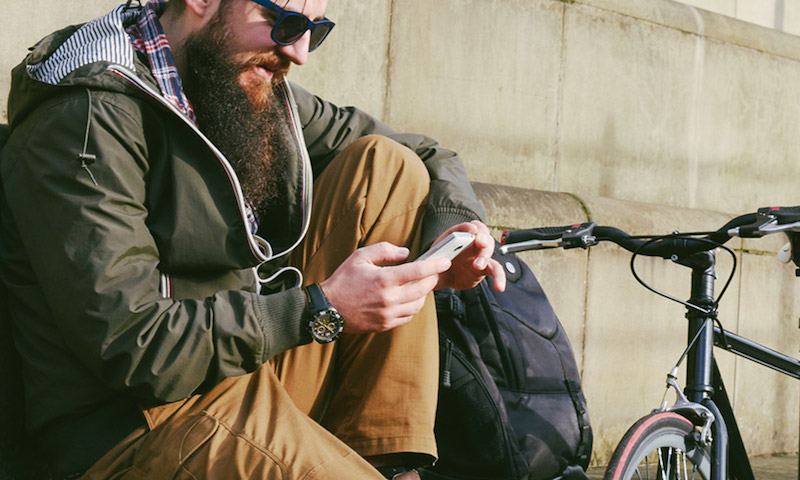 The Fashion For Men – While all individuals have different talents and temperaments, with the appropriate strategies, people can improve and change their natural tendencies. The terms toughness and grit describe this drive to work hard and push the mind and body to new limits.
While at first it might seem as though physical and mental tenacity are separate issues, they are two different dimensions of a whole. When pushing the body, many times people are physically able to do more than the brain allows.
To gain insight into the level of one's tenacity, it's important to examine general behaviours, especially during stressful or unexpected events. Developing a stronger drive begins with a self-evaluation to determine how one currently measures up in different aspects of toughness.
What do you think defines what it means to be tough? We believe the following areas do:
• Deliberately training the brain and body to increase focus, concentration and endurance.
• Making choices that are most in line with core beliefs, no matter the setting.
• Choosing to make healthy choices even when unmotivated.
• Consciously motivating oneself without relying on external sources.
• Exposing oneself to different environments.
Practicing focus
1. Strategy and Endurance. Practice an Extreme Sport
One of the best ways to increase grit is through practicing a sport. Paintball is an activity that involves deliberate planning followed by physical execution and you can easily find the Best Airsoft & Paintball products here, making it really easy for you to get started. It tests the limits of both your mind and your body, especially in competitive environments requiring spontaneous adjustments in the plan. While yes, getting hurt might hurt, the rush of adrenaline and thrill you get will make it worth it! If you're worried about an injury, check out these paintball masks to help keep your face fully protected from any paintballs. It might also be a good idea to get some knee and elbow pads too, but this is completely optional. Try it out! Developing your paintball strategy and then competing in a tournament, you'll see, is a great form of brain vs. body training.
Pushing one's body to the limit is also beneficial, especially when there is a particular goal in mind. Training and participating in an extreme race like a marathon or triathlon engages both brain and body, as does weight training and yoga classes.
2. Making time for adventure
There is nothing more challenging for the brain then immersing oneself in a new and challenging environment. This can be something like traveling to a different city and immersing oneself in a different culture and environment. Other options include participation in extreme outdoor adventures that challenge the mind and body like white water rafting or skydiving.
Regardless of the current level of mental and physical toughness, with consistency and a strategic plan, people can increase their grit and determination over time. While this takes hard work, it also makes life more interesting. Plus, there is nothing that compares to the satisfying feeling of achieving one's goals.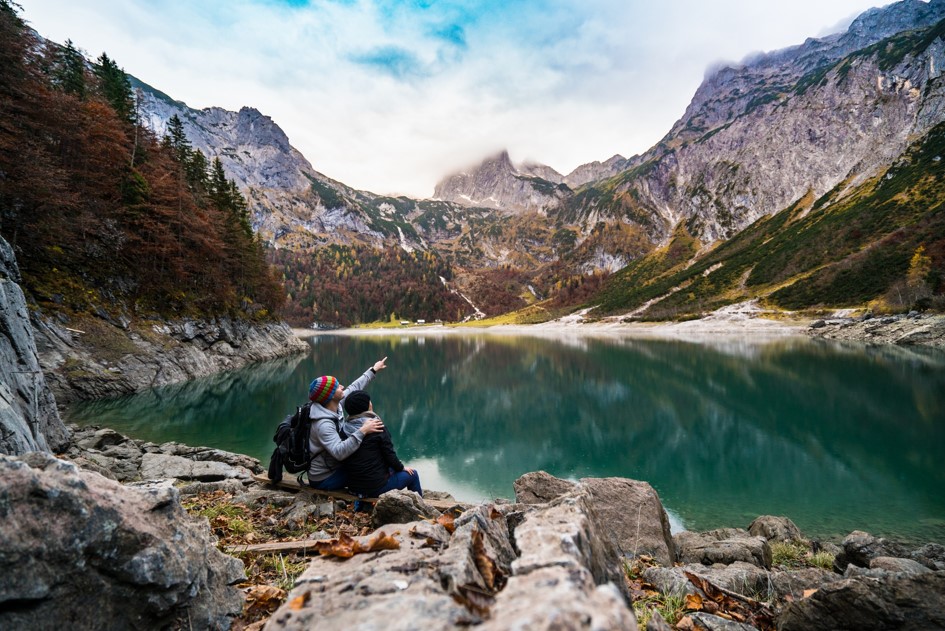 3. Rewire your brain
Focus increases when learning something new or completing an everyday activity differently. Other examples include taking foreign language classes, playing an instrument or simply brushing teeth with the opposite hand. Jerrod Moon built his business, End of Three Fitness, around this concept of neuroplasticity, or retraining the brain and making new neural connections. He offers insight on productivity and all-around fitness on his website.
Forming habits
1. Motivation is not everything
James Clear is a writer and researcher who studies methods to increase consistency and helps clients change their lives by developing strong habits. According to James, motivation itself is not the key to growth because even the most inspired go through periods of apathy.
Establishing good habits allows people to make it through these moments without experiencing setbacks. Stamina increases with action, so every day one practices good habits is insurance for those days when everything seems difficult. That said, it does not hurt to add posters for motivation in your room, while developing and inclulcating good habits through genuine hard work. After all, everyone is wired in their own unique way, and you never know what works for someone!
2. Routine is needed
Maintaining a consistent schedule for things like working out, diet and other training is especially important because it sets up the day without any thought. The decision to do these activities is already made, just as it is every day. To skip or procrastinate action, one must decide to deviate from the regular plan. This may seem like an unimportant distinction, but motivation essentially is a matter of tricking the brain into making tasks seem easier.
Identifying core beliefs
Inner calling? A personal goal? An obsession?
One trademark of tough individuals is that they seem to be guided by an internal moral compass. They know exactly what they believe and for which issues they are willing to put everything on the line.
According to an online Forbes article, having the strength to stand by one's principles is only possible after a careful examination of self. Making a list of one's priorities and strongest beliefs allows for careful analysis. This also helps identify and reduce instances of cognitive dissonance, a psychological phenomenon where behaviour and beliefs do not match creating internal stress. Willpower increases when there is a precise goal or mission involved.
It is, however, easy to forget your goals when you're feeling low. You're only human, after all, and progress often comes with two steps forward and one step back. Remind yourself of your goals with your favourite inspirational quote which you can look at whenever you need a boost. Visit www.neonfilter.com to get your quote made into a beautiful neon sign – this way, even when you're at your lowest, inspiration will always shine through the darkness.
Conclusion
Mental and physical resiliency centers around dependence on self for motivation and drive. Whether consciously or unknowingly, everyone talks to themselves in some way. Some people sabotage themselves without even realizing it by thinking negative things about themselves or their abilities, thus setting themselves up for failure.
Again, this takes practice, but it is essential to engage in positive self-talk. If this seems difficult, starting the day with a mantra can help. This can be as simple as telling oneself that it is going to be a good day or reminding oneself of the positive aspects of life. Wanting to be mentally and physically strong, is an important first step. If you are reading this, you're already there!
Biography
Amanda Wilks is a prolific writer who plans on becoming an expert lifestyle journalist. She enjoys helping others look, feel and become their best. For more information, visit Amanda's Twitter @AmandaWilks01