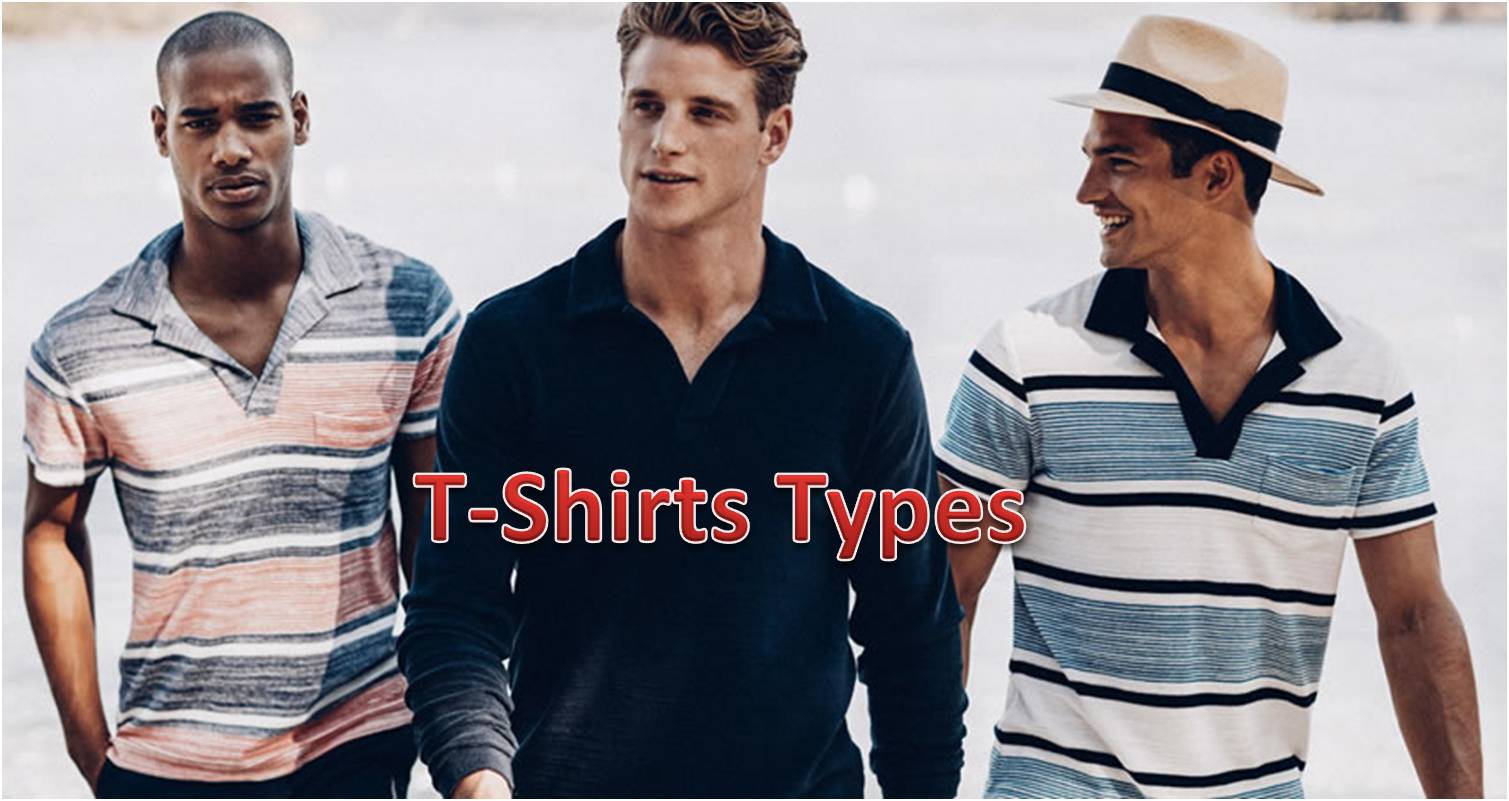 The Fashion For Men – Are you looking to upgrade your current wardrobe? Do you wish to add new colours and designs to your existing wardrobe collection? If yes, then you must, must check our below mentioned guidelines for choosing the T-shirts.
T-shirts are fun and easy to wear, but they are also regarded as a dress down option. However, if you decide on the right types of T-shirts for you, then you can combat all types of negative connotations with a T-shirt.
In this article, we have listed down 5 T-shirt types that you must have in your wardrobe. To know more, please read further.
1. Polo T-shirts
If you are a man or a woman having a lean body frame, then opt for polo T-shirts. These T-shirts are incredibly versatile and can be worn in all types of events, formal and informal. You can wear them while playing golf, running errands, or get-togethers.
Polo T-shirts are hugely popular as they comprise of minimum design and are available in a myriad of colour options. Plus, Polo T-shirts were trending heavily on the Spring 2017 runway. Many men and women prefer to combine them with smart denims, shorts or chinos.
2. The V-Neck
For those who wish to show off their chiseled body, V-neck T-shirts are for them. It offers both formal and casual look. V-neck T-shirts are hugely popular in the fitness community. So, if you are a fitness freak who wishes to show off, albeit subtly, your abs and biceps, opt for V-neck T-shirts. Wear body-hugging V-neck T-shirts to take flaunting to another level.
V-neck T-shirts has also worked well with people who have shorter necks. Remember to not abuse the V shape. Always stick to a shallower neckline to play safe. Look for Chris Hemsworth for reference.
3. The Henley
Then there is Henley to strike a strong balance between the basic crew neck and the nattier polo.
Henley is Polo's collarless option, and Henley offers a little more detail and adventure than a plain old crew. Henley will allow you to showcase your chest quite nicely without over-exposing your cleavage.
Henley T-shirts come in various patterns and colours but the ones in plain and neutral colour look the best.
Henley's look great with denims, khakis, chinos, cargoes, and sweatpants.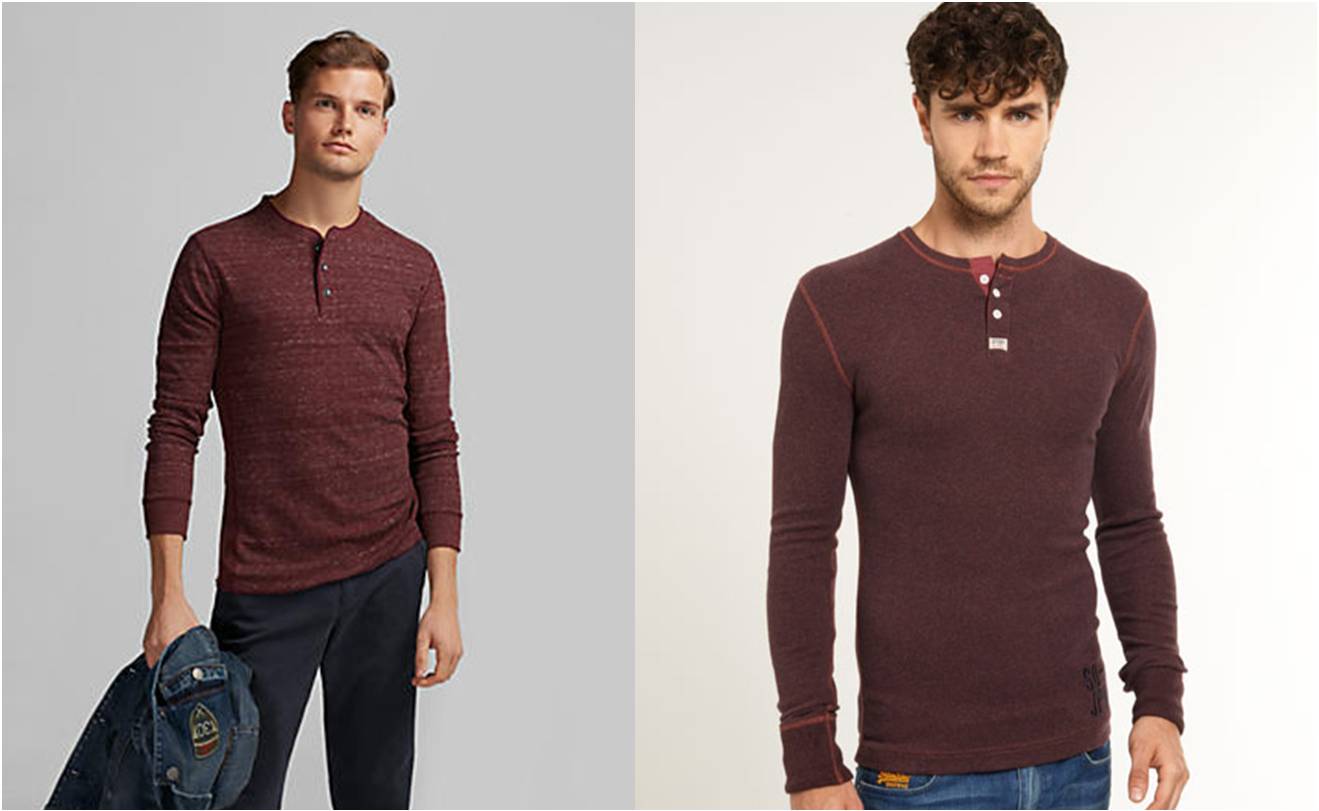 4. Graphic T-Shirts
In the 90's a T-shirt emblazoned with a brand logo or a rock band was a rage. Even today, graphic T-shirts and even all over print clothing are still hugely popular across all age groups and genders. It doesn't matter whether you are a student or a professional, graphic T-shirts are a must have in your closet. Look for T-shirts that have catchy slogans, interesting patterns, bold prints and eye-catching images. But make sure that steer away from anything juvenile, lewd and offensive. Some people who make them use custom made woven labels to ensure the highest quality.
Feel free to wear them in parties, social gatherings or even work. Graphic T-shirts do a wonderful job in reflecting the wearer's personality.
5. Striped T-Shirts
The last type of T-Shirt that you must have is stripped T-shirts. It has a preppy and classic look and will look good on almost everyone who like their clothing timeless.
While shopping for stripped T-shirts, look for rugby-style stripes or Breton stripes. The former style is more casual and the latter leans on versatility.
Be it horizontal or vertical stripes, striped T-shirts can be worn with jeans or shorts for informal events such as shopping or dining. Stripped T-shirts are available in crew neck, V-neck and scoop neck.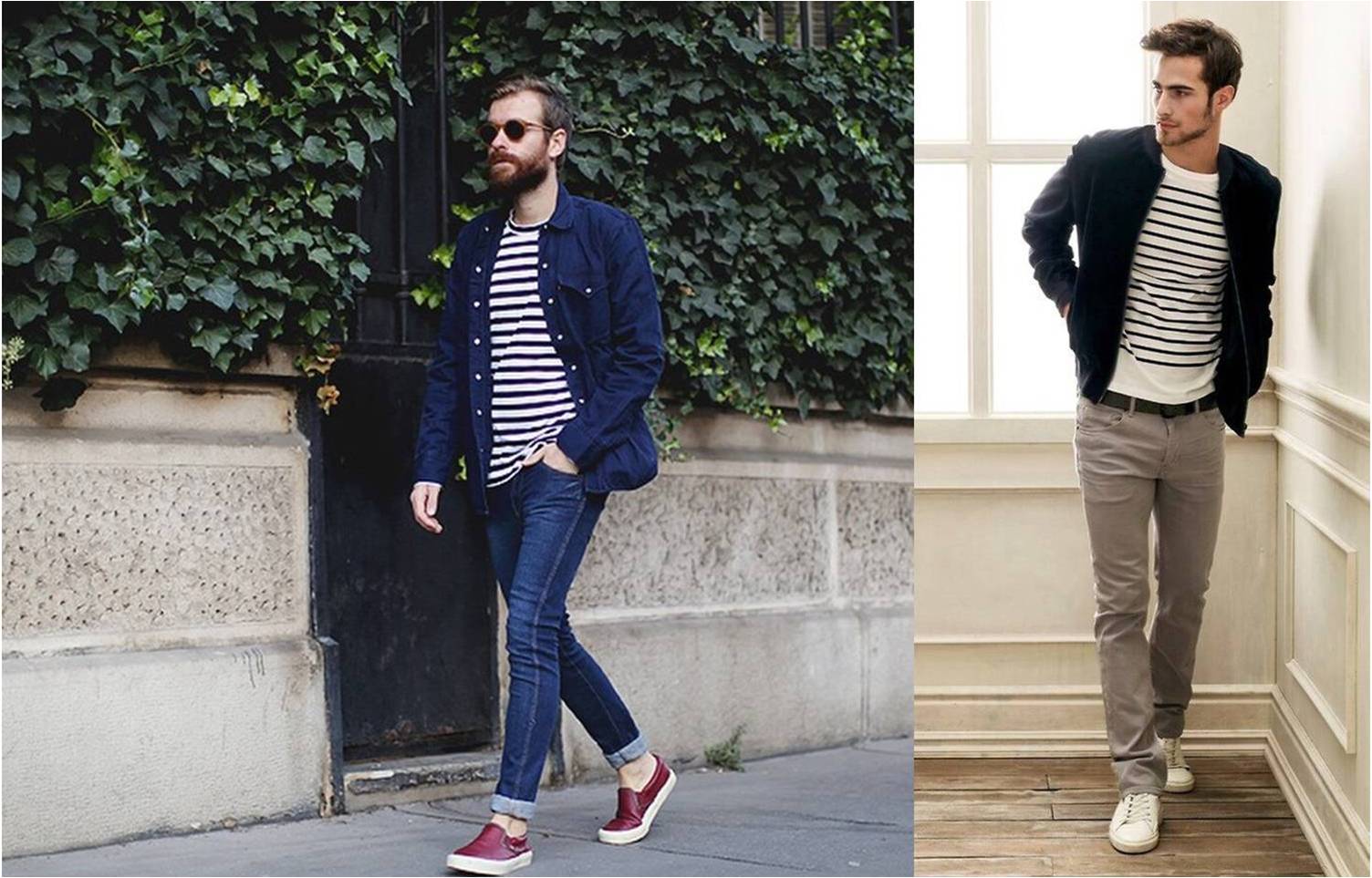 Parting Words
It is impossible to find even a single closet that contains no T-shirts. Men and women, of all ages, love to wear T-shirts. T-shirts are the staple for all wardrobes. Not only are these T-shirts comfortable and light but are also trendy in looks. And the best part is, T-shirts are never out of fashion.
It is strongly advisable to first get to know about the various types of T-shirts and only then go out and do T-shirt shopping.
The above-mentioned five types of T-shirts will let you change your style as per your requirements. Also, there are plenty of colour and pattern options available in all of these styles. Browse through different options and pick the ones you like. Well, you can also look for Chris Hemsworth or Cody Calafiore for reference.
About the Author
Amanda is a hard working Professional with a degree in Business Management. Apart from her daily job, She loves working in the Fashion Industry. She has been working with TshirtIdeal.ca for some time now. Amanda Keeps up with the fashion trends and loves fashion blogging and makes sure that her lifestyle reflects the same