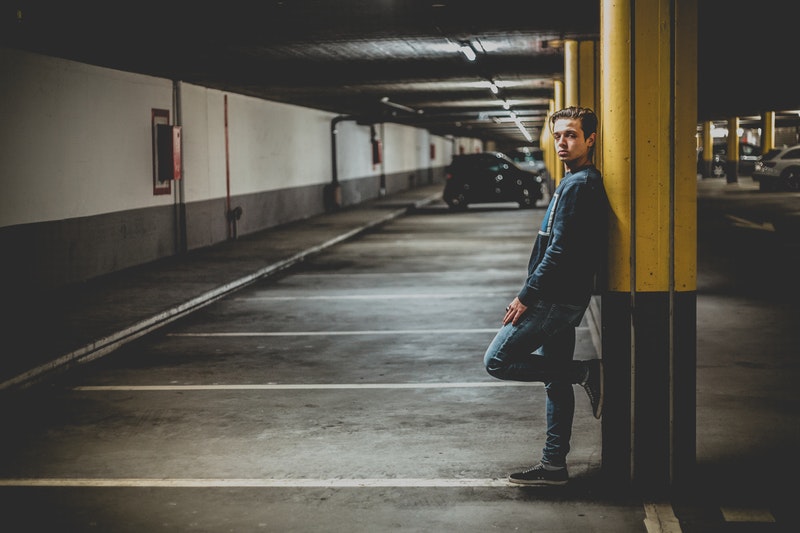 The Fashion For Men – For the past year, streetwear has been on the rise, being able to wear a more casual outfit and still look good has never been easier. Streetwear isn't just a case of wearing miss matched clothing and calling it style though, there is thought put behind it and to pull it off there are some tips to go by.
Men's Streetwear Style For 2018
Trainers
Trainers are potentially the most important garment when it comes to streetwear, if any part of the outfit should be branded, it should be trainers. The two ways to go with trainers are a block colour shoe that stands out with a darker outfit out something that naturally stands out because of its uniqueness.
Peoples personality comes out in trainers whether you prefer the subtle look of Vans, the modern comfort of Airmax or something more retro like an Adidas Stan Smith trainer. With Streetwear trainers tend to be one of the most identifiable parts of the outfit, so choose wisely.
Joggers or Jeans?
Answer: both! If you prefer wearing joggers look for a fitted or tapered pair, it helps highlight your trainers and looks great with oversized tops and jackets. Joggers in a slim fit show that you've put thought into the look as opposed to baggy joggers.
Jeans can be a controversial topic; skinny jeans are the 'go-to' for streetwear and have a similar logic to why they work as joggers. However, a looser 'workwear' style jean is also becoming a popular trend for 2018, brands like Carhartt, Dickies and Levis all offer causal fit jeans which work for streetwear if you want to go for a more unintentional look.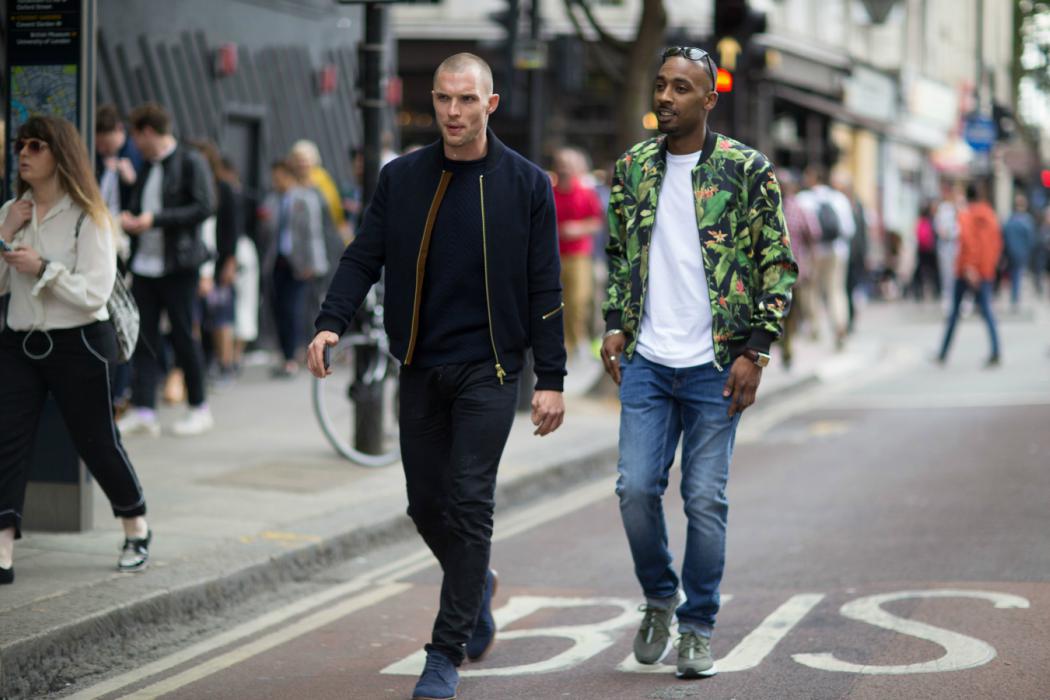 Jackets and Hoodies
Mens Fitted Tracksuits are a big trend currently and a lot of different brands are offering high-quality designs. Pairing joggers with a matching hoody is a popular trend for 2018, it's ideal for most, with the comfort they offer, but still has an intentional branded look.
Denim and worker jackets are a great to complete the look in winter especially, layers always work well when going for a casual streetwear style. A fitted tracksuit with an oversized jacket will complete the style and keep you warm too. With tops, and jackets you can pick from branded or unbranded garments, going for unbranded will help reinforce the unintentional look that most like whilst in streetwear.
Caps and Beanies
Caps are always your best bet with streetwear, it completes the look and there are several styles to go for. 5-panel caps are the most informal style, but there's also mesh trucker caps which has made a big impact in 2017.
Like trainers, caps can be a statement piece that most people will notice straight away, American sports teams are a great choice for high-quality caps. If you're still finding the weather is too chilly for caps, a beanie is also a good option. Beanies work well for the workwear look and branding isn't really needed with beanies either. Fisherman's beanies are a great combination for streetwear and they tend to be the cheaper beanie of the options.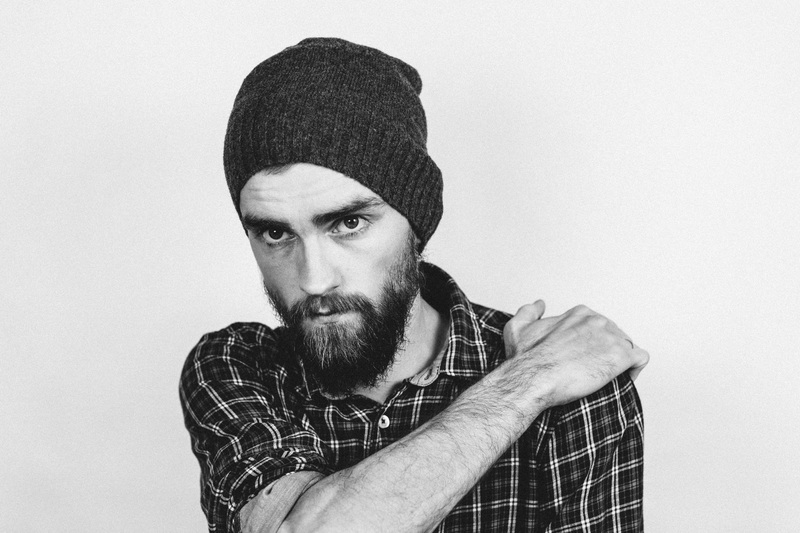 There's a little insight into current trends in streetwear, streetwear all about has a more relaxed look and you'll know what work when you try a couple of different combinations.