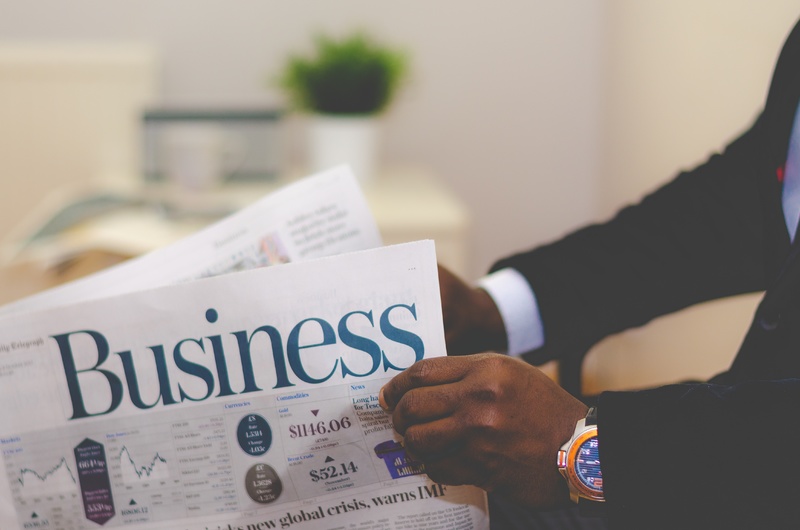 The Fashion For Men – A basic in sharp dressing, the watch is a staple in every man's basic suit and tie. It's the finishing touch that completes a gentleman's look, and an accessory that should never be absent in men's classic style.
Due to recent trends, however, more and more watchmakers are creating timepieces that are large and bulky. While these kinds of watches are perfect for men with large wrists, they look out of proportion on men who have smaller wrists. Because of this, it has become harder to find the perfect watch that balances out the right wrist size in men.
While the watch may seem like a mere accessory or simply just a time-telling device, it can actually make or break your look. The human eye has a natural tendency to notice when something is out of proportion. If you have small wrists and you're wearing a large watch, no matter how expensive or stylish it is, it will absolutely stand out for all the wrong reasons.
So what are you to do? With a few tips and basic know-how, finding the best watches for small wrists can definitely be an easy task to complete your sharpest look to date.
But first, let's determine what defines a small wrist. You may be tall but have small wrists, or you may have a small structure but have big wrists.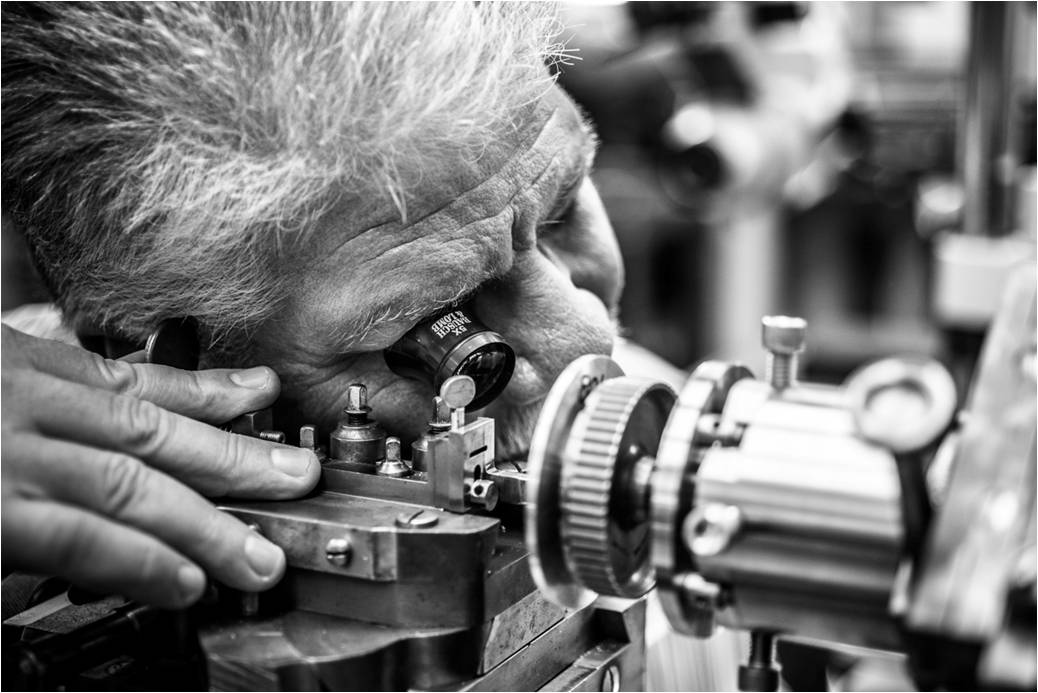 How to Determine If You Have Small Wrists
So you may be on the shorter side so you think you have small wrists. But when you wear large size watches, they seem to look just right on you. Or you may be tall and bulky, but wearing large timepieces never seem to look right.
Being short or smaller in structure than most men does not necessarily mean you have small wrists. Some men may be a little on the heavier side but have smaller wrists, which means your overall body structure does not determine the size of your wrists.
As a rule of thumb, men who have small wrists are those whose wrist circumference are at 6.5″ or below. You can take a tape measure to determine your size or if you don't have one, you can use a dollar bill to see if you have small wrists or not.
The US paper currency is exactly 6 inches long. Wrap a bill around your wrist, and if they touch or just shy of touching from end to end, then you have small wrists.
If you do, indeed, have small wrists, then this guide will help you find the best watch that will go with any outfit.
What to Consider When Choosing the Best Watches for Small Wrists
When choosing the best watch for your small wrists, the key elements of a watch are the things to consider. And these are:
1. The Watch Case Diameter
2. The Watch Case Thickness
3. The Watch Band Width
4. The Watch Band Material
5. The Watch Details
Let's take a look at these key elements one by one:
1. The Watch Case Diameter
The watch case is the most prominent element in any watch. You can basically tell if the timepiece is small or not based on the case diameter.
As a standard, those whose wrists have a circumference of 6.5″ are best suited with watches that have a case diameter of 40mm.
Watch case diameters usually range from 36mm to 46mm, anything that goes beyond 46mm is deemed as too large or flashy; and anything below 36mm already leans towards women's watches.
As the circumference of your wrist increases or decreases, so should the diameter of your watch case. Those who have a 6-inch wrist circumference should choose watches that have a case diameter of 38mm.
2. The Watch Case Thickness
The thinner the case, the better quality it has since it takes moreskill to make thin cases. Quality aside, when the watch case diameter increases, so should the case thickness.
For example, if the watch has a case diameter of 38 to 42mm, its thickness should be at 7mm. All these measurements may seem daunting to think about when you look for a watch for your small wrist, but they actually make the biggest difference when you do wear them.
While you can't take a measuring tape or stick with you when you go to a store to look for one, the store's watch specialist can easily help you determine these sizes and measurements.
3. The Watch Band Width
To find a well-proportioned watch, its band width should be half of that of the case diameter. So if the watch you're looking at has a casediameter of 40mm, its band width should be 20mm.
4. The Watch Band Material
Band material are usually metal, fabric, or leather. Your best bet are leather and/or fabric bands since they give off a slimmer look. A watch with a metal band with the same width of a leather band will appear bulkier because of the nature of metal, which makes watches appear larger than they really are.
But if you do go for a watch with a metal band, choose one in white gold or silver, since they appear thinner than gold or other metal colors.
5. The Watch Band Details
The watch case, thickness, band width, and material aren't the only things you need to look at when choosing watches for small wrists. All the details must be taken into consideration as well.
These details include the size of the components such as the numbers, the 2nd hands, and the hours. If they are bigger in size, your perfect-sized watch will appear larger than it is.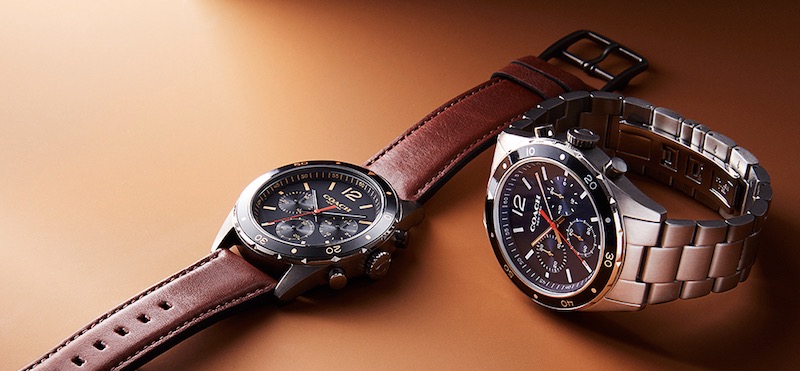 Where to Buy a Watch for Small Wrists
The internet is a large place to look for timepieces. What's great about online stores is you can immediately check its specifications, such as the case diameter, thickness, and everything else. Additionally, one can also buy limited edition watches online from global stores even if the product is not available in their country. That said, they might want to ensure that the payment gateway used by the seller supports a secure and multi-currency payment processing. This could be necessary if you are willing to shop watches online from a brand from a different country. Shopping online can have its own perks such as discounts, less to zero shipping charges, etc. However, you can't try them on and the process of returning bought items online can be quite a hassle. What's worse, some online sellers don't offer unconditional returns, so you may end up with something that's not really what you're looking for.
The best place to buy your watch is from an actual store, such as authorized retailers, reputable brick and mortar retailers, and actual brand-owned stores, where you are ensured the watch you're getting is genuine and comes with warranty. And the best part is you can try them on and gauge whether or not they're the best size for your small wrists.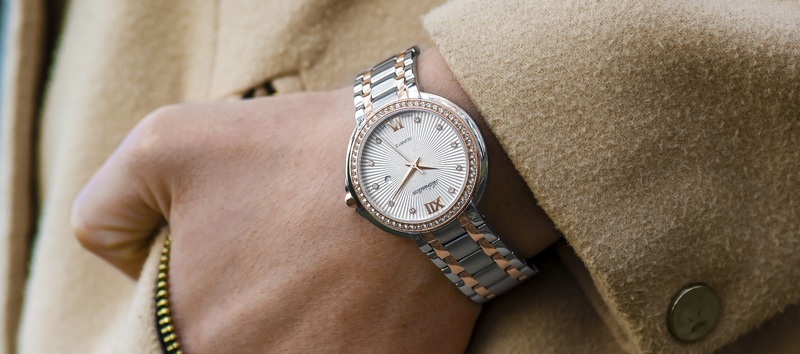 The Bottom Line
While the tens of thousands of watch choices can be overwhelming, especially for those who have wrists smaller than the average, knowing the rules of thumb and basic rules of watch sizes in proportion to wrist size will help lead you to the most ideal timepiece that enhances your look rather than gaining attention for the wrong reasons.