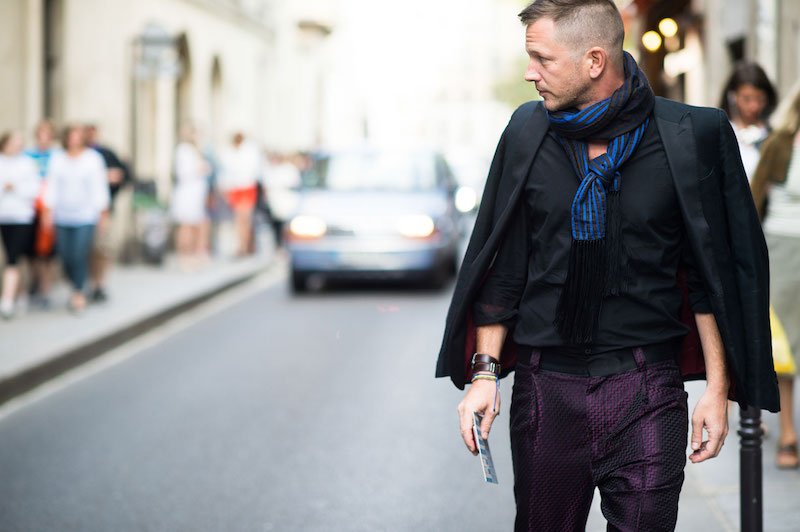 The Fashion For Men – The countdown to Valentine's Day is on–the big day for love and romance is five week's away. And you know what that means, guys? Time to start making those romantic plans…and shopping for the perfect gift. No pressure, right? And, for the love of all that is good, do not forget to mark the day in your phone…because, yeah, we know some of you forget!
So what do you get this year? That really depends on how long you've known the person you're with—whether this is a significant other, spouse, new relationship. If you just started getting to know each other, then Valentine's Day isn't such a big responsibility. You're not expected to go all out with flowers and all the big stops, because, yes, that could be way over the top (and kind of pushy).
A small bouquet or gift is fine for a new relationship. Maybe talk about what the two of you want to do that day…keep it casual. Unless, of course, the relationship is really heating up. Then you may want to make a lasting impression.
If you're shopping for a longtime love or spouse, Valentine's Day is more of an event. But how much of an event depends on the two of you. If you've been together for a while, then you probably have an understanding about tastes and expectations. Maybe this means flowers, jewelry, candy. Or you may be a low-key couple and order pizza and queue up a few movies. Valentine's Day means something different to every couple.
But what if you really want to do something different this year? Make a big splash perhaps. If this is the mother of your children we're talking about, Valentine's Day is a great time to present her with a pendant or ring with the family's birthstones. Or maybe she's always wanted diamond earrings? You can always surprise her with a unique bouquet—something beyond roses like sunflowers, daisies or even succulents!
Esquire has an amazing list of really unusual—and fantastic—gifts for women. Think boots, crossbody bags and "a badass earring!" Just so you know, big earrings are back! Small stackable rings are also a nice choice. Bath items like lotions and bubble bath, though, can be hit or miss. You really have to know his/her fragrance preference. Stylecaster also recommends breakfast in bed…complete with lots of heart-shaped balloons! If you're on a budget, you can usually buy Mylar balloons at a dollar store!
Still in need of ideas or inspiration? Check out the infographic that looks at "Valentine's Gifts through the Ages."