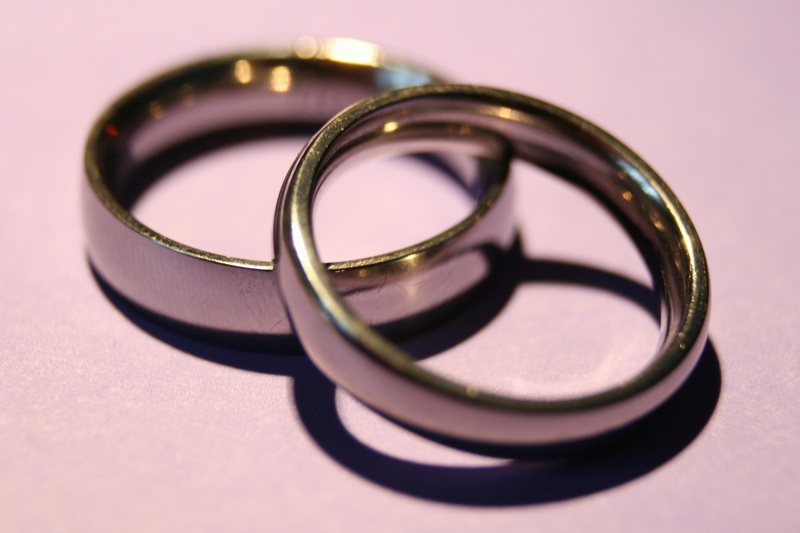 The Fashion For Men – So, he finally proposed! When it is about core life decisions like marriage and partnership, many men like to take their time and only move forward when they are sure. That is because their approach has a long-term plan in mind. Also, some men take more time to process their emotions than women. The same is evident when it comes to making critical decisions related to wedding planning, so when it comes to booking things like the caterer and the best wedding photographers Portland (or anywhere) has available, it can take some time. This includes buying the wedding bands!
The process of getting the right wedding band for your man might feel overwhelming, especially if your partner doesn't have likes for jewelry. You can look in brochures and magazines but still might not have a bit of a clue about what to choose. However, you can find a wedding band online through websites that let you take a quiz, to help you pick the best option for the special day.
Alternatively, you can get his wedding band customized from a reputed online store. This way, he can check out the different options and make up his mind. You can take help from experienced jewelers like Nelson Coleman for example, who can explore options with you for custom jewelry design and adorn your man's finger with only what you both love! On the other hand, you will not have to hop from one store to the other, comparing designs, finish, metal variants, metal quality, and most importantly, the price. So, if your man is okay with purchasing his wedding band online, here's how to go about it.
Selecting the best metal for his wedding band
Unlike women, men are most likely to choose their wedding bands based on affordability and utility. A decent and standard online store will have both the conventional and high fashion metal wedding bands for men. So make sure that the online store you are browsing through has wedding bands in the following metals.
Conventional men's wedding band metals
 Gold: Most men prefer gold. Gold being a conventional jewelry metal appeals to men who hold traditional values close to heart. On the other hand, the price of gold increases with time. So, his logical mind would auto-suggest the words "useful and worthy" every time he considers buying a gold wedding ring. Gold is also scratch-resistant and durable, not on its own though. Gold as a metal is a very malleable substance and can be bend or twisted easily. However, while making a piece of jewelry, it can undergo treatment to alter its physical property. A heat treat company can ensure this process is properly done. The best buy is an 18k gold band. Gold wedding bands also come in rose, white, and yellow gold variants.
 Silver: It is a simple metal, but a classy one. Expert jewelry designers have introduced exquisite silver wedding band designs for men with a minimal diamond stud on top and delicate engravings as well. The silver wedding band is perfect for a man who wants a beautiful ring on a budget.
For more information on these two classic metal types, you can ask your man to go through websites like https://www.mensweddingbands.com to get better ideas.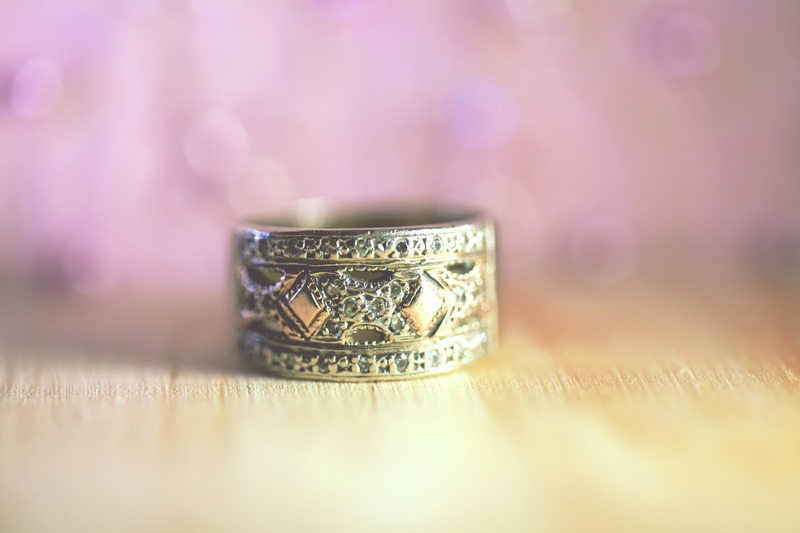 New age wedding band metals/materials
 Tungsten Carbide: This metal is exceptionally tough and durable. It weighs about the same as gold but costs a lot less. Tungsten carbide bands do not tarnish or get damaged easily. They are hypoallergenic and cause zero skin irritations. In the recent times, more and more men have been selecting this metal for their wedding band.
 Ceramic: Despite being a non-metallic organic compound, ceramic is now popularly used for making wedding bands. It is scratch-resistant, pocket-friendly and available in a wide array of colors, of which white and black are the popular ones. Comfortable to wear, ceramic wedding bands do not have any harsh impact on the skin.
 Titanium: Usually, this metal type often gets linked with cars, medical equipments and aircrafts. So, durability and longevity are never a concern with titanium. Unlike platinum or gold, this metal is lightweight, and it comes in a slightly dark shade. It is also scratch resistant and hypoallergenic.
How to select your man's wedding band online?
Once you have decided on the metal type, which is the most difficult choice to arrive at, you can focus on the other aspects of the wedding band purchase. To minimize the hassle of shopping, you may choose to buy it online, which will also help you compare different options. Here's what you need to consider when looking for rings online.
The width
If your partner has big hands, thick wedding bands would be appropriate for him. Similarly, men with slim or small hands should go for thin wedding bands. Usually, wider wedding bands tend to cost more as they require high metal density. Wider wedding bands are also prone to breaking or bending. Compared to this, the thinner or slimmer bands are more comfortable and easy to wear. Thin wedding rings are lightweight, and they are ideal if your job requires manual labor.
The edge
Today, men can select from an extensive collection of edge patterns. There is round angle edges, flat edges and curved edges as well. The flat edge wedding bands are perfect as they are lightweight and can fit comfortably without appearing over the top. The round-edged rings need maintenance, but they are highly comfortable.
The finish
Simply put, finish indicates the wedding band's texture, plating, and polish. That is what gives a ring its sheen. Reflective polish makes the ring shine. On the other hand, a matte finish band is less shiny and has a subdued glow. This is a popular choice amongst the new age men with a contemporary style sense. There is also the hammered finish that offers the band with a textured look. This type of wedding band is distinctive.
The engraving
Today, men love to have initials engraved. There are others who like engravings of numbers, words, a special date or the name of their partners. You also have the chance get meaningful symbols and designs engraved on your ring.
Getting a man to express his choice and taste regarding a wedding band might be tough. However, once he has made the decision, it is easy to get the wedding band customized. Today, the world has made it easy for people to browse and select the best wedding band designs online. So, when you are helping your man choose his wedding band, keep these pointers in mind.