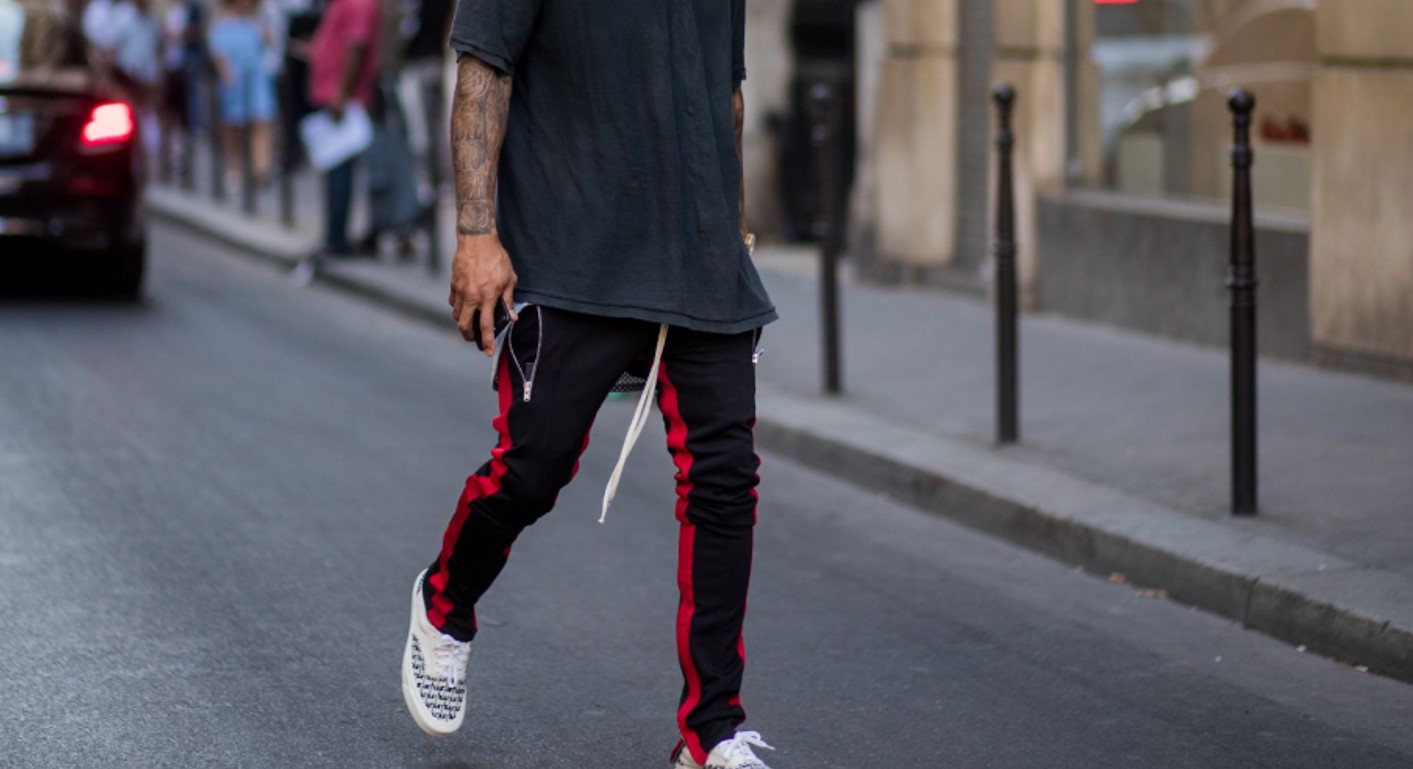 Over the last few years, joggers have gone from street chav to street elegance. Jogger pants have survived over the years despite the bad reputation they've had, given their unfavorable connection with leisurewear. However, joggers have accumulated an expanding popularity in contemporary seasons. They have become the key building block in the widespread sportswear trend.
Joggers have entered the picture and made a name from high street brands to high-end designers. This sportswear staple went to a great transformation that created its own name as a casual and modern must-have for any trendy man's wardrobe.
Most men are still stuck on how they can wear joggers and may seem to have the impression that there isn't a lot of variety to this on-trend pants. Reading this article will help you learn that joggers are more versatile than you'd think and there are many different styles you can go for. Here we share our top ideas that can guide your way to wear joggers in the best styles.
What are Joggers?
Joggers are purposely made for people to exercise in. They are created to be very comfortable, lightweight, and use materials from soft cotton or polyester. During the early years, if you were seen wearing joggers out in public, people would see you as a social outcast.
Today, a revolution in men's fashion has taken place wherein it has become socially acceptable to wear joggers out in public and has seen to be fashionable. This is the reason why tracksuit has become an in-demand item for men's wardrobe.
In the past, these pants were baggy and loose. But today, to catch up with trends, best joggers are already tapered in the leg, making them look great in many ways and in combination with other clothes.
Here is your style-guide on what look to wear with joggers:
1. The Casual Look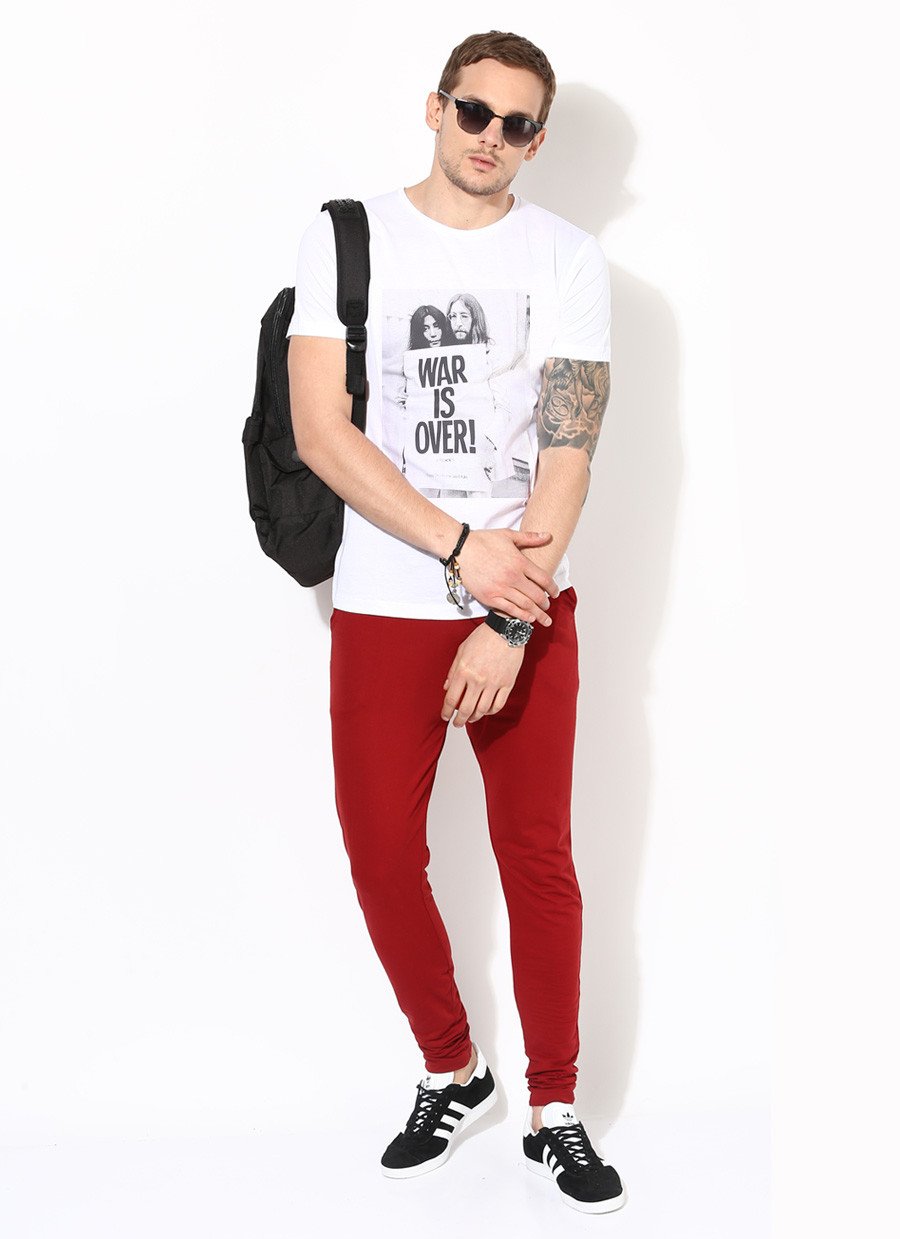 T-shirts embody what men's casual fashion is. They can be partnered with almost anything and are comfortable, and versatile. T-shirts are probably the best complimentary item of clothing to wear with joggers. So grab your slim fit or crew cut T-shirt and throw it on with a pair of joggers and you are good to go.
You want to make sure that you keep it laid back since we are going for a casual look. Opt for a monotone look, having a plain T-shirt with a light pair of black jogging pants or vice versa. You would want to maintain a clean look and pair the whole look with simple trainers.
However, if you want a lively and vibrant look, you can explore colors and patterns to give it an eye-catching look. The key here is if you're wearing a bright top, you want to keep the rest of your outfit toned down. Too many colors together will make the look messy and awkward, diminishing the style that you're achieving.
2. The Smart-Casual Look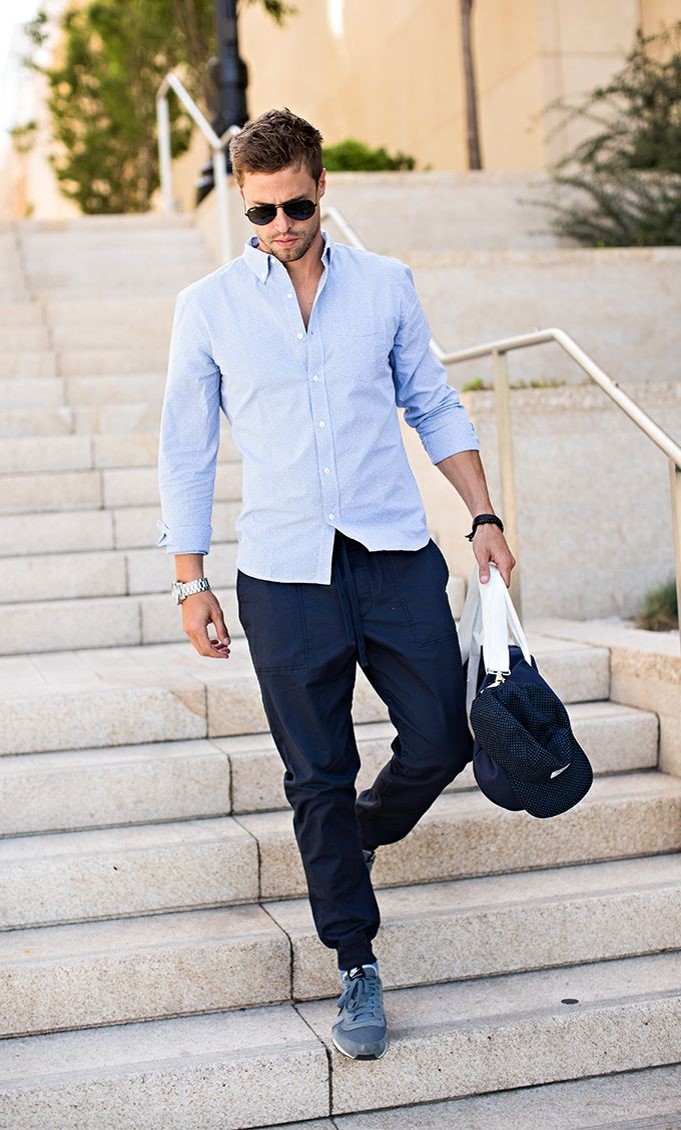 You might think that this look would be impossible, but more fashionable men who are always on a quick business meeting are going for this style. With the right materials you use and fit even if it's a look with a pair of joggers and a T-shirt, you can achieve that smart-casual look.
If you want a more formal look, opt for tailored joggers or sweatpants and you want to make sure that you get the right one for you. Avoid too tight joggers or you'll end up like you're wearing leggings. Also, there should be some allowance enough in the crotch area so that things aren't too binding.
You want to look for a shirt that perfectly fits your size and shape and the one that is obviously made from a good quality material like 100% cotton. When it comes to the joggers, pick a slim fit one that's made of a study material like corduroy. Try to keep it as far away as possible to a laid-back look. Then complete the whole look by slipping on a pair of suede loafers and you're done. Don't wear this every day to work. This is best suggested on a first date or night out.
3. The Semi-Formal Look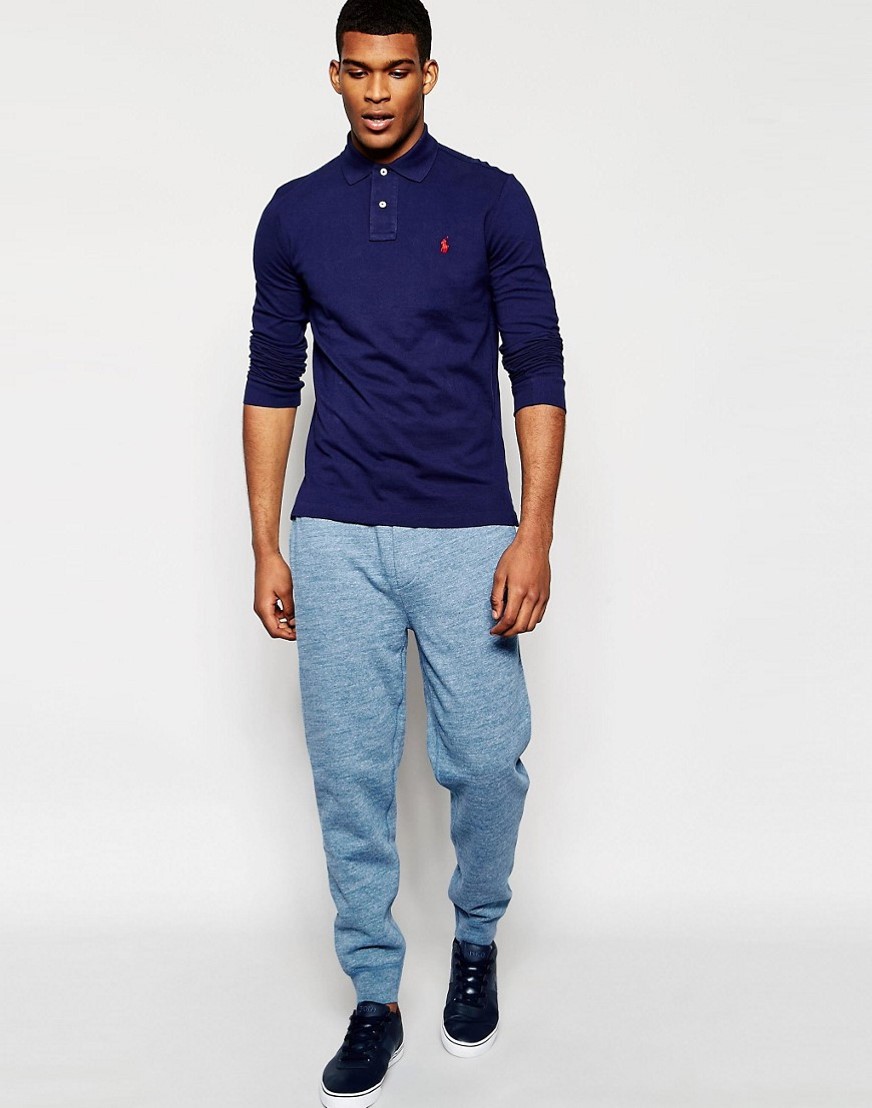 Take note that this is not the ideal outfit for an important job meeting, but rather a great alternative to that casual t-shirt look. If you get a little bored with pairing your T-shirt, you can wear a neat long-sleeved oxford shirt, you might even get surprised how it will look good on you. You can either go for a full-on smart-casual and pair the complete look with trim loafers or keep it grounded with a pair of trainers or plimsolls.
Aside from that, you can partner your joggers with a polo shirt. Polo shirts were originally a sportswear before they became a staple item for the elites. So it just makes sense that joggers can be partnered with a polo shirt since they are equally sports focused. Although polo shirts are always partnered with a smarter look, they can be easily dressed down with the right combinations.
Match your polo shirt with joggers that has a lighter color to lessen the intensity of the whole look and keep it more relaxed. You can finish the look with either a pair of trainers or plimsolls to still keep it laid back.
So there you have it! The top 3 simple ways to wear your joggers, from casual to smart look that will allow you to experiment with textures, colors, fits, and styles. Don't be afraid to try different things out with your joggers because there are a number of pieces that don't seem to go together at first but will surprise you with how well they fit.
Author Bio
Ivandrea Ollero is a daytime writer for Northern Menswear, an online streetwear fashion brand that offers a wide collection of clothing and style for men. Ivandrea passionately writes content on the latest trends in the fashion industry.