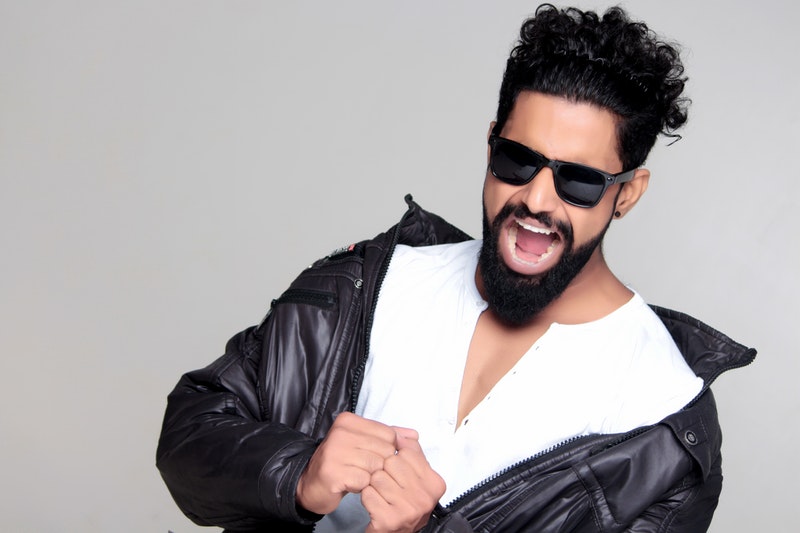 "Fashion fades; style is eternal," an immortalized saying from the fashion god, Yves Saint Laurent, discusses the importance of personal style and timeless staple items that never go out of style despite the ever-changing trends and seasons. Every man has to have a set of essential items in his possession.
When it comes down to creating a fashionable and on-trend aesthetic, having a set of stylish clothes is simply not enough. Accessories are just as important as clothes because they reflect your identity. They complement and enhance your style but accessorizing is nothing short of an art form.
When it comes to nailing the art of accessorizing, you must first understand and interpret the need to have certain statement pieces in your arsenal that are true to your personal style aesthetic and are just as durable and functional as they are fashionable.
When it comes down to durability and style, there is nothing quite like leather. Following is a list of 10 essential leather products that every man needs in his closet if he aims to look his best.
1. Wallet
Wallets are not just accessories; they are a necessity. Something truly inseparable, your wallet goes with you wherever you go. Depending on your choice of wallet, one can tell about your taste and your outlook towards practicality. From its texture to its feel to its design to its overall aesthetic, a good leather wallet can make anyone look like an absolute gentleman.
A good quality wallet is your instant key to looking sharp and classy. For a chic and classy fashion statement, invest in a good leather wallet.
2. Belt
Belts are a reflection of your dressing sense and your overall personality. They date back to ancient times which surely addresses their essentiality. Belts are as much of an investment as is a wallet. The safest and most versatile pick would be something classic and neutral-hued; like brown or black.
The best option would be to find a reversible leather belt with a simple yet statement buckle. This pair brilliantly well with a wide array of looks complementing almost every outfit you have. If you are looking to invest in a belt, spend money on one that will vibe with your personal style.
3. Shoes
Who doesn't love shoes? Shoes are the finishing touch to every ensemble yet they make a world of a difference. When done right, shoes can take your look from zero to hundred, but if you don't make the right pick, things could go the other way round just as quickly. Leather shoes are crucial for every man.
They are stylish, chic, sleek and versatile as they work for a variety of gatherings from formal dinners to office wear to meetings, etc. Every man needs a brown and black pair of leather shoes that pair well with every outfit in his closet. The most timeless style is the slim Oxford shoe that has stood against the test of time with its sleek silhouette; perfect for just about any social setting.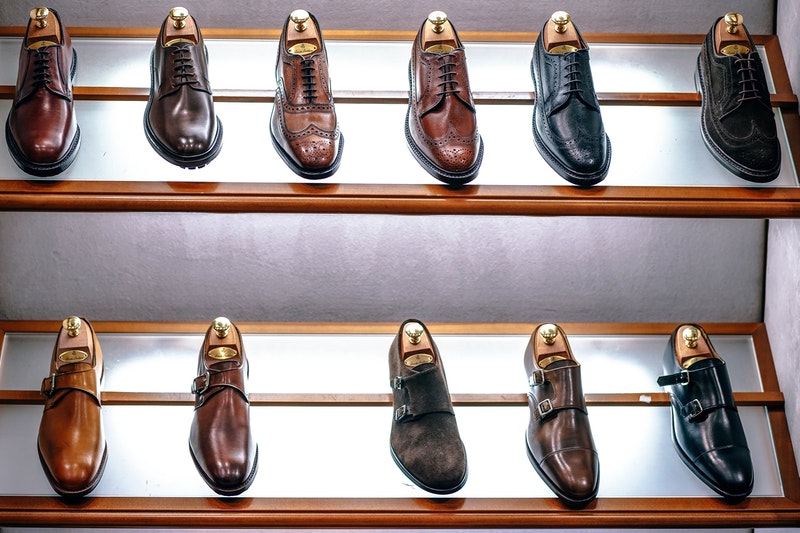 4. Duffel Bag
Duffel bags are the definition of practical. They are not only stylish, but they are just as durable and functional. You can use your duffel bag for a variety of things such as traveling, going to the gym or simply for a short stay somewhere. They can accommodate all your essentials ranging from food, belongings, daily use items, etc.
What makes a leather duffel bag stand out more than a regular duffel bag is its sophisticated outlook. These can be carried effortlessly using its simple clasps or be worn as a cross body bag with the help of added straps; either way, you can guarantee to turn heads wherever you go.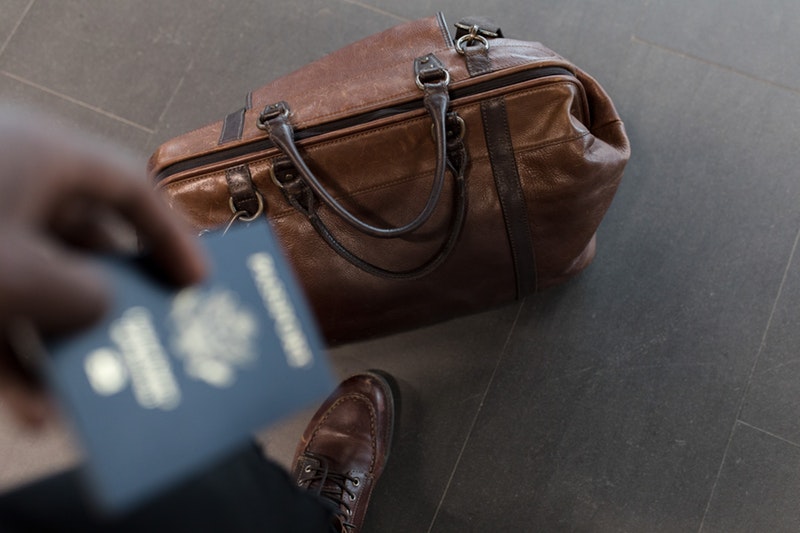 5. Watch
Every man needs a leather watch; it is perhaps the most important and timeless accessory that is perfect for both formal as well as casual wear. While metal watches come bearing their own unique element, there is something about the classic leather strap watch that makes it so appealing yet humble.
The most subdued yet strong style statement, a classic black or brown strap watch is the way to go if you are looking to invest in one watch that works with everything.
6. Messenger Bag
A sleek and modish style statement, the messenger bag is a staple item because it has stood the test of time. With its simple and elegant outlook, the messenger bag is perfect for just about anyone; whether you are a student or a professional. They exude a professional aura that is practical and stylish making them an essential item for any man.
7. Briefcase
Every working man needs a good looking briefcase especially if he plans on leaving a good impression on his colleagues. A fine leather briefcase makes you stand out in the crowd like no other as it is the perfect balance between practicality and fashion.
8. Gloves
A trendy accessory that gives your ensemble just the right amount of edginess, leather gloves are practical and stylish. They can be used during the cooler months to keep you warm or work when you are engaged in sports or simply when you just want to wear them for their bold aesthetic. Either way, they will turn heads wherever you go.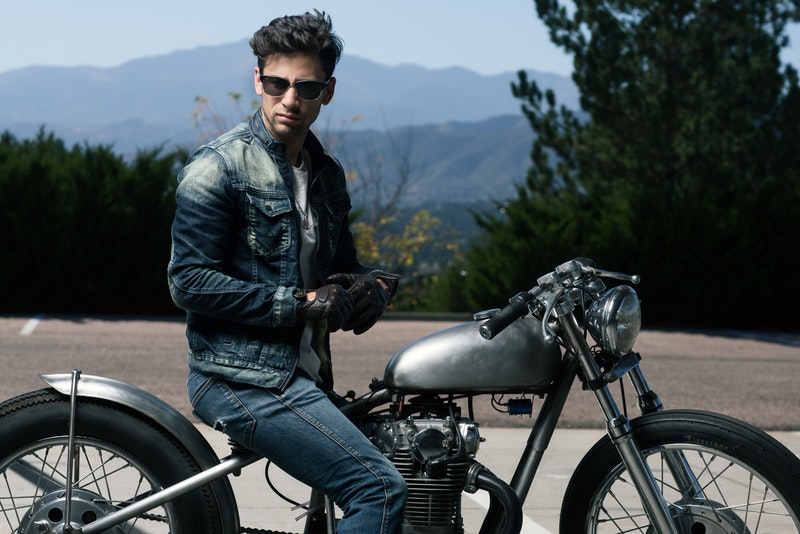 9. Bracelet
A true accessory, leather bracelets are just really great statement pieces. Much like a leather watch, a sleek leather bracelet adds to your charm with its appeal. The perfect casual accessory, invest in a leather bracelet if you want to want to make a style statement.
10. Jacket
There is no person, let alone man, in this world who does not need a leather jacket. Leather jackets are as timeless as they get. They are simple yet just as bold, they are edgy yet just as subdued, and they are the perfect way to amp up your look in no time. The best leather jackets for men are chic yet rogue which is what makes them so effortlessly simple to carry and look incredibly unique every time. If you are running short on time and need something to take your look from basic to badass, throw on a leather jacket with a matching pair of boots and you are good to walk out the door.
The leather is one material that adds an alluring element to your overall look. Practical, functional, sturdy, and timeless, leather accessories are the classic items that every man needs to look elegant and on trend; anytime and anywhere. Your accessories will make you stand out in the crowd. Invest in these essential pieces, and you will never need anything else to complete your look.
Biography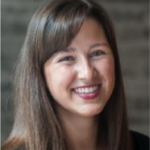 Ashley Rosa is a freelance writer and blogger. As writing is her passion that why she loves to write articles related to the latest trends in technology and sometimes on health-tech as well. She is crazy about chocolates. You can find her at twitter: @ashrosa2.